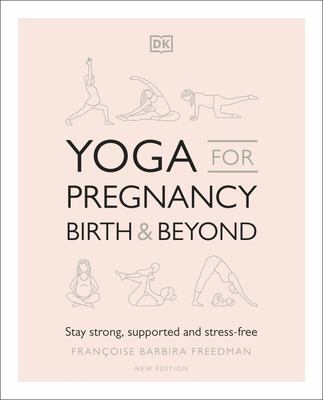 $24.99
AUD
Category: Yoga & Body Training
A practical, step-by-step photographic guide to yoga poses specifically chosen to support you safely through pregnancy and the first months following the birth. Yoga is more important during pregnancy than at any other time of your life. As your body becomes unfamiliar to you from trimester to trimeste r and as labour approaches, you need safe, strengthening, and supportive sequences to guide you on your journey. This book gives you step-by-step yoga postures specially adapted for each trimester, and relaxation techniques and simple breathing exercises will show you how to adjust to the physical demands of labour and give birth with confidence. From conception to birth, help develop shared wellbeing and continue to reap the benefits of yoga after the birth as you bond with your new baby and regain your shape. ...Show more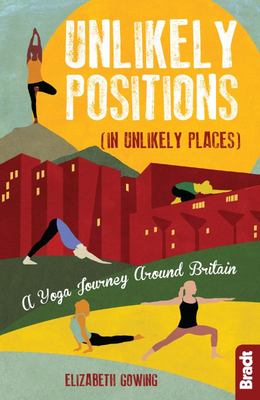 $24.99
AUD
Category: Yoga & Body Training | Series: Bradt Travel Guides (Travel Literature) Ser.
Elizabeth Gowing is not a likely yogini. She is too fond of cake and To-do lists, and sometimes falls over on her mat. But yoga has taken her on journeys both inside and out and now she follows yoga around Britain - from the village hall where a quivering triangle pose was interrupted by the council rec ycling collection to a sound gong bath in the country's noisiest city, from Cornwall to Scotland. She discovers prisoners finding solace in child's pose; children finding expression in dancer pose, and dancers sitting bendily in cobbler's pose. Her feet start to hurt and she realizes that yoga is a current of shared experience that runs quietly through British society, through Middle England to the nation's extremes from Newcastle to Nottingham, East Anglia to West Kilbride, she untangles the Ashtanga from the Kundalini, the Sanskrit from the whimsical new-age, and finds the ways that yoga is rebuilding communities and lives - and her own wobbling body.Sometimes funny, sometimes touching, Gowing evokes the characters and communities she meets along a fascinating journey in a celebration of ancient wisdom solving modern-day problems and the exultation of finally mastering the Crow. ...Show more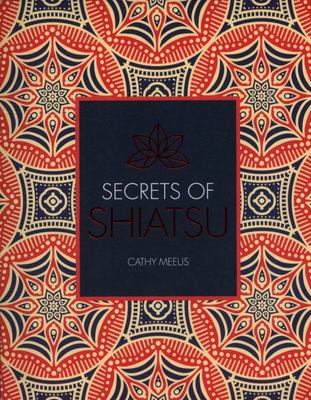 $19.99
AUD
Category: Yoga & Body Training | Series: Secrets Of Ser.
Derived from an Eastern healing tradition dating back nearly 5,0000 years, shiatsu, meaning "finger pressure," is a relatively modern therapy that is now gaining popularity in the West. It involves improving energy flow by applying pressure to stretching, or manipulating specific parts of the body. This book explains shiatsu terminology, describes the therapeutic value of the practice, and gives step-by-step instruction on how to perform shiatsu on yourself and others. Master these complex, often subtle techniques to help treat physical complaints and bring harmony to body and mind. ...Show more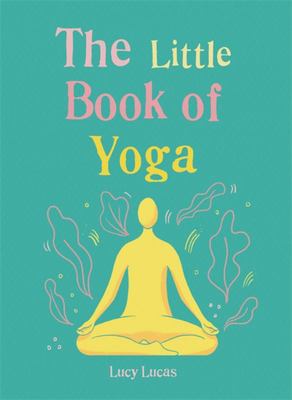 $12.99
AUD
Category: Yoga & Body Training | Reading Level: near fine
Yoga is an ancient practice, harnessing the breath and strengthening the body to boost physical health and mental wellbeing. Whether you want to relax, become more flexible or get in touch with your spiritual side, this book will show you the way. Find out which type of yoga is right for you, experience the calming effects of yoga breathing techniques and learn simple daily practices that will make you feel strong, calm and focused. In this book, expert practitioner Lucy Lucas shows you how to integrate yoga into your life, simply, every day. ...Show more
$22.99
AUD
Category: Yoga & Body Training
The Yoga Sutras of Patanjali is the classic Hindu text on the spiritual practice of yoga. Written more than 2,000 years ago, these teachings provide a rich, contemplative understanding of yoga and philosophy. Derived from an ancient oral tradition, when the Divine feminine was worshiped, the Yoga Sutras were later taught by priests and scholars from a masculine tradition that obscured their deep wisdom. While there are many scholarly translations of the Yoga Sutras, in this book, best-selling author and shaman Alberto Villoldo reveals how these teachings are available to us at all times--without gurus, temples, or decades of study. Villoldo's own fieldwork with the high shamans of the Americas has shown that the goals of shamanism and yoga are identical, and he demonstrates the parallels in their practices. In a series of short, inspirational passages from the Sutras, the reader is led toward self-realization and enlightenment in its simplest form. In this treasured book, Villoldo brings to life the spiritual teachings of yoga in a pure and practical way--stripped of dogma and brimming with poetry and spirit. ...Show more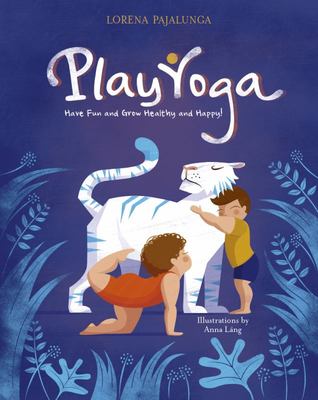 $22.99
AUD
Category: Yoga & Body Training | Reading Level: Children's - Grade 1-2, Age 6-7
Have fun with yoga These 20 animal positions will get kids moving. Yoga can help keep kids healthy and calm--and these 20 positions, inspired by the animal world, make the practice fun, too Developed in collaboration with the AIYB (Associazione Italiana di Yoga per Bambini), this book features colorful , appealing posters of every pose that parents can use to decorate their child's room. Even the youngest yogi can master the positions, thanks to the charming explanations and step-by-step instructions, as well as Anna Lang's funny illustrations. ...Show more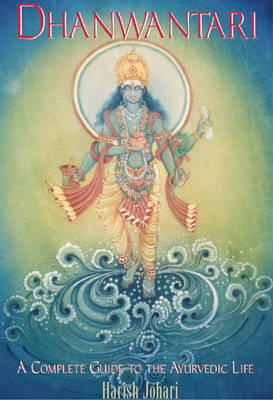 $32.99
AUD
Category: Yoga & Body Training
A guide to living the Ayurvedic way from one of its most celebrated practitioners. - A vast and practical presentation of Ayurvedic principles addressing diet, breathing, meditation, bathing, sleeping, exercise, medicine, jewelry, and sex Over the past 20 years Harish Johari's books and workshops on I ndia's Ayurvedic traditions of cooking, massage, numerology, gemology, meditation, and Tantra have changed the lives of countless individuals in the West and have established Johari's reputation as the foremost ambassador of the Ayurvedic life. Now, for the first time, Johari's vast knowledge of Ayurveda and Yoga has been distilled into one convenient volume. Named for the classical Indian god of medicine, Dhanwantari is a complete guide to living the Ayurvedic way. Chapters focus on diet, breathing, bathing, meditation, sleeping, exercising, medicine, jewelry, and sex. Anyone seeking a logical, scientific, and practical set of principles for daily life will discover an excellent guide in the time-tested system presented here. By improving the health of their bodies and minds, individuals will find that a greatly expanded breadth of life experiences is suddenly open to them. ...Show more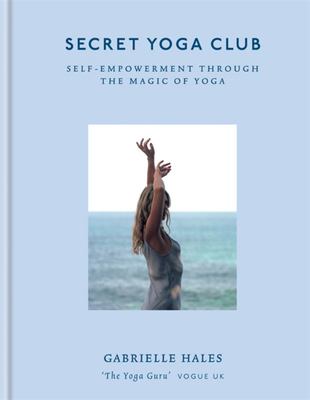 $39.99
AUD
Category: Yoga & Body Training
'This globe-trotting group promotes a mindfulness practice that continues off the mat and into the sonic realm' - Vogue USA 'Secret Yoga Club is a big deal, just don't tell anyone' - Huffington Post 'A wonderful experience' - Financial Times 'The Yoga Guru' - Vogue UK Yoga is an intimate, alchemical pr ocess in which you discover your own physical and emotional landscape. Yoga is how you sing yourself back to life. It's in the moments that you witness the sublime wisdom of the body. In Secret Yoga Club Gabrielle Hales introduces you the yoga practices and rituals that she has found useful and inspiration over the years of hosting diverse events and retreats. Chapters include: - Origins of yoga - Movement and the body - Breath - Meditation - Yoga practices - Rituals and recipes for the yoga soul Delve into world of Secret Yoga Club, learn about the origins of yoga and discover freedom and boundaries within yourself and your body through movement, breath and meditation. ...Show more

$24.95
AUD
Category: Yoga & Body Training
This is an excellent basic guide for any yoga enthusiast. Set out with easy to follow instructions Yoga Fitness For Beginners will inspire good health and well-being. It begins with basic breathing techniques, limbering exercises and then offers exercises for every part of the body giving a brief descri ption of the benefits of each posture. ...Show more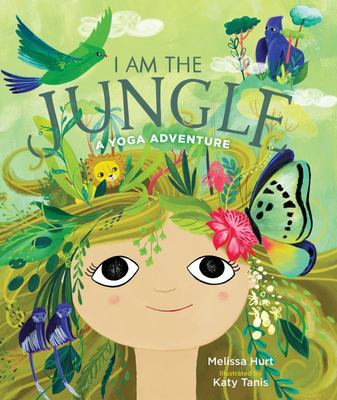 $32.99
AUD
Category: Yoga & Body Training
I Am the Jungle takes kids through a yoga flow of poses inspired by the natural world, including Mountain, River, Elephant, and Python. Told through a fun adventure story, the book offers young ones the benefits of yoga, including joy, movement, calm, and focus. In addition to learning basic yoga poses, children will learn to identify different emotions while practicing the poses. Butterfly helps you feel calm and centered, Tree brings feelings of being grounded and well-balanced, and Turaco lets you get your silly and playful on! The back of the book includes a parents' and teachers' guide with Sanskrit names and physical benefits of each yoga pose. ...Show more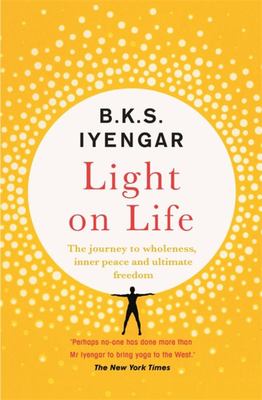 $32.99
AUD
Category: Yoga & Body Training
A must-have for anyone who practises yoga or is interested in the teachings of the East. B.K.S. Iyengar, whose teachings on yoga are followed throughout the world, reflects upon his lifetime's experience on the yoga path. The structure of the book follows the different aspects of that path (from Freedo m Awaits, through The Physical Body, The Energy Body, The Mental Body, The Intellectual Body, The Divine Body to Living in Freedom) and provides a learning framework for yoga as well as an invaluable discourse on life. 'Iyengar knows what the body needs, and he's introduced to the West the Easterner's best path to health and well-being' - TIME Magazine 'Revelations from a lifetime of studying yoga' - The Washington Post 'Light on Life is rich in yoga philosophy and methodology. But unlike his previous writings, this new book is full of autobiographical anecdotes' - The New York Times 'Mr Iyengar reveals in Light on Life the 'heart of yoga' that he personally discovered through more than 70 years of disciplined, daily practice ... [including] the precise ways that yoga can transform our lives and help us live in harmony with the world around us' - Yoga Journal ...Show more