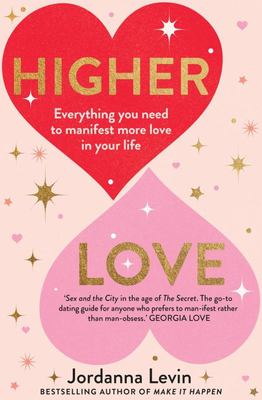 $32.99
AUD
Category: Sex & Relationships
The dating bible for woke women from the bestselling author of Make It Happen, with practical advice to help you approach relationships mindfully - while still feeling empowered and whole.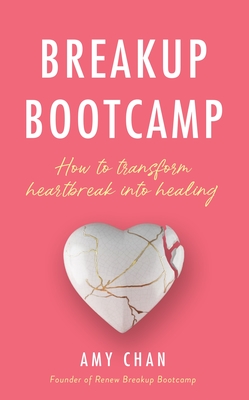 $29.99
AUD
Category: Sex & Relationships
A self-affirming, holistic guide to transforming heartbreak into healingAmy Chan hit rock bottom when she discovered that her boyfriend cheated on her. Although she was angry and broken-hearted, Chan soon came to realize that the breakup was the shakeup she needed to redirect her life. Instead of descen ding into darkness, she used the pain of the breakup as a bridge to self-actualization. She devoted herself to learning various healing modalities from the ancient to the scientific, and dived into the psychology of love. It worked. Fast forward years later, Amy completely transformed her life, her relationships and founded a breakup bootcamp helping countless of women heal their hurt.In Breakup Bootcamp, Amy Chan directs her experience into a practical, thoughtful guide to turning broken hearts into an opportunity to break out of complacency and destructive habits. Dubbed 'the Chief Heart Hacker,' Amy Chan grounds her practical advice and tried and tested methods rooted in cutting-edge psychology and research, helping readers heal and reclaim their self-love.Relatable, life-changing, and backed by sound scientific research, Breakup Bootcamp can help anyone turn their greatest heartbreak into a powerful tool for growth ...Show more
$29.99
AUD
Category: Sex & Relationships
The 10th-anniversary edition of the book that radical re-evaluated the origins and nature of human sexuality. Since Darwin's day, we've been told that sexual monogamy comes naturally to our species. Mainstream science - as well as religious and cultural institutions - has maintained that men and women evolved in families in which a man's possessions and protection were exchanged for a woman's fertility and fidelity. In this groundbreaking book, however, Christopher Ryan and Cacilda Jetha argue that human beings evolved in egalitarian groups that shared food, child care, and, often, sexual partners. Weaving together evidence from anthropology, archaeology, primatology, anatomy, and psychosexuality, the authors show how far from human nature monogamy really is. With intelligence and humour, Ryan and Jetha explain how our promiscuous past haunts our contemporary struggles. They explore why many people find long-term fidelity so difficult; why sexual passion tends to fade even as love deepens; why homosexuality persists in the face of standard evolutionary logic; and what the human body reveals about the prehistoric origins of modern sexuality. Shocking, enlightening, and ultimately inspiring, Sex at Dawn offers a revolutionary understanding of why we live and love as we do. 'Controversial and fascinating.' -Vogue Australia 'Sex At Dawn is the single most important book about human sexuality since Alfred Kinsey unleashed Sexual Behaviour in the Human Male on the American public in 1948.' -Dan Savage, author of the internationally syndicated sex-advice column 'Savage Love' and The Commitment- Love, sex, marriage, and my family 'Sex At Dawn has helped me understand myself and the world so much more clearly.' -Ilana Glazer, co-creator of Broad City ...Show more
$19.99
AUD
Category: Sex & Relationships
'A groundbreaking book that redefines what it means to be in a relationship.' - John Gray, PhD., bestselling author of Men Are from Mars, Women Are from Venus Is there a science to love? In this groundbreaking book, psychiatrist and neuroscientist Amir Levine and psychologist Rachel S. F. Heller reveal how an understanding of attachment theory - the most advanced relationship science in existence today - can help us find and sustain love. Pioneered by psychologist John Bowlby in the 1950s, the field of attachment explains that each of us behaves in relationships in one of three distinct ways: Anxious people are often preoccupied with their relationships and tend to worry about their partner's ability to love them back. Avoidant people equate intimacy with a loss of independence and constantly try to minimize closeness. Secure people feel comfortable with intimacy and are usually warm and loving. With fascinating psychological insight, quizzes and case studies, Dr Amir Levine and Rachel Heller help you understand the three attachment styles, identify your own and recognise the styles of others so that you can find compatible partners or improve your existing relationship. An insightful look at the science behind love, Attached offers readers a road map for building stronger, more fulfilling connections. ...Show more
$29.99
AUD
Category: Sex & Relationships
An essential exploration of women's sexuality that will radically transform your sex life into one filled with confidence and joy. After all the books that have been written about sex, all the blogs and TV shows and radio Q&As, how can it be that we all still have so many questions? The frustrating reality is that we've been lied to - not deliberately, it's no one's fault, but still. We were told the wrong story. Come As You Are reveals the true story behind female sexuality, uncovering the little-known science of what makes us tick and, more importantly, how and why. Sex educator Dr Emily Nagoski debunks the common sexual myths that are making women (and some men!) feel inadequate between the sheets. Underlying almost all of the questions we still have about sex is the common worry- 'Am I normal?' This book answers with a resounding yes! We are all different, but we are all normal - and once we learn this, we can create for ourselves better sex and more profound pleasure than we ever thought possible. ...Show more
$22.99
AUD
Category: Sex & Relationships
Written by sex educator and body-positivity advocate Ruby Rare, Sex Ed is the practical and fun guide to sex that you've always wanted - but never known how to ask for.This is the information you should have been taught at school: a no-holds-barred roadmap that covers everything from how the brain is th e most important sex organ and how to communicate what you want to yourself and a partner, all the way down to the messy stuff - solo sex, orgasms, touching, kissing, blow jobs, cunnilingus, anal play, lube, toys, kegels.After all, sex education shouldn't start and end with putting a condom on a banana.Chapters include: Sex and Language, Your Anatomy, Everyone Looks Different, Handjobs, Lube, Kegels, Safe Sex, Consent At Every Stage, Sex After Trauma ...Show more
$22.99
AUD
Category: Sex & Relationships
"Required reading for every woman who longs to step into her power and live with pleasure and purpose." -- Kris Carr, New York Times best-selling author Author, educator, and School of Womanly Arts founder Regena Thomashauer has been working with women for the past 25 years, and what began as just a few women in her living room has since grown into a global movement with thousands of graduates worldwide. In her New York Times bestseller Pussy: A Reclamation, she reveals what no one taught you about the source of your feminine power and how to use it. This power is the part of a woman that she has been taught to ignore, push down, and despise. Indeed, the word that most viscerally sums it up is "arguably the most powerful pejorative word in the English language." Like any expletive used effectively, the title of this book is meant to be a wake-up call. It is a reclamation, in a world that desperately requires the feminine. Readers learn the secret ingredient every woman is missing; how to crack the confidence code; why sex appeal is an inside job; what's ahead on the next frontier of feminism--and how they can help make it happen; and much more. By turns earthy and erudite, passionately argued and laugh-out-loud funny, Pussy delivers the tools and practices a woman requires to do and be whatever she wants in this life. It's a call for her to tune in, turn on, and not drop out--but live more richly, fully, and lusciously than she ever thought she could. ...Show more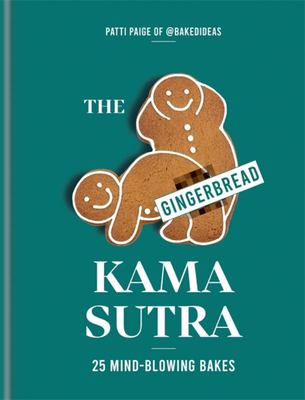 $14.99
AUD
Category: Sex & Relationships
Need to spice up your love life? The Gingerbread Kama Sutra is here to help. With chapters ranging from Simple to Advanced to Expert, there's a gingerbread position whatever your flavor. Easy-to-follow baking templates show you how to make these cookie creations at home, while descriptions from the Kam a Sutra mean you can get creative in the bedroom as well as in the kitchen. Featuring Patti Paige's signature gingerbread, a vegan gingerbread and Patti's top tips for icing, your cookies are sure to be a recipe for romance. ...Show more
$22.99
AUD
Category: Sex & Relationships
***NEW YORK TIMES BESTSELLER*** Is there such a thing as an affair-proof marriage? Is it possible to love more than one person at once? Why do people cheat? Can an affair ever help a marriage? Infidelity is the ultimate betrayal. But does it have to be? Relationship therapist Esther Perel examines why people cheat, and unpacks why affairs are so traumatic; because they threaten our emotional security. In infidelity, she sees something unexpected - an expression of longing and loss. A must-read for anyone who has ever cheated or been cheated on, or who simply wants a new framework for understanding relationships. 'Esther Perel does nothing short of strip us of our deepest biases, remind us of our purpose in connecting as lovers, and save relationships that might otherwise sink into the sea-all with even-handed wisdom, fresh morality, and wise prose. Thank heavens for this woman.' - Lena Dunham 'Beautiful. A brilliantly intelligent plea for complexity, understanding, and - as always - kindness.' - Alain de Botton 'She's the guru on relationships... she's the first person I ask for advice' - Cara Delevingne 'Wisest sex therapist we ever did meet. Her new book, THE STATE OF AFFAIRS, proposes a new perspective on infidelity' - GRAZIA 'This is a must-have for all married couples and has completely changed my thinking.' - SUNDAY TIMES STYLE ...Show more
$29.99
AUD
Category: Sex & Relationships | Series: Sex and Intimacy Ser.
The greatest sexual pleasure and emotional fulfilment in a person's lifetime is possible in the middle and later years, when he or she has developed a mature sense of self and found genuine intimacy with another person. That's the exciting message of this daring and pioneering work, which challenges cou ples to work together on the sexual and emotional blocks that hold them back from total satisfaction with each other. As you open the pages of this book, you'll meet couples who share the same predicaments and obstacles as you and your partner. With humour, compassion, and unusual candour, Dr Schnarch and the couples address the intimate secrets of their marriage, revealing ideas and techniques that are directly applicable to your own relationship. With a new preface by the author for this updated edition, Passionate Marriage is a respectful, erotic, uplifting, and spiritual guide dedicated to making love and intimacy a reality for every couple. It's a book to read and reread often for inspiration and enlightenment. ...Show more
$29.95
AUD
Category: Sex & Relationships
In this playful and sexually savvy guide, Dr. Cheryl Fraser presents enlivening mindfulness exercises, techniques from couples and sex therapy, and the wisdom of Buddhist teachings to help you spark the passion and thrill you've been seeking in your relationship. With this book, couples can break free f rom the monotony of familiar routines and bring a little nirvana back to the bedroom for a more exciting, loving, and fulfilling connection. The beginning of a relationship is always thrilling-butterflies in the stomach; that sense that someone really gets you; that love drunk, walking on air feeling. But as time goes by, and the tedium of daily life intervenes, you may find yourself too busy, tired, or just unmotivated to devote quality time and attention to the connection you crave. So, how do you uncover the passion and thrill you're longing for, and how can you make it last? Inside Buddha's Bedroom, you'll discover how the essential Buddhist teachings of mindfulness and awakening can be applied to your love life-showing that true passion absolutely is sustainable, if you're willing to shift your perspective. By exploring your deepest desires and expectations, and also learning to see your partner as they really are, without the need for them to change, you'll be able to create a deep and mindfully loving connection for a fabulous relationship And with these spiritually scintillating tips and techniques, you'll have the keys to igniting and sustaining all the thrill, intimacy, and sensuality you seek. ...Show more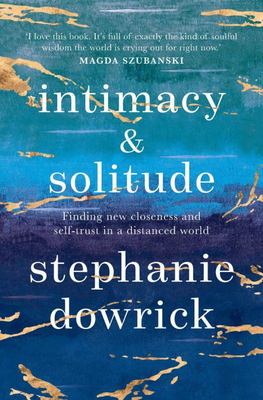 $29.99
AUD
Category: Sex & Relationships
Social distancing under COVID has thrown us more deeply into our intimate relationships, and kept us achingly apart from family, friends and others. Stephanie Dowrick's classic Intimacy and Solitude is the wise guide we need to help us find our personal ground, whatever challenges we face.