$34.99
AUD
Category: Personal Development
Hugh van Cuylenburg was a primary school teacher volunteering in northern India when he had a life-changing realisation- despite the underprivileged community the children were from, they were remarkably positive. By contrast, back in Australia Hugh knew that all too many children struggled with depress ion, social anxieties and mental illness. His own little sister had been ravaged by anorexia nervosa. How was it that young people he knew at home, who had food, shelter, friends and a loving family, struggled with their mental health, while these kids seemed so contented and resilient? He set about finding the answer and in time came to recognise the key traits and behaviours these children possessed were gratitude, empathy and mindfulness. In the ensuing years Hugh threw himself into studying and sharing this revelation with the world through The Resilience Project, with his playful and unorthodox presentations which both entertain and inform. Now, with the same blend of humour, poignancy and clear-eyed insight that The Resilience Project has become renowned for, Hugh explains how we can all get the tools we need to live a happier and more fulfilling life.     ...Show more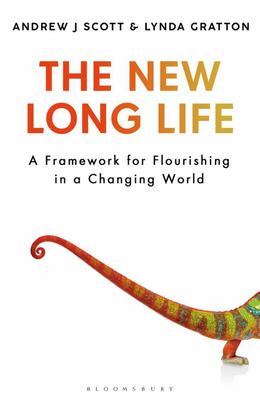 $29.99
AUD
Category: Personal Development
A practical guide to how we can flourish as longevity and technology change our world, from the internationally bestselling authors of The 100-Year Life Smart new technologies. Longer, healthier lives. Human progress has risen to great heights, but at the same time it has prompted anxiety about where w e're heading. Are our jobs under threat? If we live to 100, will we ever really stop working? And how will this change the way we love, manage and learn from others? One thing is clear: advances in technology have not been matched by the necessary innovation to our social structures. In our era of unprecedented change, we haven't yet discovered new ways of living. Drawing from the fields of economics and psychology, Andrew J Scott and Lynda Gratton offer a simple framework based on three fundamental principles (Narrate, Explore and Relate) to give you the tools to navigate the challenges ahead. Both a personal road-map and a primer for governments, corporations and colleges, The New Long Life is the essential guide to a longer, smarter, happier life. ...Show more
$35.00
AUD
Category: Personal Development
The Sunday Times Bestseller and New York Times Bestseller. A book of hope for uncertain times. 'Feeling a little blue? Meet the new Winnie the Pooh.' The Daily Mail 'A wonderful work of art and a wonderful window into the human heart' Richard Curtis Enter the world of Charlie's four unlikely friends, di scover their story and their most important life lessons. The conversations of the boy, the mole, the fox and the horse have been shared thousands of times online, recreated in school art classes, hung on hospital walls and turned into tattoos. In Charlie's first book, you will find his most-loved illustrations and some new ones too.     ...Show more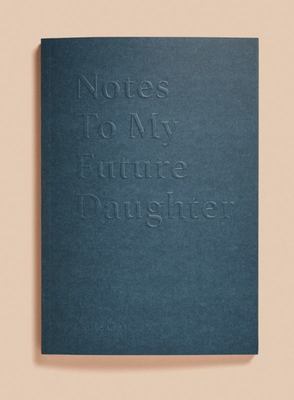 $35.00
AUD
Category: Personal Development
A women's health initiative written by naturopath Catie Gett. A collection of health notes, layered with witty and relatable notes for all women. The premise is to write it to her daughter, because she was born to protect her.
$32.99
AUD
Category: Personal Development
When was the last time that reading the news made you feel good? Dear Reader, I know what you're thinking, is it some kind of macabre joke? Has she been in a coma? How can Ruby Wax write a book about good news when the world is facing the worst disaster since the Plague? Let me explain. I began writi ng in 2018, back when the world's worries were somewhat different. Climate change, greedy bankers, exam results, crap politicians, mental health: these are still HUGE ISSUES, but even the ancient soothsayers reading pig entrails couldn't have predicted this. This is my new mission: to share the green shoots of hope peeping through the soil of civilization. Literacy is at an all-time high, world-hunger is likely to be eradicated this century, technological improvements are saving lives ­- just to scratch the surface. I've talked to everyone from leaders to scientists to tech geniuses. I've done the research and practiced what I preach. And my conclusion? Behind the clouds, the sun still shines. So here's to the shoots - may they become a blueprint for how the world can shift for the good. Hopefully we'll learn from them. Love, Ruby ...Show more
$19.99
AUD
Category: Personal Development
____________________________ PRE-ORDER NOW- AVAILABLE 3rd SEPTEMBER 2020 Creativity is usually regarded as a mysterious, rare gift that only a few possess. John Cleese begs to differ, and in this short, immensely practical and often very amusing guide he shows it's a skill that anyone can acquire. Drawi ng on his lifelong experience as a writer, he shares his insights into the nature of the creative process, and offers advice on how to get your own inventive juices flowing. What do you need to do to get yourself in the right frame of mind? When do you know that you've come up with something that might be worth pursuing? What do you do if you think you've hit a brick wall? Not only does he explain the way your mind works as you search for inspiration, he also shows that, regardless of the task you've set yourself, you can learn to be better at coming up with a promising idea, refining it and knowing when you're ready to act on it. We can all be more creative. John Cleese shows us how ...Show more
$32.99
AUD
Category: Personal Development
Jay Shetty, social media superstar and host of the #1 podcast On Purpose, distills the timeless wisdom he learned as a monk into practical steps anyone can take every day to live a less anxious, more meaningful life. Shetty writes, "I grew up in a family where you could become one of three things: a doc tor, a lawyer, or a failure. My family was convinced I had chosen option three. Instead of attending my college graduation ceremony, I headed to India to become a monk, to meditate every day for 4-8 hours and devote my life to helping others." After three years, one of his teachers told him that he would have more impact on the world if he left the monk's path to share his experience and wisdom with others. Heavily in debt, and with no recognizable skills on his resume, he moved back home to north London with his parents. Shetty reconnected with old school friends--many working for some of the world's largest corporations--who were experiencing tremendous stress, pressure, and unhappiness, and they invited Shetty to coach them on wellbeing, purpose, and mindfulness. Since then, Shetty has become one of the world's most popular influencers. In 2017, he was named in the Forbes magazine 30-under-30 for being a game-changer in the world of media. In 2018, he had the #1 video on Facebook with over 360 million views. His social media following totals over 32 million, he has produced over 400 viral videos which have amassed more than 5 billion views, and his podcast, On Purpose, is consistently ranked the world's #1 Health and Wellness podcast. In this inspiring, empowering book, Shetty draws on his time as a monk in the Vedic tradition to show us how we can clear the roadblocks to our potential and power. Drawing on ancient wisdom and his own rich experiences in the ashram, Think Like a Monk reveals how to overcome negative thoughts and habits to access the calm and purpose that lie within all of us. The lessons monks learn are profound but often abstract. Shetty transforms them into advice and exercises we can all apply to reduce stress, sharpen focus, improve relationships, identify our hidden abilities, increase self-discipline, and give the gifts we find in ourselves to the world. Shetty proves that everyone can--and should--think like a monk. ...Show more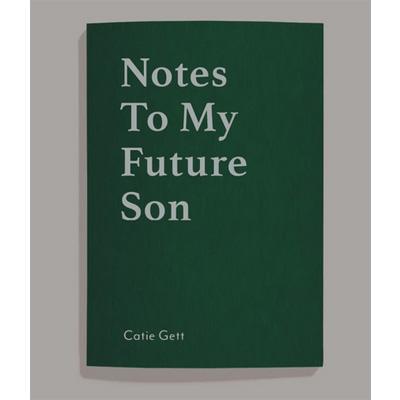 Notes to My Future Son
by Catie Gett; Katerina Bak (Designed by); Dan Tomkin (Illustrator)
$35.00
AUD
Category: Personal Development
A book of notes for men, young and old and the mothers that raise them. A new compassionate narrative for boys to grow up with.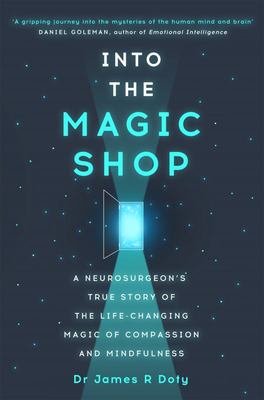 $32.99
AUD
Category: Personal Development
The award-winning New York Times bestseller that inspired BTS's K-pop song 'Magic Shop'. The day that 12-year-old James Doty walked in to his local magic shop is the day that changed his life. Once the neglected son of an alcoholic father and a mother with chronic depression, he has gone on to become a leading neurosurgeon, based at Stanford University. He credits Ruth for this incredible turnaround: the remarkable woman he met at the Cactus Rabbit Magic Shop, who devoted the summer to transforming his mind and opening his heart. In this uplifting memoir, Jim explains the visualisation techniques Ruth taught him that gave him the self-esteem to imagine a new future for himself. He examines the science behind mindfulness and why the skills he learned - of focus and attention - now help him to think fast and keep calm in the operating theatre. And he shows us what is possible when you start to change your brain and your heart. Into the Magic Shop imparts some powerful life lessons about how to live better, and inspires us to believe that we all have inside us the capacity to change our own destiny. 'I'm sure many readers will be moved by this inspiring story to open their hearts and see what they too can do for others' - His Holiness the Dalai Lama ...Show more
$24.99
AUD
Category: Personal Development
From thought leader Brené Brown, a transformative new vision for the way we lead, love, work, parent, and educate that teaches us the power of vulnerability.  "It is not the critic who counts; not the man who points out how the strong man stumbles, or where the doer of deeds could have done them better. The credit belongs to the man who is actually in the arena, whose face is marred by dust and sweat and blood; who strives valiantly; . . . who at the best knows in the end the triumph of high achievement, and who at worst, if he fails, at least fails while daring greatly."--Theodore Roosevelt Every day we experience the uncertainty, risks, and emotional exposure that define what it means to be vulnerable or to dare greatly. Based on twelve years of pioneering research, Bren Brown PhD, LMSW, dispels the cultural myth that vulnerability is weakness and argues that it is, in truth, our most accurate measure of courage. Brown explains how vulnerability is both the core of difficult emotions like fear, grief, and disappointment, and the birthplace of love, belonging, joy, empathy, innovation, and creativity. She writes: "When we shut ourselves off from vulnerability, we distance ourselves from the experiences that bring purpose and meaning to our lives." Daring Greatly is not about winning or losing. It's about courage. In a world where "never enough" dominates and feeling afraid has become second nature, vulnerability is subversive. Uncomfortable. It's even a little dangerous at times. And, without question, putting ourselves out there means there's a far greater risk of getting criticized or feeling hurt. But when we step back and examine our lives, we will find that nothing is as uncomfortable, dangerous, and hurtful as standing on the outside of our lives looking in and wondering what it would be like if we had the courage to step into the arena--whether it's a new relationship, an important meeting, the creative process, or a difficult family conversation. Daring Greatly is a practice and a powerful new vision for letting ourselves be seen. ...Show more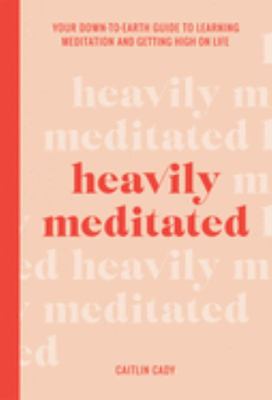 $29.99
AUD
Category: Personal Development
Heavily Meditated has everything you need to know to get hooked on meditation for good. Presented in a simple, friendly, accessible style that even the busiest of meditation-doubters can relate to, this book clearly outlines: What meditation is Five fundamental meditation techniques (and which one is ri ght for you) Where, when and how to sit How to deal with thoughts Why meditation is so damn good for you How to measure your meditation practice How to set goals and get hooked on meditation How to upgrade your practice from habit to ritual. Filled with exercises, worksheets, cheat sheets and other practical tools, as well as relatable personal stories to light your way, Heavily Meditated is your down-to-earth guide to meditation, and how to turn it into a habit that sticks and reap the benefits of a happier, calmer and more intentional life.   ...Show more
$49.99
AUD
Category: Personal Development
In an increasingly frenetic and fractured world, we have lost the essence of ourselves. This book is a guide to stripping away artifice in your life to discover your 'broad place', where you come into contact with your higher self as a creative and conscious human.High-Grade Living demonstrates how a st rong foundation of meditation can benefit all areas of your life, from the home to relationships, creativity and happiness. The book examines how to audit, edit and refine your home through considered exercises on assessing excess and determining how well your possessions reflect who you are. Other prompts will help your creativity flow and establish how your words and actions embody who you want to be. Author Jacqui Lewis is a long-time practitioner of Integrated Meditation and founder of multiple businesses who has lived life at the extremes of stress and anxiety, and now teaches others the grounded, innovative and resilient approach that brought her back to herself.   ...Show more