$34.99
AUD
Category: Personal Development
Hugh van Cuylenburg was a primary school teacher volunteering in northern India when he had a life-changing realisation- despite the underprivileged community the children were from, they were remarkably positive. By contrast, back in Australia Hugh knew that all too many children struggled with depress ion, social anxieties and mental illness. His own little sister had been ravaged by anorexia nervosa. How was it that young people he knew at home, who had food, shelter, friends and a loving family, struggled with their mental health, while these kids seemed so contented and resilient? He set about finding the answer and in time came to recognise the key traits and behaviours these children possessed were gratitude, empathy and mindfulness. In the ensuing years Hugh threw himself into studying and sharing this revelation with the world through The Resilience Project, with his playful and unorthodox presentations which both entertain and inform. Now, with the same blend of humour, poignancy and clear-eyed insight that The Resilience Project has become renowned for, Hugh explains how we can all get the tools we need to live a happier and more fulfilling life.     ...Show more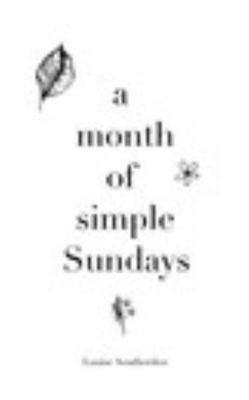 $15.00
AUD
Category: Spiritual growth
An accidental collection of 30 prose pieces and a few poems - a month of them - celebrating simplicity and a connection with the natural world, written on idle outdoor Sunday afternoons on the north coast of NSW, Australia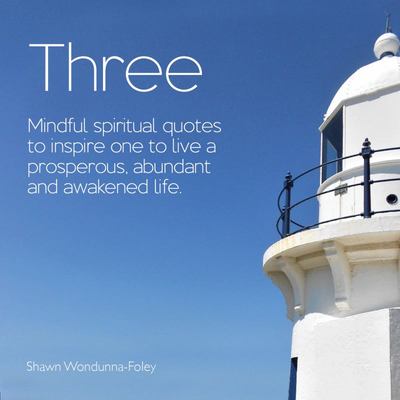 Three
by Shawn Wondonna-Foley; Lorna Hendry (Editor)
$20.00
AUD
Category: Spiritual growth
Mindful spiritual quotes to inspire one to live a prosperous, abundant and awakened life.
$34.99
AUD
Category: General Health
A vital, timely text on the viruses that cause pandemics and how to face them, by theNew York Times bestselling author ofHow Not to Die. From tuberculosis to bird flu and HIV to coronavirus, these infectious diseases share a common origin story: human interaction with animals. Otherwise known as zoonot ic diseases for their passage from animals to humans, these pathogens--both pre-existing ones and those newly identified--emerge and re-emerge throughout history, sparking epidemics and pandemics that have resulted in millions of deaths around the world. How did these diseases come about? And what--if anything--can we do to stop them and their fatal march into our countries, our homes, and our bodies? InHow to Survive a Pandemic, Dr. Michael Greger, physician and internationally-recognized expert on public health issues, delves into the origins of some of the deadliest pathogens the world has ever seen. Tracing their evolution from the past until today, Dr. Greger spotlights emerging flu and coronaviruses as he examines where these pathogens originated, as well as the underlying conditions and significant human role that have exacerbated their lethal influence to large, and even global, levels. As the world grapples with the devastating impact of the novel coronavirus 2019, Dr. Greger reveals not only what we can do to protect ourselves and our loved ones during a pandemic, but also what human society must rectify to reduce the likelihood of even worse catastrophes in the future. ...Show more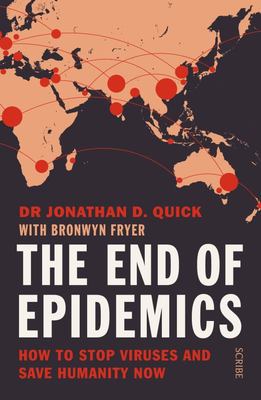 $27.99
AUD
Category: General Health
The 2020 outbreak of coronavirus has terrified the world — and revealed how unprepared we are for the next outbreak of an infectious disease. Somewhere in nature, a killer virus is boiling up in the bloodstream of a bird, bat, monkey, or pig, preparing to jump to a human being. This not-yet-detected ger m has the potential to wipe out millions of lives over a matter of weeks or months. That risk makes the threat posed by ISIS, a ground war, a massive climate event, or even the dropping of a nuclear bomb on a major city pale in comparison. In The End of Epidemics, Duke Global Health Institute faculty member and past Chair of the Global Health Council Dr. Jonathan D. Quick examines the eradication of smallpox and devastating effects of influenza, AIDS, SARS, Ebola, and other viral diseases . Analysing local and global efforts to contain these diseases and citing firsthand accounts of failure and success, Dr. Quick proposes a new set of actions which he has coined "The Power of Seven," to end epidemics before they can begin. These actions include: - Spending prudently to prevent disease before an epidemic strikes, rather than spending too little, too late - Ensuring prompt, open, and accurate communication between nations and aid agencies, instead of secrecy and territorial disputes - Fighting disease and preventing panic with innovation and good science Practical and urgent, The End of Epidemics is crucial reading for citizens, health professionals, and policymakers alike. 'Pragmatic, insightful and research-rich, this is a key volume for the policymaker's shelf.' —Nature 'Dr. Quick's urgent message makes one hope that this book will reach a huge audience and that its exhortations will be acted on everywhere.' —The Wall Street Journal 'In The End of Epidemics, Quick and co-author Bronwyn Fryer spell out the seven biggest things we need to stop those outbreaks becoming epidemics. It is an impressive wish list … We could certainly use some of the advocacy for public health spending Quick calls for and — soon.' —Debora MacKenzie, New Scientist ...Show more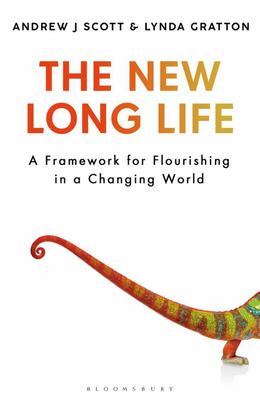 $29.99
AUD
Category: Personal Development
A practical guide to how we can flourish as longevity and technology change our world, from the internationally bestselling authors of The 100-Year Life Smart new technologies. Longer, healthier lives. Human progress has risen to great heights, but at the same time it has prompted anxiety about where w e're heading. Are our jobs under threat? If we live to 100, will we ever really stop working? And how will this change the way we love, manage and learn from others? One thing is clear: advances in technology have not been matched by the necessary innovation to our social structures. In our era of unprecedented change, we haven't yet discovered new ways of living. Drawing from the fields of economics and psychology, Andrew J Scott and Lynda Gratton offer a simple framework based on three fundamental principles (Narrate, Explore and Relate) to give you the tools to navigate the challenges ahead. Both a personal road-map and a primer for governments, corporations and colleges, The New Long Life is the essential guide to a longer, smarter, happier life. ...Show more
$35.00
AUD
Category: General Health
300,000 years ago, Homo sapienshad bigger skulls. Cooked food meant our heads shrunk; alongside a growing brain, our airways got narrower. Urbanisation then led us to breathe less deeply and less healthily. And so today more than 90% of us breathe incorrectly. So we might have been breathing all our lif e, but we need to learn how to breathe properly! In Breath, James Nestor meets cutting-edge scientists at Harvard and experiments on himself in labs at Stanford to see the impact of bad breathing. He revives the lost, and recently scientifically proven, wisdom of swim coaches, Indian mystics, stern-faced Russian cardiologists, Czechoslovakian Olympians and New Jersey choral conductors - the world's foremost 'pulmonauts' - to show how breathing in specific patterns can trigger our bodies to absorb more oxygen, and he explains the benefits for everyone that result, from staying healthy and warding off anxiety to improving focus and losing weight. Breathis a fascinating ride through evolution, medicine and physiology - and extreme sports. But mostly it explores you. Structured as a journey with chapters from the mouth and nose through to the lungs and nervous system, it is non-fiction at its breath-taking best. ...Show more
$35.00
AUD
Category: Personal Development
The Sunday Times Bestseller and New York Times Bestseller. A book of hope for uncertain times. 'Feeling a little blue? Meet the new Winnie the Pooh.' The Daily Mail 'A wonderful work of art and a wonderful window into the human heart' Richard Curtis Enter the world of Charlie's four unlikely friends, di scover their story and their most important life lessons. The conversations of the boy, the mole, the fox and the horse have been shared thousands of times online, recreated in school art classes, hung on hospital walls and turned into tattoos. In Charlie's first book, you will find his most-loved illustrations and some new ones too.     ...Show more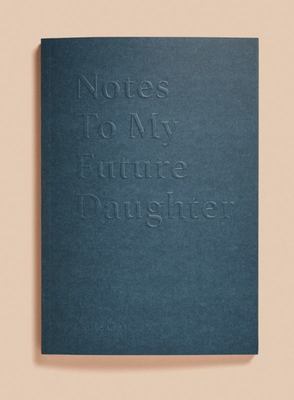 $35.00
AUD
Category: Personal Development
A women's health initiative written by naturopath Catie Gett. A collection of health notes, layered with witty and relatable notes for all women. The premise is to write it to her daughter, because she was born to protect her.
$32.99
AUD
Category: Personal Development
When was the last time that reading the news made you feel good? Dear Reader, I know what you're thinking, is it some kind of macabre joke? Has she been in a coma? How can Ruby Wax write a book about good news when the world is facing the worst disaster since the Plague? Let me explain. I began writi ng in 2018, back when the world's worries were somewhat different. Climate change, greedy bankers, exam results, crap politicians, mental health: these are still HUGE ISSUES, but even the ancient soothsayers reading pig entrails couldn't have predicted this. This is my new mission: to share the green shoots of hope peeping through the soil of civilization. Literacy is at an all-time high, world-hunger is likely to be eradicated this century, technological improvements are saving lives ­- just to scratch the surface. I've talked to everyone from leaders to scientists to tech geniuses. I've done the research and practiced what I preach. And my conclusion? Behind the clouds, the sun still shines. So here's to the shoots - may they become a blueprint for how the world can shift for the good. Hopefully we'll learn from them. Love, Ruby ...Show more
$19.99
AUD
Category: Personal Development
____________________________ PRE-ORDER NOW- AVAILABLE 3rd SEPTEMBER 2020 Creativity is usually regarded as a mysterious, rare gift that only a few possess. John Cleese begs to differ, and in this short, immensely practical and often very amusing guide he shows it's a skill that anyone can acquire. Drawi ng on his lifelong experience as a writer, he shares his insights into the nature of the creative process, and offers advice on how to get your own inventive juices flowing. What do you need to do to get yourself in the right frame of mind? When do you know that you've come up with something that might be worth pursuing? What do you do if you think you've hit a brick wall? Not only does he explain the way your mind works as you search for inspiration, he also shows that, regardless of the task you've set yourself, you can learn to be better at coming up with a promising idea, refining it and knowing when you're ready to act on it. We can all be more creative. John Cleese shows us how ...Show more
$32.99
AUD
Category: Personal Development
Jay Shetty, social media superstar and host of the #1 podcast On Purpose, distills the timeless wisdom he learned as a monk into practical steps anyone can take every day to live a less anxious, more meaningful life. Shetty writes, "I grew up in a family where you could become one of three things: a doc tor, a lawyer, or a failure. My family was convinced I had chosen option three. Instead of attending my college graduation ceremony, I headed to India to become a monk, to meditate every day for 4-8 hours and devote my life to helping others." After three years, one of his teachers told him that he would have more impact on the world if he left the monk's path to share his experience and wisdom with others. Heavily in debt, and with no recognizable skills on his resume, he moved back home to north London with his parents. Shetty reconnected with old school friends--many working for some of the world's largest corporations--who were experiencing tremendous stress, pressure, and unhappiness, and they invited Shetty to coach them on wellbeing, purpose, and mindfulness. Since then, Shetty has become one of the world's most popular influencers. In 2017, he was named in the Forbes magazine 30-under-30 for being a game-changer in the world of media. In 2018, he had the #1 video on Facebook with over 360 million views. His social media following totals over 32 million, he has produced over 400 viral videos which have amassed more than 5 billion views, and his podcast, On Purpose, is consistently ranked the world's #1 Health and Wellness podcast. In this inspiring, empowering book, Shetty draws on his time as a monk in the Vedic tradition to show us how we can clear the roadblocks to our potential and power. Drawing on ancient wisdom and his own rich experiences in the ashram, Think Like a Monk reveals how to overcome negative thoughts and habits to access the calm and purpose that lie within all of us. The lessons monks learn are profound but often abstract. Shetty transforms them into advice and exercises we can all apply to reduce stress, sharpen focus, improve relationships, identify our hidden abilities, increase self-discipline, and give the gifts we find in ourselves to the world. Shetty proves that everyone can--and should--think like a monk. ...Show more