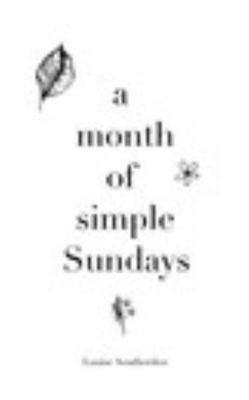 $15.00
AUD
Category: Spiritual growth
An accidental collection of 30 prose pieces and a few poems - a month of them - celebrating simplicity and a connection with the natural world, written on idle outdoor Sunday afternoons on the north coast of NSW, Australia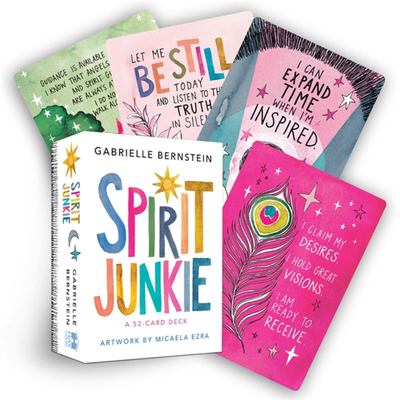 $31.99
AUD
Category: Spiritual growth
This is the divine guidance you have been seeking. These beautiful oracle cards will give you the inspiration and motivation you need to share your positivity and gifts with the world. This is a collection of energetically charged cards that will help you step into your unique power and use your gifts to be of service to others. This is for the Spirit Junkies who believe passionately in the goodness of the world, and want to feel empowered and empower others. Created by New York Times bestselling spiritual author Gabrielle Bernstein, this deck features the signature look of her The Universe Has Your Back Cards and Super Attractor Cards. On each card is a watercolour - illustrated with celestial motifs, floral art and mystical elements - showing an inspirational message and call to action, such as: 'I trust that my intuition is always leading me in the right direction' 'Owning my power inspires others to do the same' 'Taking care of myself is a radical act of love' ...Show more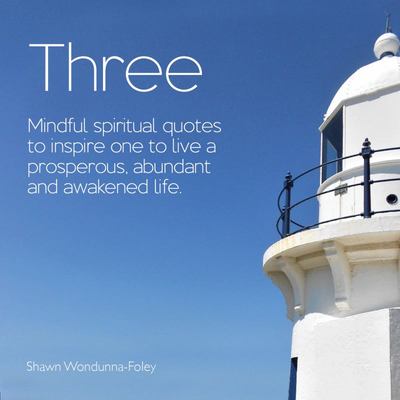 Three
by Shawn Wondonna-Foley; Lorna Hendry (Editor)
$20.00
AUD
Category: Spiritual growth
Mindful spiritual quotes to inspire one to live a prosperous, abundant and awakened life.
$29.99
AUD
Category: Spiritual growth
Reality, Spirituality, and Modern Man is the seventh book in a progressive series based on the revelations of consciousness research. It describes in detail how to discern not only truth from falsehood but also the illusion of appearance from the actual core of inner reality. The text explains how to d ifferentiate perception from essence and thereby enables the reader to resolve the ambiguities and classical riddles that have challenged mankind for centuries and baffled the best minds in history. While modern technologies have provided a plethora of new toys and conveniences, the basic problems of human existence remain. The human dilemma is in fact more confused than ever before, and the very foundations of Western civilization have weakened under the onslaughts of rival factions and media barrage. Even the government is paralyzed by the gridlock of vociferous contentiousness. ...Show more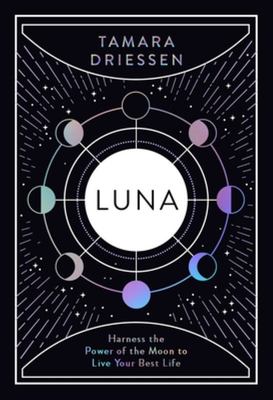 $35.00
AUD
Category: Spiritual growth
From author of The Crystal Code, comes Luna - your essential guide to using the healing energy of the moon for a happier, more fulfilling life. Luna introduces the key rituals you can practice during the moon's cycles, including- - The New Moon Ritual- to inspire new beginnings and positive change for a happier life - The Waxing Moon Ritual- to help you take action and move towards your personal goals - The Full Moon Ritual- to promote abundance and success to help you thrive in life - The Waning Moon Ritual- to release you from self-limiting beliefs that are holding you down Luna is the perfect companion for modern, lunar-curious women who are keen to learn the art of self-care. Explore the natural rhythms of your body, discover inner balance and calm, and develop your self-awareness so you can tune in to what your body and mind really need. Look to the sky, start living by the moon and get ready to create your own magic. ...Show more
$19.95
AUD
Category: Spiritual growth | Series: Toltec Wisdom Ser. | Reading Level: General Adult
With over 10 years on The New York Times bestseller list, and nearly 7 million copies in print, The Four Agreements continues to top the bestseller lists. In The Four Agreements, don Miguel Ruiz reveals the source of self-limiting beliefs that rob us of joy and create needless suffering. Based on ancie nt Toltec wisdom, The Four Agreements offer a powerful code of conduct that can rapidly transform our lives to a new experience of freedom, true happiness, and love.   ...Show more
$22.99
AUD
Category: Spiritual growth
Is it possible to venture beyond daily living and experience heightened states of awareness? In his latest book, Deepak Chopra says that higher consciousness is available here and now. "Metahuman helps us harvest peak experiences so we can see our truth and mold the universe's chaos into a form that b rings light to the world."--Dr. Mehmet Oz, Attending Physician, New York-Presbyterian, Columbia University   New York Times bestselling author Deepak Chopra unlocks the secrets to moving beyond our present limitations to access a field of infinite possibilities. How does one do this? By becoming metahuman.   To be metahuman, however, isn't science fiction and is certainly not about being a superhero. To be metahuman means to move past the limitation constructed by the mind and enter a new state of awareness where we have deliberate and concrete access to peak experiences that can transform people's lives from the inside out.   Humans do this naturally--to a point. For centuries the great artists, scientists, writers, and many so-called ordinary people have gone beyond the everyday physical world. But if we could channel these often bewildering experiences, what would happen? Chopra argues we would wake up to experiences that would blow open your body, mind, and soul.   Metahuman invites the reader to walk the path here and now. Waking up, we learn, isn't just about mindfulness or meditation. Waking up, to become metahuman, is to expand our consciousness in all that we think, say, and do.   By going beyond, we liberate ourselves from old conditioning and all the mental constructs that underlie anxiety, tension, and ego-driven demands. Waking up allows life to make sense as never before. To make this as practical as possible, Chopra ends the book with a 31-day guide to becoming metahuman. Once you wake up, he writes, life becomes transformed, because pure consciousness--which is the field of all possibilities--dawns in your life. Only then does your infinite potential become your personal reality.   Advance praise for Metahuman   "Our world is preoccupied with material progress, yet too often we overlook the miracle of our very existence. In this remarkable book, Deepak Chopra reminds us not to be distracted by the idols of our age but to marvel at the deep truths of being. Metahuman is a handbook to becoming fully alive."--Arthur C. Brooks, PhD, Professor, Harvard Kennedy School; author of Love Your Enemies ...Show more
$22.99
AUD
Category: Spiritual growth
"The 10th anniversary edition of this international bestseller - A New Earth- will change your life. Eckhart Tolle's A New Earthis a cornerstone for personal spirituality and self-improvement, leading readers to new levels of consciousness and inner peace. Taking off from The Power of Now, which was a n umber one bestseller and has sold millions of copies worldwide, Tolle provides the framework for people to move beyond themselves in order to make this world a better, more spiritually evolved place to live. Shattering modern ideas of ego and entitlement, self and society, Tolle lifts the veil of fear that has hung over humanity during this new millennium, and illuminates a path to health and happiness that every reader can follow." ...Show more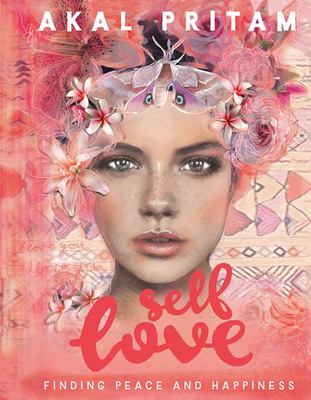 $39.99
AUD
Category: Spiritual growth
This book is an intriguing guide to being your true self. Self-love has become part of our language, especially the language of women. Self Love is visually layered with dharma art, expressing the many layers of the complex divine feminine. It offers a visual journey that is like the life of a woman--a n intricate tapestry of color and beauty woven with love. The dharma art on each page presents visual, poetic, and practical offerings to guide each reader as they immerse themselves in self-love, compassion, forgiveness, and an expanded perspective. In this Aquarian Age of multi-layered communication, technology, and greater awareness, the human collective is evolving rapidly. This age is all about energy--particularly the expansive energy that is the vibration of true love flooding through our world. As the reader learns about the chakras and the aura, which is used as a container for the understanding of emotions, they will understand how subtle energy within the body can be trusted, harnessed, and utilized for well-being. Self Love provides practical ways to work with the seven main chakras and aura, the energy of the moon, the elements, the seasons, crystals, aromatherapy, mantras and mudras, and the art of making love, along with healthy plant-based recipes and cleansing and self-nurturing practices. Created intuitively from the author's own truth and experiences, the words and visual messages in Self Love speak empathetically to all, especially women, who will each return to the beauty and layers within the book and glean new understandings and guidance. Self-loving is the best way to get up to speed with light and to attract these "love" photons to embody positive change. "Your life is meant to feel good, it is meant to be fun, and it is meant to be exciting. You are a most wonderful, beautiful human being; it's time to realize this and take a deeper journey to self-love." --from the book ...Show more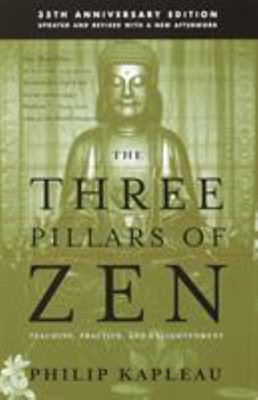 $27.99
AUD
Category: Spiritual growth
Through his exploration of the three pillars of Zen -- teaching, practice, and enlightenment -- Roshi Kapleau presents a comprehensive overview of this ancient oriental discipline, making it useful to both initiates and long-time disciples.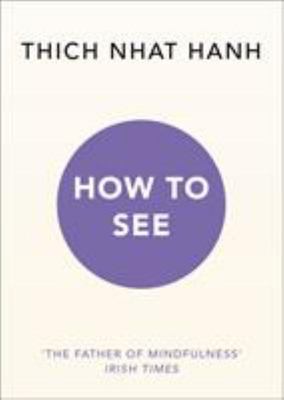 $12.99
AUD
Category: Spiritual growth
How can we let go of illusion and see ourselves as we really are? Profound and always approachable, Zen master Thich Nhat Hanh teaches us the art of looking deeply-in to our knee-jerk assumptions and runaway thoughts-so we can recognize the true meaning and essence of our lives. The Mindfulness Essenti als series is a back-to-basics collection from world-renowned Zen master Thich Nhath Hanh that introduces everyone to the essentials of mindfulness practice. In this seventh pocket-sized How To book, Thich Nhat Hanh teases apart the act of seeing-both inside and outside of ourselves, and points the way to developing true clarity in our lives. Written with his signature warmth, these pithy meditations are accompanied by playful sumi-ink drawings by California artist Jason DeAntonis. ...Show more