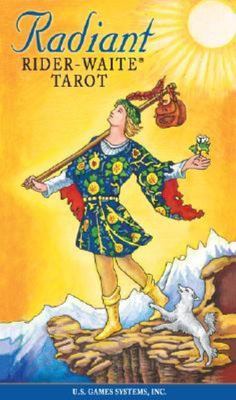 $42.99
AUD
Category: Spiritual growth
A vibrant recolored version of the original Rider-Waite(r) Tarot deck. This fully illustrated 78-card deck gives a new radiance and depth to the most cherished, popular tarot deck in the world. Includes booklet.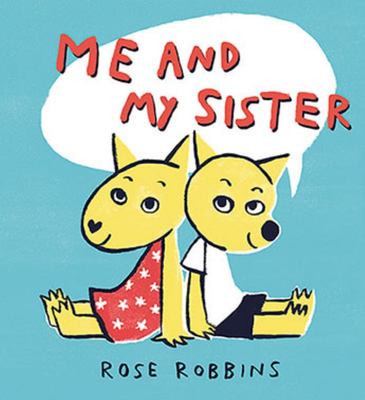 $24.99
AUD
Category: Parenting | Reading Level: near fine
This appealing brother and sister duo spend a lot of their day together, eating meals, going to school and playing. But life with an autistic sibling is not always easy. A delightful picture book about siblings from an outstanding new talent suitable for all families but especially those with a differen tly abled family member. 'A sweet and caring book that will genuinely help siblings of children with disabilities understand that their sibling is different, not less.' Nicole Rogerson, Autism Awareness Australia ...Show more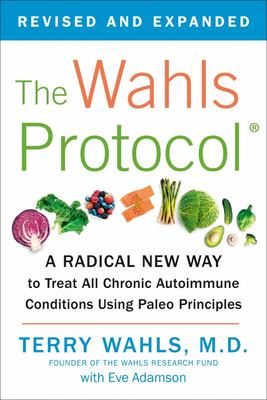 $29.99
AUD
Category: General Health
Dr Wahls began studying the latest research on autoimmune disease and brain biology and decided to get her vitamins, minerals, antioxidants and essential fatty acids from the food she ate rather than pills and supplements. Dr Wahls adopted the nutrient-rich paleo diet, gradually refining and integrating it into a regimen of neuromuscular stimulation. First, she walked slowly, then steadily, and then she biked 18 miles in a single day. Here she reveals the details of the protocol that allowed her to reverse many of her symptoms, get back to her life and help others. ...Show more
$29.99
AUD
Category: General Health
Updated to cover the latest scientific developments, a must-read for individuals, families, and medical practitioners that opens a new door in psychiatric health care. Psychiatry has made great advances in the past fifty years, but it needs a new direction. Today's emphasis on psychiatric drugs will not stand the test of time. Recent scientific advances, particularly in the molecular biology of the brain, have provided a road map for the development of effective, natural, drug-free therapies that do not produce serious side effects. Psychiatric medications have served society well over the last fifty years, but the need for drug therapies will fade away as science advances. Nutrient Power presents a science-based nutrient therapy system that can help millions of people diagnosed with mental disorders. The author's database containing millions of chemical factors in blood, urine, and tissues has identified brain-changing nutrient imbalances in patients diagnosed with attention-deficit/hyperactivity disorder (ADHD), autism, behavior disorders, depression, schizophrenia, and Alzheimer's disease. This book describes individualized nutrient therapy treatments that have produced thousands of reports of recovery. Walsh's approach is more scientific than the trial-and-error use of psychiatric drugs and is aimed at a true normalization of the brain. Depression, schizophrenia, and ADHD are umbrella terms that encompass disorders with widely differing brain chemistries and symptoms. Nutrient Power describes nutrient therapies tailored to specific types, not umbrella solutions to individual problems, and offers a groundbreaking approach to psychiatric health care. Updates to the paperback edition include sections on nutrient therapies for bipolar disorder, expanded chapters on depression and schizophrenia, and analysis of the latest scientific developments in brain research and advanced nutrient therapies. ...Show more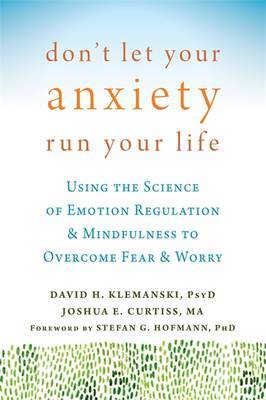 $33.95
AUD
Category: Personal Development
Are your emotions causing you anxiety? Emotions can be quite beneficial-they help us communicate with others, and are deeply connected to special and important memories in our lives. But sometimes, emotions can have unwanted consequences, especially when they cause us fear or anxiety. Studies now show a direct link between emotion regulation and anxiety. Based in the latest research from a Yale University psychologist and professor, the simple yet powerful mindfulness tips in this book will help you stay calm, collected, and make significant improvements in your everyday life, whether at work, at home, or in your relationships. This is the first book to present an integrated model of mindfulness and emotion regulation-both clinically proven for reducing anxiety symptoms. Using these easy mindfulness practices, you'll learn to manage your emotions and lessen your anxiety, leading to improvements in your social life, work obligations, and family responsibilities. ...Show more
$22.99
AUD
Category: Personal Development
Simon Sinek's recent video on 'The Millennial Question' went viral with over 100M views. In Leaders Eat Last, Sinek explores how leaders can inspire cooperation and change and focuses on the millennial generation in the workplace. This is the highly anticipated follow up to Sinek's million copy bestsell er Start With Why. Imagine a world where almost everyone wakes up inspired to go to work. This is not a crazy, idealised notion. In many successful organisations, great leaders are creating environments in which teams trust each other so deeply that they would put their lives on the line for each other. Yet other teams, no matter what incentives were offered, are doomed to infighting, fragmentation and failure. Why?Today's workplaces tend to be full of cynicism, paranoia and self-interest. But the best organisations foster trust and cooperation because their leaders build what Sinek calls a Circle of Safety. It separates the security inside the team from the challenges outside. Everyone feels they belong and all energies are devoted to facing the common enemy and seizing big opportunities.As in Start with Why, Sinek illustrates his ideas with fascinating true stories, from the military to manufacturing, from government to investment banking. He shows that leaders who are willing to eat last are rewarded with deeply loyal colleagues who will stop at nothing to advance their vision. It's amazing how well it works. ...Show more
$29.99
AUD
Category: Personal Development
With the pace of modern life it can often be difficult to pause, reflect and find composure. We all need a quiet, still space we can go to recalibrate and regain calm. This beautiful audiobook from bestselling lifestyle author Kate James is that quiet, still space. Practical, warm and soothingly acces sible, Create Calm provides all the tools you need to cultivate a more peaceful and positive inner world. ...Show more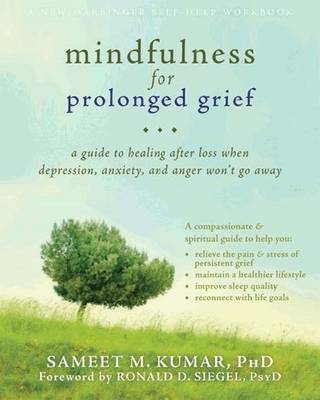 $29.95
AUD
Category: Personal Development
If you have lost a loved one suddenly or traumatically, have experienced extreme trauma yourself, or simply cannot process the death of someone dear to you, the pain can be overwhelming. For most people, grief resolves on its own, given time; but for many others, grief can lead to serious psychological problems such as depression, anxiety, anger, and an intense, inconsolable yearning for the deceased.Prolonged or complicated grief is a serious psychological condition that can leave you feeling dazed, stunned, or in shock for months or even years after your loss. Your sorrow does not diminish with time. In fact, it may even increase. No matter how much support you receive from family and friends, you simply cannot "get over it." However, there are steps you can take to begin healing. Mindfulness for Prolonged Grief offers you real tools for overcoming the painful symptoms of prolonged grief. In the book, you will learn to relieve your pain by maintaining a healthy lifestyle, improving the quality of your sleep, and reconnecting with your life's goals. In addition, you will discover how mindfulness exercises and guided meditations can help you process your grief, manage your intense emotions, and deal with loss without resorting to avoidant behaviors (such as addiction) as coping mechanisms. Loss is an extremely painful part of life, but with help you can build the resilience you need to heal, and use your grief as a powerful vehicle for growth. ...Show more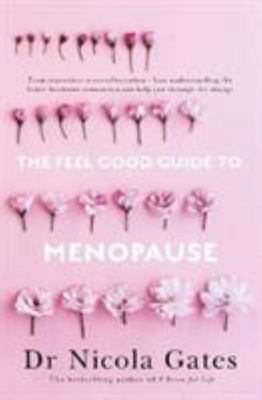 $32.99
AUD
Category: General Health
How understanding the brain-hormone connection can help women to navigate menopause.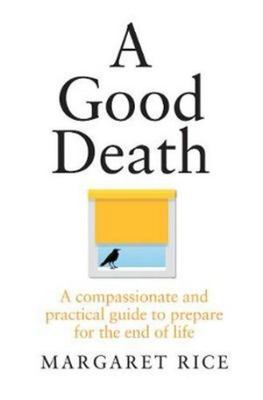 $29.99
AUD
Category: Personal Development
When her own mother died, Margaret Rice realised how completely unprepared she and her family had been for the experience of companioning a loved one who is dying. So she decided to go in search of the information she couldn't find when she most needed it and write the book herself - a novice's guide to death. We live in a period of intense death denial. But what if we were to smash that taboo and ask questions we want answered, like how do we know when someone is close to dying, and how do we best care for them? What actually happens to our body when we die? How do we work with medical experts? How do we deal with the non-medical issues that will come up, such as wills, finances and even social media passwords? Is morphine used to nudge death along or is this just a myth? Where do questions about euthanasia fit in with personal, lived experience? Margaret Rice lifts the lid on the taboos that surround death, sharing practical information and compassionate advice from multiple sources to break down boundaries and offer better choices of care to suit individual needs. This is a book to help the dying and their carers feel less isolated, and help us all face death better. ...Show more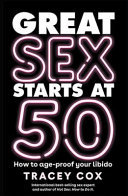 $32.99
AUD
Category: Sex & Relationships
 "What a book. Slip between these covers. Satisfaction guaranteed." Kathy Lette, Get ready for the ride of your life Fifty-plus looks nothing like it used to. Fitter, healthier, many of us hit half a century with little sign of slowing down. And yet...there's no denying that something happens to us se xually at 50. The menopause brings with it a whole slew of challenges, from bottomed-out libidos to painful sex, weight gain and body image issues. Many men grapple with erectile dysfunction and the mixed blessing that is Viagra. Toss in dodgy knees, stiff backs and fatigue and sex can become a source of stress rather than pleasure. Other challenges go beyond the physical: how do you ignite desire after decades with the same person? And what if you (or your partner) simply no longer wants to have sex? Happily, information and enthusiasm are all it takes to reclaim a robust sex life, whatever your situation. Let international sex expert Tracey Cox navigate you through what's actually happening to your body and what you can do about it. She'll show you how to age-proof your libido and stop comparing the sex you had when you were young with the sex you have now; how to arouse yourself and your partner (hello, sex toys!), how to flirt (remember?), how to create the perfect conditions for sex, what to do when infidelity visits, how to navigate sex when you're fifty- (or sixty- or seventy-) something and single, and so much more. Using a blend of research, case histories and personal anecdotes, Great Sex Starts at 50 is real, reassuring, honest, funny and most of all empowering. This is not about trying to stay young, or turning back the clock-it's about being the best version of yourself so you can live the second half of your life as happily as the first. ...Show more
$30.95
AUD
Category: Personal Development
The resilience training program in this workbook was developed by the authors at one of the foremost integrative medical centers in the country, the University of Minnesota Center for Spirituality and Healing. Based on principles first introduced in The Chemistry of Joy, The Chemistry of Joy Workbook bl ends integrative psychiatry, nutrition, fitness, meditation, guidance for mindful living, and the psychology of mindfulness to help readers overcome the three main forms of depression and balance their brain chemistry for greater motivation and happiness. This workbook reframes depression as a breakdown of the readers' natural resilient state and offers a comprehensive training program rebuilding resilience, connection with others, and joy. The program consists of ten stages, which can be completed in ten weeks. Questionnaires, exercises, and practices throughout help readers guide themselves through the program and stay motivated to change. ...Show more