To My Country
by Ben Lawson; Bruce Whatley (Illustrator)
$29.99
AUD
Category: General
On January 10, Ben touched the hearts of Australians with the reading of his poem To My Country in response to the Australian bushfires. This gorgeous 4 colour book combines Ben's heartfelt words with stunning illustrations by Bruce Whatley.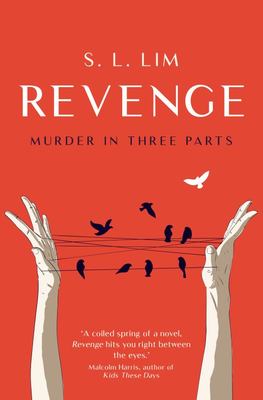 $29.99
AUD
Category: General
'A coiled spring of a novel, Revenge hits you right between the eyes.' MALCOLM HARRIS, author of Kids These Days: Human Capital and the Making of Millennials and Shit is Fucked Up and Bullshit: History Since the End Of History'Before I go into my grave,' she says out loud, 'I will kill that man.'A brill iant new novel from the author of Real Differences. A family favour their son over their daughter. Shan attends university before making his fortune in Australia while Yannie must find menial employment and care for her ageing parents. After her mother's death, Yannie travels to Sydney to become enmeshed in her psychopathic brother's new life, which she seeks to undermine from within ? This is a novel that rages against capitalism, hetero-supremacy, mothers, fathers, families - the whole damn thing. It's about what happens when you want to make art but are born in the wrong time and place. S. L. Lim brings to vivid life the frustrations of a talented daughter and vengeful sister in a nuanced and riveting novel that ends in the most unexpected way. It will not be easily forgotten. On Real Differences.'Startlingly sophisticated and mature ... exploring what it means to want an ethical framework for your life.' Kerryn Goldsworthy, The Age   ...Show more
$32.99
AUD
Category: General
Klara and the Sun is the first novel by Kazuo Ishiguro since he was awarded the Nobel Prize in Literature 2017.From the bestselling and Booker Prize winning author of Never Let Me Go and The Remains of the Day, a stunning new novel - his first since winning the Nobel Prize in Literature - that asks, wha t does it mean to love?This is the story of Klara, an Artificial Friend with outstanding observational qualities, who, from her place in the store, watches carefully the behaviour of those who come in to browse, and of those who pass in the street outside. She remains hopeful a customer will soon choose her, but when the possibility emerges that her circumstances may change for ever, Klara is warned not to invest too much in the promises of humans.A thrilling feat of world-building, a novel of exquisite tenderness and impeccable restraint, Klara and the Sun is a magnificent achievement, and an international literary event. ...Show more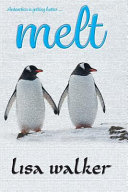 Melt
by Lisa Walker
$27.50
AUD
Category: General
Antarctica is getting hotter ...Summer Wright, hippie turned TV production assistant, organises her life down to the minute. And when her project-management-guru boyfriend, Adrian, proposes marriage - right on schedule - she will reach the peak of The Cone of Certainty. At least, that's the plan - until adventure-show queen Cougar Gale intervenes. Suddenly Summer is impersonating Cougar in Antarctica: learning glaciology and climate science on the fly, building a secret igloo, improvising scripts based on Dynasty, and above all trying not to be revealed as an impostor.Summer finds it particularly hard to fool climate scientist Lucas Nilsson, who is babysitting the production crew. But Lucas is more focused on Adrian's client Nathan Hornby - the science minister who thinks "climate science is crap" - and rumours of faked climate data.With Adrian unexpectedly in Antarctica too, can Summer use her extreme project management skills to get Project Adrian back on track and make a success of "Cougar on Ice"? Was Lucas involved in the sudden disappearance of Minister Hornby during a blizzard? And what is The Krill Question anyway?Antarctica - it gives you perspective ... ...Show more
$19.99
AUD
Category: General
"For fans who appreciate emotionally wrenching reads such as those by Sarah Jio or Kristin Hannah." -Library Journal   "Fans of Jodi Picoult and Kristin Hannah now have a new go-to author." --Sally Hepworth, bestselling author of The Secrets of Midwives   From the bestselling author of The Things We Cannot Say comes a poignant post-WWII novel that explores the expectations society places on women set within an engrossing family mystery that may unravel everything once believed to be true.   With her father recently moved to a care facility, Beth Walsh volunteers to clear out the family home and is surprised to discover the door to her childhood playroom padlocked. She's even more shocked at what's behind it--a hoarder's mess of her father's paintings, mounds of discarded papers and miscellaneous junk in the otherwise fastidiously tidy house.   As she picks through the clutter, she finds a loose journal entry in what appears to be her late mother's handwriting. Beth and her siblings grew up believing their mother died in a car accident when they were little more than toddlers, but this note suggests something much darker.   Beth soon pieces together a disturbing portrait of a woman suffering from postpartum depression and a husband who bears little resemblance to the loving father Beth and her siblings know. With a newborn of her own and struggling with motherhood, Beth finds there may be more tying her and her mother together than she ever suspected.   ...Show more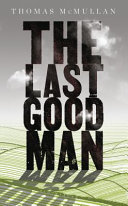 $29.99
AUD
Category: General
'An extraordinary and disquieting work of imagination, and as original as any novel I've read in recent memory' ROB DOYLE Duncan Peck has travelled alone to Dartmoor in search of his cousin. He has come from the city, where the fires are always burning. In his cousin's village, Peck finds a place with tea rooms and barley fields, a church and a schoolhouse. Out here, the people live an honest life - and if there's any trouble, they have a way to settle it. They sit in the shadow of a vast wall, inscribed with strange messages. Anyone can write on the wall, anonymously, about their neighbours, about any wrongdoing that might hurt the community. Then comes the reckoning. The stranger from the city causes a stir. He has not been there long before the village wakes up to the most unspeakable accusation; sentences daubed on the wall that will detonate the darkest of secrets. A troubling, uncanny book about fear and atonement, responsibility and justice, and the violence of writing in public spaces, The Last Good Man dares to ask: what hope can we place in words once extinction is in the air?   ...Show more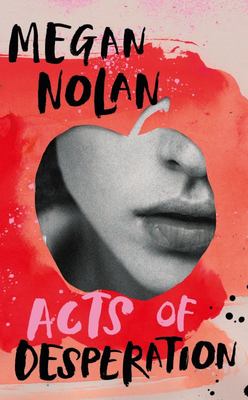 $29.99
AUD
Category: General
A bitingly honest, darkly funny debut novel about a toxic relationship and secret female desire, from an emerging star of Irish literature, for fans of Sally Rooney and Nora Ephron Love was the final consolation, would set ablaze the fields of my life in one go, leaving nothing behind. I thought of it a s a force which would clean me and by its presence make me worthy of it. There was no religion in my life after early childhood, and a great faith in love was what I had cultivated instead. Oh, don't laugh at me for this, for being a woman who says this to you. I hear myself speak. Even now, even after all that took place between us, I can still feel how moved I am by him. Ciaran was that downy, darkening blond of a baby just leaving its infancy. He was the most beautiful man I had ever seen. None of it mattered in the end; what he looked like, who he was, the things he would do to me. To make a beautiful man love and live with me had seemed-obviously, intuitively-the entire point of life. My need was greater than reality, stronger than the truth, more savage than either of us would eventually bear. How could it be true that a woman like me could need a man's love to feel like a person, to feel that I was worthy of life? And what would happen when I finally wore him down and took it? ...Show more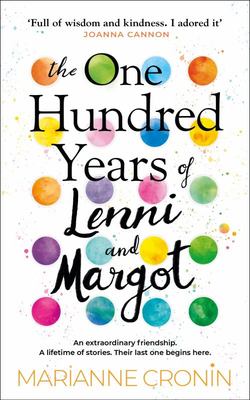 $32.99
AUD
Category: General
An extraordinary friendship. A lifetime of stories. Their last one begins here. 'Full of wisdom and kindness. It is just the kind of book I adore' JOANNA CANNON 'Touching and honest and funny. I completely and wholeheartedly fell for Lenni and Margot' NINA POTTELL Life is short - no one knows that bet ter than seventeen year-old Lenni Petterssen. On the Terminal Ward, the nurses are offering their condolences already, but Lenni still has plenty of living to do. When she meets 83-year-old Margot Macrae, a fellow patient offering new friendship and enviable artistic skills, Lenni's life begins to soar in ways she'd never imagined. As their bond deepens, a world of stories opens up: of wartime love and loss, of misunderstanding and reconciliation, of courage, kindness and joy. Stories that have led Lenni and Margot to the end of their days. Fiercely alive, disarmingly funny, and brimming with tenderness, The One Hundred Years of Lenni and Margot unwraps the extraordinary gift of life even when it is about to be taken away, and revels in our infinite capacity for friendship and love when we need it most. 'Emotional, involving, witty and sad. All my favourite things. Everyone is going to love LENNI AND MARGOT' JILL MANSELL ...Show more
$32.99
AUD
Category: General
The bestselling author of Boy Swallows Universe, Trent Dalton, returns with All Our Shimmering Skies - a glorious novel destined to become another Australian classic. Darwin, 1942, and as Japanese bombs rain overhead, motherless Molly Hook, the gravedigger's daughter, turns once again to the sky for gui dance. She carries a stone heart inside a duffel bag next to the map that leads to Longcoat Bob, the deep country sorcerer who put a curse on her family. By her side are the most unlikely travelling companions: Greta, a razor-tongued actress and Yukio, a fallen Japanese fighter pilot. 'Run, Molly, run,' says the daytime sky. Run to the vine forests. Run to northern Australia's wild and magical monsoon lands. Run to friendship. Run to love. Run. Because the graverobber's coming, Molly, and the night-time sky is coming with him. So run, Molly, run. All Our Shimmering Skies is a story about gifts that fall from the sky, curses we dig from the earth and the secrets we bury inside ourselves. It is an odyssey of true love and grave danger; of darkness and light; of bones and blue skies. A buoyant, beautiful and magical novel abrim with warmth, wit and wonder, a love letter to Australia and the art of looking up.     ...Show more
$19.99
AUD
Category: General
A NEW YORK TIMES BESTSELLERLONGLISTED FOR THE BOOKER PRIZESHORTLISTED FOR THE PRIX FEMINA AND THE PRIX MEDICISWINNER OF THE PRIX DU MEILLEUR LIVRES ETRANGERCHOSEN AS A BOOK OF 2020 BY THE SUNDAY TIMES, OBSERVER, GUARDIAN, i PAPER, FINANCIAL TIMES, NEW STATESMAN, SCOTSMAN, IRISH TIMES, BBC.COM, WATERSTON ES.COM'A wondrous book. It left me hopeful; this is its gift' Elizabeth Strout'An empathy engine ... It is, itself, an agent of change' New York Times Book Review'A quite extraordinary novel' Kamila ShamsieHow do we continue living once we have lost our reason to live?Rami and Bassam live in the city of Jerusalem - but exist worlds apart, divided by an age-old conflict. And yet they have one thing in common. Both are fathers; both are fathers of daughters - and both daughters are now lost.When Rami and Bassam meet, and tell one another the story of their grief, the most unexpected thing of all happens: they become best of friends. And their stories become one story, a story with the power to heal - and the power to change the world.'The book goes anywhere and everywhere. It is a delirious and thrilling improvisation, a jazz solo spun out of that meeting ... A spectacular structure of stories about everything' Bryan Appleyard, Sunday Times ...Show more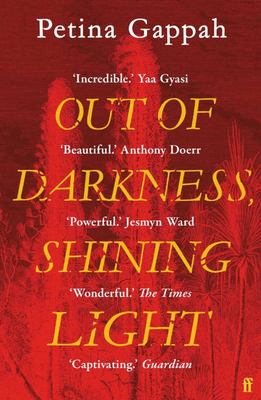 $19.99
AUD
Category: General
Prize-winning author Petina Gappah's tale of Dr Livingstone's epic journey through nineteenth-century Africa is'incredible' (Yaa Gyasi), 'powerful' (Jesmyn Ward), and 'beautiful' (Anthony Doerr).
$32.99
AUD
Category: General
In this blinding debut, Robert Jones Jr. blends the lyricism of Toni Morrison with the vivid prose of Zora Neale Hurston to characterise the forceful, enduring bond of love, and what happens when brutality threatens the purest form of serenity. The Halifax plantation is known as Empty by the slaves who work it under the pitiless gaze of its overseers and its owner, Massa Paul. Two young enslaved men, Samuel and Isaiah dwell among the animals they keep in the barn, helping out in the fields when their day is done. But the barn is their haven, a space of radiance and love - away from the blistering sun and the cruelty of the toubabs - where they can be alone together. But, Amos - a fellow slave - has begun to direct suspicion towards the two men and their refusal to bend. Their flickering glances, unspoken words and wilful intention, revealing a truth that threatens to rock the stability of the plantation. And preaching the words of Massa Paul's gospel, he betrays them. The culminating pages of The Prophets summon a choral voice of those who have suffered in silence, with blistering humanity, as the day of reckoning arrives at the Halifax plantation. Love, in all its permutations, is the discovery at the heart of Robert Jones Jr's breathtaking debut, The Prophets.   ...Show more