To My Country
by Ben Lawson; Bruce Whatley (Illustrator)
$29.99
AUD
Category: General
On January 10, Ben touched the hearts of Australians with the reading of his poem To My Country in response to the Australian bushfires. This gorgeous 4 colour book combines Ben's heartfelt words with stunning illustrations by Bruce Whatley.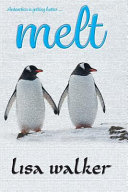 Melt
by Lisa Walker
$27.50
AUD
Category: General
Antarctica is getting hotter ...Summer Wright, hippie turned TV production assistant, organises her life down to the minute. And when her project-management-guru boyfriend, Adrian, proposes marriage - right on schedule - she will reach the peak of The Cone of Certainty. At least, that's the plan - until adventure-show queen Cougar Gale intervenes. Suddenly Summer is impersonating Cougar in Antarctica: learning glaciology and climate science on the fly, building a secret igloo, improvising scripts based on Dynasty, and above all trying not to be revealed as an impostor.Summer finds it particularly hard to fool climate scientist Lucas Nilsson, who is babysitting the production crew. But Lucas is more focused on Adrian's client Nathan Hornby - the science minister who thinks "climate science is crap" - and rumours of faked climate data.With Adrian unexpectedly in Antarctica too, can Summer use her extreme project management skills to get Project Adrian back on track and make a success of "Cougar on Ice"? Was Lucas involved in the sudden disappearance of Minister Hornby during a blizzard? And what is The Krill Question anyway?Antarctica - it gives you perspective ... ...Show more
Fidelity
by Marco Missiroli
$32.99
AUD
Category: General
THE #1 INTERNATIONAL BESTSELLER' Missiroli cuts right through to the darkness of our inner lives' Roberto Saviano 'You'll feel like taking refuge in the pages of this book and never leaving its confines' La Stampa Carlo, a part-time professor of creative writing, and Margherita, an architect-turned-r eal estate-agent: a happily married couple in their mid-thirties, perfectly attuned to each other's restlessness. They are in love, but they also harbour desires that stray beyond the confines of their bedroom: Carlo longs for the quiet beauty of one of his students, Sofia; Margherita fantasises about the strong hands of her physiotherapist, Andrea. The dream of a new flat, suspended between the old cobbled streets of Milan and the modern skyline cutting the horizon, might just help Carlo and Margherita bring down the wall Sofia and Andrea have built between them. But it is love, with its unassuming power, which ultimately pulls them from the brink, aided by Margherita's mother Anna, the couple's anchor and lighthouse - a wise, proud seamstress hiding her own disappointments. But after eight years of repressed desires and the birth of a son, when the past resurfaces in the form of books sent anonymously, not even Anna might be strong enough to save them. Winner of the Premio Strega Giovani - Shortlisted for the Premio Strega ...Show more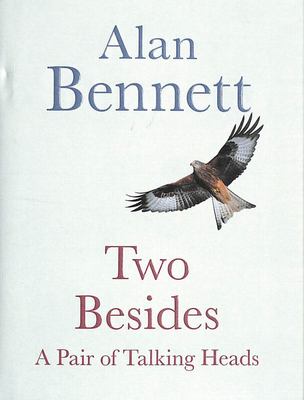 $19.99
AUD
Category: Poetry & Plays
Two brand new monologues in the Talking Heads series, published here for the first time.
$32.99
AUD
Category: General
Five women come together at a New Year's Eve's party after decades apart, in this thrilling story of desire, revenge and courage, based on a brave group of Australian and British WWII servicewomen. Burma, 1945. Bea, Plum, Bubbles, Joy and Lucy: five young women in search of adventure, attached to the F ourteenth Army, fighting a forgotten war in the jungle. Assigned to run a mobile canteen, navigating treacherous roads and dodging hostile gunfire, they become embroiled in life-threatening battles of their own. Battles that will haunt the women for the rest of their lives. Oxford, 1976. At the height of an impossibly hot English summer, a woman slips into a museum and steals several rare Japanese netsuke, including the famed fox-girl. Despite the offer of a considerable reward, these tiny, exquisitely detailed carvings are never seen again. London and Galway, 1999. On the eve of the new millennium, Olivia, assistant to an art dealer, meets Beatrix, an elderly widow who wishes to sell her late husband's collection of Japanese art. Concealing her own motives, Olivia travels with Beatrix to a New Year's Eve party, deep in the Irish countryside, where friendships will be tested as secrets kept for more than fifty years are spilled. Inspired by the heroic women who served in the 'forgotten war' in Burma, The Last Reunion is a heartbreaking love story and mystery by the international bestselling author of The Botanist's Daughter and The Silk House. It is also a tribute to the enduring power of female friendship. ...Show more
Ariadne
by Jennifer Saint
$32.99
AUD
Category: General
A mesmerising retelling of the ancient Greek myth of Theseus and the Minotaur. Perfect for fans of CIRCE, A SONG OF ACHILLES, and THE SILENCE OF THE GIRLS. As Princesses of Crete and daughters of the fearsome King Minos, Ariadne and her sister Phaedra grow up hearing the hoofbeats and bellows of the Mi notaur echo from the Labyrinth beneath the palace. The Minotaur - Minos's greatest shame and Ariadne's brother - demands blood every year. When Theseus, Prince of Athens, arrives in Crete as a sacrifice to the beast, Ariadne falls in love with him. But helping Theseus kill the monster means betraying her family and country, and Ariadne knows only too well that in a world ruled by mercurial gods - drawing their attention can cost you everything. In a world where women are nothing more than the pawns of powerful men, will Ariadne's decision to betray Crete for Theseus ensure her happy ending? Or will she find herself sacrificed for her lover's ambition? Ariadne gives a voice to the forgotten women of one of the most famous Greek myths, and speaks to their strength in the face of angry, petulant Gods. Beautifully written and completely immersive, this is an exceptional debut novel.   ...Show more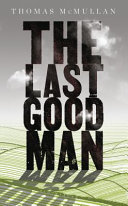 $29.99
AUD
Category: General
'An extraordinary and disquieting work of imagination, and as original as any novel I've read in recent memory' ROB DOYLE Duncan Peck has travelled alone to Dartmoor in search of his cousin. He has come from the city, where the fires are always burning. In his cousin's village, Peck finds a place with tea rooms and barley fields, a church and a schoolhouse. Out here, the people live an honest life - and if there's any trouble, they have a way to settle it. They sit in the shadow of a vast wall, inscribed with strange messages. Anyone can write on the wall, anonymously, about their neighbours, about any wrongdoing that might hurt the community. Then comes the reckoning. The stranger from the city causes a stir. He has not been there long before the village wakes up to the most unspeakable accusation; sentences daubed on the wall that will detonate the darkest of secrets. A troubling, uncanny book about fear and atonement, responsibility and justice, and the violence of writing in public spaces, The Last Good Man dares to ask: what hope can we place in words once extinction is in the air?   ...Show more
Mayflies
by Andrew O'Hagan
$29.99
AUD
Category: General
An unforgettable coming-of-age novel that becomes a profound meditation on life, death, and lifelong friendship. Everyone has a Tully Dawson: the friend who defines your life. In the summer of 1986, in a small Scottish town, James and Tully ignite a brilliant friendship based on music, films and the reb el spirit. With school over and the locked world of their fathers before them, they rush towards the climax of their youth: a magical weekend in Manchester, the epicentre of everything that inspires them in working-class Britain. There, against the greatest soundtrack ever recorded, a vow is made: to go at life differently. Thirty years on, half a life away, the phone rings. Tully has news - news that forces the life-long friends to confront their own mortality head-on. What follows is an incredibly moving examination of the responsibilities and obligations we have to those we love. Mayflies is at once a finely-tuned drama about the delicacy and impermanence of human connection and an urgent inquiry into some of the most important questions of all: Who are we? What do we owe to our friends? And what does it mean to love another person amidst tragedy? ...Show more
$32.99
AUD
Category: General | Reading Level: near fine
The highly anticipated new novel by the bestselling author of Jasper Jones. 'Find out who you are, and live that life.' Late in the night, fourteen-year-old Sam Watson steps onto a quiet overpass, climbs over the rail and looks down at the road far below. At the other end of the same bridge, an old man, Vic, smokes his last cigarette. The two see each other across the void. A fateful connection is made, and an unlikely friendship blooms. Slowly, we learn what led Sam and Vic to the bridge that night. Bonded by their suffering, each privately commits to the impossible task of saving the other. Honeybee is a heartbreaking, life-affirming novel that throws us headlong into a world of petty thefts, extortion plots, botched bank robberies, daring dog rescues and one spectacular drag show. At the heart of Honeybee is Sam: a solitary, resilient young person battling to navigate the world as their true self; ensnared by loyalty to a troubled mother, scarred by the volatility of a domineering stepfather, and confounded by the kindness of new alliances. Honeybee is a tender, profoundly moving novel, brimming with vivid characters and luminous words. It's about two lives forever changed by a chance encounter - one offering hope, the other redemption. It's about when to persevere, and when to be merciful, as Sam learns when to let go, and when to hold on. ...Show more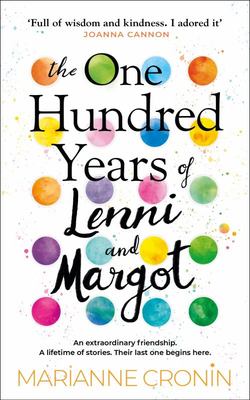 $32.99
AUD
Category: General
An extraordinary friendship. A lifetime of stories. Their last one begins here. 'Full of wisdom and kindness. It is just the kind of book I adore' JOANNA CANNON 'Touching and honest and funny. I completely and wholeheartedly fell for Lenni and Margot' NINA POTTELL Life is short - no one knows that bet ter than seventeen year-old Lenni Petterssen. On the Terminal Ward, the nurses are offering their condolences already, but Lenni still has plenty of living to do. When she meets 83-year-old Margot Macrae, a fellow patient offering new friendship and enviable artistic skills, Lenni's life begins to soar in ways she'd never imagined. As their bond deepens, a world of stories opens up: of wartime love and loss, of misunderstanding and reconciliation, of courage, kindness and joy. Stories that have led Lenni and Margot to the end of their days. Fiercely alive, disarmingly funny, and brimming with tenderness, The One Hundred Years of Lenni and Margot unwraps the extraordinary gift of life even when it is about to be taken away, and revels in our infinite capacity for friendship and love when we need it most. 'Emotional, involving, witty and sad. All my favourite things. Everyone is going to love LENNI AND MARGOT' JILL MANSELL ...Show more
$32.99
AUD
Category: General
In this blinding debut, Robert Jones Jr. blends the lyricism of Toni Morrison with the vivid prose of Zora Neale Hurston to characterise the forceful, enduring bond of love, and what happens when brutality threatens the purest form of serenity. The Halifax plantation is known as Empty by the slaves who work it under the pitiless gaze of its overseers and its owner, Massa Paul. Two young enslaved men, Samuel and Isaiah dwell among the animals they keep in the barn, helping out in the fields when their day is done. But the barn is their haven, a space of radiance and love - away from the blistering sun and the cruelty of the toubabs - where they can be alone together. But, Amos - a fellow slave - has begun to direct suspicion towards the two men and their refusal to bend. Their flickering glances, unspoken words and wilful intention, revealing a truth that threatens to rock the stability of the plantation. And preaching the words of Massa Paul's gospel, he betrays them. The culminating pages of The Prophets summon a choral voice of those who have suffered in silence, with blistering humanity, as the day of reckoning arrives at the Halifax plantation. Love, in all its permutations, is the discovery at the heart of Robert Jones Jr's breathtaking debut, The Prophets.   ...Show more
$39.99
AUD
Category: Short Stories
A mind-bending new collection of short stories from the internationally acclaimed, Haruki Murakami. The eight stories in this new book are all told in the first person by a classic Murakami narrator. From memories of youth, meditations on music, and an ardent love of baseball, to dreamlike scenarios an d invented jazz albums, together these stories challenge the boundaries between our minds and the exterior world. Occasionally, a narrator may or may not be Murakami himself. Is it memoir or fiction? The reader decides. Philosophical and mysterious, the stories in First Person Singular all touch beautifully on love and solitude, childhood and memory. . . all with a signature Murakami twist.   ...Show more