$12.99
AUD
Category: Classics | Series: Popular Penguins Ser.
The apology and confession of a minor mid-19th-century Russian official, Notes from Underground is a half-desperate, half-mocking political critique and a powerful, at times absurdly comical, account of man?s breakaway from society and descent 'underground?.
Brave New World
by Aldous Huxley; Margaret Atwood (Introduction by)
$14.99
AUD
Category: Classics
Brave New World is a novel written in 1931 by Aldous Huxley and published in 1932. Set in London of AD 2540 (632 A.F. - "After Ford" - in the book), the novel anticipates developments in reproductive technology, sleep-learning, psychological manipulation, and operant conditioning that combine to profoun dly change society. ...Show more
$24.99
AUD
Category: Classics
Volume 9 of The Complete Works of George Orwell 'It was a bright cold day in April and the clocks were striking thirteen.' This is the opening sentence of the most influential novel of the century, in English or in any of the sixty or more languages which boast a translation. Nineteen Eighty-Four has b een described as chilling, absorbing, satirical, momentous, prophetic and terrifying. It is all these things, and more. Not only does the novel have a ferocious impact, it has also made an irreplaceable contribution to the language - Big Brother, Newspeak, Thought Police, Unperson and Doublethink are just a few words it introduced. Originally entitled 'The Last Man in Europe', Nineteen Eighty-Four also proved to be Orwell's last book, the physical effort of typing up the final draft leading to his eventual collapse from TB that had dogged him since before the outbreak of the Second World War. He lived long enough to see it become an immediate bestseller on both sides of the Atlantic on publication in June 1949. For this edition the text had been meticulously edited according to Orwell's wishes, including the re-instatement of Winston Smith's controversial acceptance of the equation '2+2=5'. ...Show more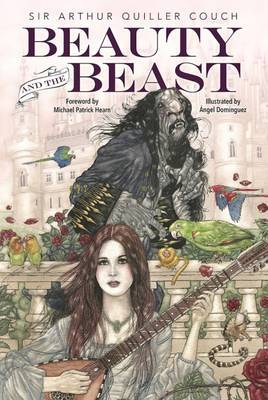 $19.99
AUD
Category: Classics
Originally written in 1740, Beauty and the Beast has been reimagined into countless theatrical, print, and film adaptations over the course of two and a half centuries. Its popularity has only grown since its initial publication. The basis for the 2017 film adaptation, this classic fairytale has proven to still appeal to modern-day story-lovers and readers alike. The narrative follows young Beauty, who is forced to live with a beast in an enchanted castle after her father attempts to pick the Beast's most precious rose and pleads for his life in exchange for one his daughters. After being spoiled by servants and lavish gifts from Beast, Beauty eventually grows homesick. She negotiates a deal with Beast to visit home, but only if she agrees to return in exactly one week. Once she arrives at her father's home, she considers staying, but soon after looking in her enchanted mirror and seeing Beast heart-broken and half alive in her absence, she realizes that her loyalty and love lie elsewhere--back at the castle. Featuring brand-new, full-color illustrations throughout by renowned artist Angel Dominguez as well as a foreword by literary scholar Michael Patrick Hearn, this classic tale of how love can soften even the most monstrous of beasts will come to life. ...Show more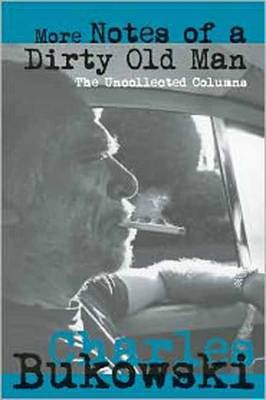 $28.99
AUD
$33.99
(14% off)
Category: Classics
The sequel to his famous book, "More Notes of a Dirty Old Man" reprints rare Bukowski columns unseen in decades.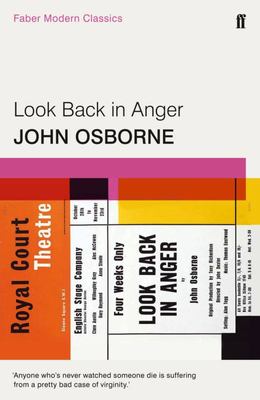 $12.99
AUD
Category: Classics
Look Back in Anger transformed the face of British theatre; legend has it that audiences gasped at the sight of an ironing board on a London stage. John Osborne's play launched the 'angry young men' movement, writers from working or middle class background who had become disillusioned with British socie ty, were sick of contemporary theatre's escapism, and wanted their work to reflect life as they knew it. The play tells the story of a love triangle between Jimmy, an intelligent and educated man of working class background, his upper-middle-class wife Alison, and her superior and disdainful best-friend Helena. Jimmy hates his wife's background, almost as much as he hates himself. Dark and savage, Look Back in Anger makes readers and audiences re-examine what was once called 'the good life'. ...Show more
$12.95
AUD
Category: Classics | Series: Text Classics
The wind from Siberia as announced by the BBC came down Bayswater Road from the direction of Marble Arch...Searing skin, and petrifying metal and wood, it took possession of London and this early day of the new year. Gently, somehow sympathetically, with a secret sort of throb, my ears ached against it, but rather more drearily and with a sense of injustice my eyes watered as I narrowed them at the steely dark sky and swirling smoke. The centre of the universe! The brilliance of the winter season! Twenty-five-year-old Clemency James has moved from Sydney to a chilly bedsit on the other side of the world. During the day she studies for the bar by correspondence; in the evenings she gives French lessons to earn a meagre wage. When she meets Christian, a charismatic would-be actor, she can see he's trouble - not least because he's involved with an older woman who has children. She is drawn to him nonetheless: drawn into his world of unpayable debts and wild promises. First published in 1960, The Catherine Wheel is Elizabeth Harrower's third novel and the only one of her books not set in Australia. In it she turns her unflinching gaze on the grim realities of 1950s London, and the madness that can infect couples. 'I love The Watch Tower, but I love The Catherine Wheel more. Like all the Harrower books, with their psychological mysteries, their droll humour, their brilliant language and ear for voices, The Catherine Wheel takes your hand from the first page and beckons you in.' Ramona Koval ...Show more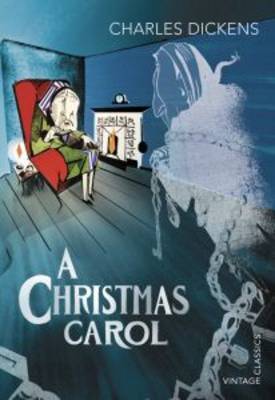 $12.99
AUD
Category: Classics
'Bah! Humbug!' Mr Scrooge is a squeezing, wrenching, grasping, scraping, clutching, miserable old man. Nobody stops him in the street to say a cheery hello; nobody would dare ask him for a favour. And I hope you'd never be so foolish as to wish him a 'Merry Christmas'! Scrooge doesn't believe in Christm as, charity, kindness - or ghosts. But one cold Christmas Eve, Scrooge receives some unusual visitors who show him just how very mistaken he's been... ...Show more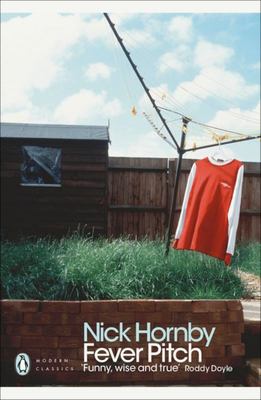 $22.99
AUD
Category: Classics | Series: Penguin Modern Classics Ser.
A brilliant memoir from the beloved, bestselling author of Funny Girl, High Fidelity and About A Boy.   In America, it is soccer. But in Great Britain, it is the real football. No pads, no prayers, no prisoners. And that's before the players even take the field.   Nick Hornby has been a football fa n since the moment he was conceived. Call it predestiny. Or call it preschool. Fever Pitch is his tribute to a lifelong obsession. Part autobiography, part comedy, part incisive analysis of insanity, Hornby's award-winning memoir captures the fever pitch of fandom--its agony and ecstasy, its community, its defining role in thousands of young men's coming-of-age stories. Fever Pitch is one for the home team. But above all, it is one for everyone who knows what it really means to have a losing season. ...Show more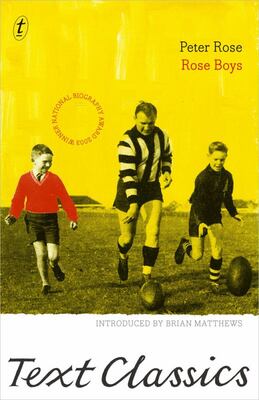 $12.95
AUD
Category: Classics | Series: Text Classics
What exactly is the message of Robert Rose? One year after his death, twenty-six years after just another of our crashes, knowing the effect it had on his family and friends, and thousands of others who hardly knew him, I want to go back there, I want to examine my brother's life and reanimate him... ...Show more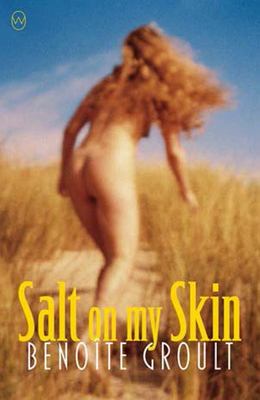 Salt on My Skin
by Benoîte Groult; Mo Teitelbaum (Translator); Fay Weldon (Foreword by)
$24.99
AUD
Category: Classics
Salt on My Skin is widely regarded as Groult's most pioneering, best-loved book. This highly-charged novel follows the passionate relationship between mismatched lovers: a Parisian intellectual and a Breton fisherman, brought together by lust. Through love-letters and exotic encounters around the world , their life-long affair evolves--liberating them from the restrictions and disappointments dealt by real life. Set in France in the 1960s, it explores the touching dynamics of the couple's relationship, and whether their raw desire for each other can overcome the wide social divide that separates them. The narrative examines the difficulties of writing frankly about sex and explores the protagonist's conflict between fulfilling her cerebral and sexual needs. Is she dominant, or subservient? ...Show more