$32.99
AUD
Category: Science Fiction / Fantasy
FROM THE #1 BESTSELLING AUTHOR OF WORLD WAR Z ______________________________________ As the ash and chaos from Mount Rainier's eruption swirled and finally settled, the story of the Greenloop massacre has passed unnoticed, unexamined . . . until now. But the journals of resident Kate Holland, recovered from the town's bloody wreckage, capture a tale too harrowing - and too earth-shattering in its implications - to be forgotten. In these pages, Max Brooks brings Kate's extraordinary account to light for the first time, faithfully reproducing her words alongside his own extensive investigations into the massacre and the beasts behind it, once thought legendary but now known to be terrifyingly real. Kate's is a tale of unexpected strength and resilience, of humanity's defiance in the face of a terrible predator's gaze, and inevitably, of savagery and death. Yet it is also far more than that. Because if what Kate Holland saw in those days is real, then we must accept the impossible. We must accept that the creature known as Bigfoot walks among us - and that it is a beast of terrible strength and ferocity. Part survival narrative, part bloody horror tale, part scientific journey into the boundaries between truth and fiction, this is a Bigfoot story as only Max Brooks could chronicle it - and like none you've ever read before. ______________________________________ 'Devolution is one of the greatest horror novels I've ever read. The characters soar, the ideas sing, and it's all going to scare the living daylights out of you.' Blake Crouch, author of Dark Matter and Recursion 'Devolution is spell binding. It is a horror story about how anyone, especially those who think they are above it, can slowly devolve into primal, instinctual behaviour. I was gripped from the first page to the last!'Les Stroud, creator of Survivorman   ...Show more
$32.99
AUD
Category: Science Fiction / Fantasy
A lone astronaut must save the earth from disaster in this incredible new science-based thriller from the Sunday Times bestselling author of The Martian. AVAILABLE FOR PRE-ORDER NOW: from the bestselling author of THE MARTIAN 'If you like a lot of science in your science fiction, Andy Weir is the wr iter for you. . . This one has everything fans of old school SF (like me) love.' GEORGE R.R. MARTIN 'Brilliantly funny and enjoyable. One of the most plausible science fiction books I've ever read' TIM PEAKE, astronaut 'Weir's finest work to date. . . This is the one book I read last year that I am certain I can recommend to anyone, no matter who, and know they'll love it.' BRANDON SANDERSON________________________________________A lone astronaut.An impossible mission.An ally he never imagined. Ryland Grace is the sole survivor on a desperate, last-chance mission - and if he fails, humanity and the earth itself will perish. Except that right now, he doesn't know that. He can't even remember his own name, let alone the nature of his assignment or how to complete it. All he knows is that he's been asleep for a very, very long time. And he's just been awakened to find himself millions of miles from home, with nothing but two corpses for company. His crewmates dead, his memories fuzzily returning, Ryland realizes that an impossible task now confronts him. Hurtling through space on this tiny ship, it's up to him to puzzle out an impossible scientific mystery-and conquer an extinction-level threat to our species. And with the clock ticking down and the nearest human being light-years away, he's got to do it all alone. Or does he? An irresistible interstellar adventure as only Andy Weir could imagine it, Project Hail Mary is a tale of discovery, speculation, and survival to rival The Martian -- while taking us to places it never dreamed of going.________________________________________'One of the most original, compelling, and fun voyages I've ever taken.' ERNEST CLINE, author of Ready Player One and Ready Player Two 'Undisputedly the best book I've read in a very, very long time. Mark my words: Project Hail Mary is destined to become a classic.' BLAKE CROUCH 'An unforgettable story of survival and the power of friendship - nothing short of a science-fiction masterwork.' KIRKUS REVIEWS 'A suspenseful portrait of human ingenuity and resilience [that] builds to an unexpectedly moving ending. A winner.' PUBLISHERS WEEKLY 'Weir returns with gusto . . . his writing flows naturally, and his characters and dialogue crackle with energy. With this novel, he takes his place as a genuine star in the mainstream SF world.' BOOKLIST ...Show more
$22.99
AUD
Category: Science Fiction / Fantasy | Series: S. F. Masterworks Ser.
A literary masterpiece from one of the great writers of our time: 'Ursula Le Guin is a chemist of the heart' David Mitchell 'Love doesn't just sit there, like a stone, it has to be made, like bread; remade all the time, made new' Two people, until recently strangers, find themselves on a long, tortuou s and dangerous journey across the ice. One is an outcast, forced to leave his beloved homeland; the other is fleeing from a different kind of persecution. What they have in common is curiosity, about others and themselves, and an almost unshakeable belief that the world can be a better place. As they journey for over 800 miles, across the harshest, most inhospitable landscape, they discover the true meaning of friendship, and of love. ...Show more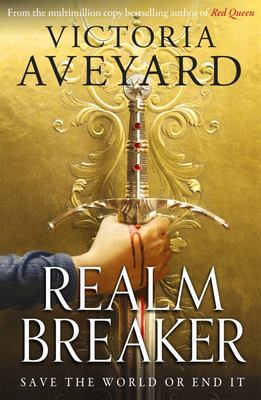 $22.99
AUD
Category: Science Fiction / Fantasy
Irresistibly action-packed and full of lethal surprises, this stunning new fantasy series from Victoria Aveyard, #1 New York Times bestselling author of the Red Queen series, begins where hope is lost and asks: When the heroes have fallen, who will take up the sword? A strange darkness grows in Allward. Even Corayne an-Amarat can feel it, tucked away in her small town at the edge of the sea. She soon discovers the truth: She is the last of an ancient lineage--and the last hope to save the world from destruction. But she won't be alone. Even as darkness falls, she is joined by a band of unlikely companions: A squire, forced to choose between home and honor. An immortal, avenging a broken promise. An assassin, exiled and bloodthirsty. An ancient sorceress, whose riddles hide an eerie foresight. A forger with a secret past. A bounty hunter with a score to settle. Together they stand against a vicious opponent, invincible and determined to burn all kingdoms to ash, and an army unlike anything the realm has ever witnessed.   ...Show more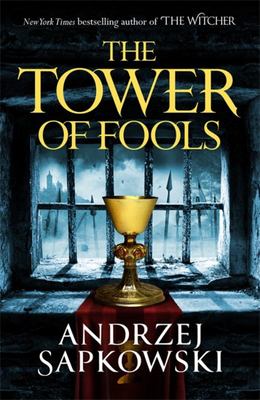 $32.99
AUD
Category: Science Fiction / Fantasy
From the New York Times bestselling author of the legendary Witcher series--the books that inspired the Netflix show and the hit video games--comes the first in an epic new trilogy.   Reinmar of Bielawa, sometimes known as Reynevan, is a doctor, a magician and, according to some, a charlatan. And when a thoughtless indiscretion finds him caught in the crosshairs of powerful noble family, he is forced to flee his home.   But once he passes beyond the city borders, he finds that there are dangers ahead as well as behind. Strange mystical forces are gathering in the shadows. And pursued not only by the affronted Stercza brothers, bent on vengeance, but also by the Holy Inquisition, Reynevan finds himself in the Narrenturm, the Tower of Fools.   The Tower is an asylum for the mad, or for those who dare to think differently and challenge the prevailing order. And escaping the Tower, avoiding the conflict around him, and keeping his own sanity might prove a greater challenge than Reynevan ever imagined.     ...Show more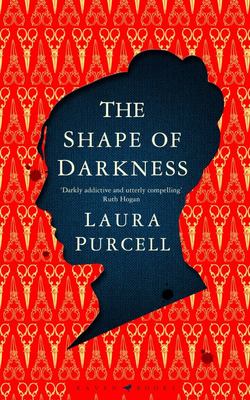 $29.99
AUD
Category: Science Fiction / Fantasy
Wicked deeds require the cover of darkness... A struggling silhouette artist in Victorian Bath seeks out a renowned child spirit medium in order to speak to the dead - and to try and identify their killers - in this beguiling new tale from Laura Purcell.Silhouette artist Agnes is struggling to keep her business afloat. Still recovering from a serious illness herself, making enough money to support her elderly mother and her orphaned nephew Cedric has never been easy, but then one of her clients is murdered shortly after sitting for Agnes, and then another, and another... Desperately seeking an answer, Agnes approaches Pearl, a child spirit medium lodging in Bath with her older half-sister and her ailing father, hoping that if Pearl can make contact with those who died, they might reveal who killed them. But Agnes and Pearl quickly discover that instead they may have opened the door to something that they can never put back...What secrets lie hidden in the darkness? ...Show more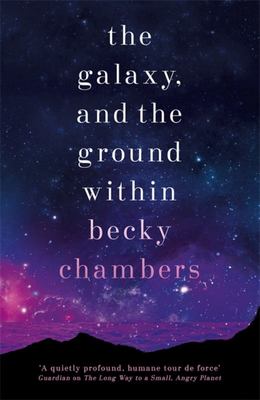 $32.99
AUD
Category: Science Fiction / Fantasy | Series: Wayfarers Ser.
Sunday Times bestselling author Becky Chambers returns to the Galactic Commons in the final installment in her award-winning and critically acclaimed Wayfarers series. With no water, no air, and no native life, the planet Gora is unremarkable. The only thing it has going for it is a chance proximity to more popular worlds, making it a decent stopover for ships traveling between the wormholes that keep the Galactic Commons connected. If deep space is a highway, Gora is just your average truck stop. One of the many establishments present is the Five-Hop One-Stop, a place where long-haul spacers can stretch their legs (if they have legs, that is), and pick up fuel, transit permits, and assorted supplies. The Five-Hop is run by an enterprising alien and her occasionally helpful child, who both work hard to provide a little piece of home to everyone passing through. When a freak technological failure halts traffic to and from Gora, three strangers are thrown together at the Five-Hop. Grounded, and with nothing to do but wait, the trio - an exiled artist with an appointment to keep, a cargo runner at a personal crossroads, and a mysterious individual doing her best to help those on the fringes - are compelled to confront where they've been, where they might go, and what they might be to each other. PRAISE FOR THE WAYFARERS 'Becky Chambers is a wonder, and I feel better for having her books in my life' JOHN CONNOLLY 'In a word, brilliant' ANDREW CALDECOTT 'A quietly profound, humane tour de force' GUARDIAN 'Chambers is simply an exceptional talent'TOR.COM 'Becky Chambers takes space opera in a whole new and unexpected direction' BEN AARONOVITCH ...Show more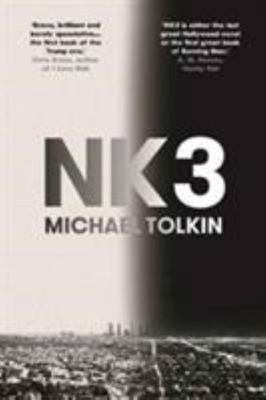 NK3
by Michael Tolkin (Author)
$29.99
AUD
Category: Science Fiction / Fantasy
With The Player and The Return of the Player, Michael Tolkin established himself as a master novelist of modern Hollywood. In his new novel, NK3, the HOLLYWOOD sign presides over a Los Angeles devastated by a weaponized microbe that has been accidentally spread around the globe, deleting human identity. In post-NK3 Los Angeles, a sixty-foot-tall fence surrounds the hills where the rich used to live, but the mansions have been taken over by those with the only power that matters: the power of memory.Inside the Fence, life for the new aristocracy, a society of the partially rehabilitated who call themselves the Verified, is a perpetual party. Outside the Fence, in downtown Los Angeles, the Verified use an invented mythology to keep control over the mindless Drifters, Shamblers and Bottle Bangers who serve the gift economy until no longer needed. The ruler, Chief, takes his guidance from gigantic effigies of a man and a woman in the heart of the Fence. They warn him of trouble to come, but who is the person to watch: the elusive Eckmann, holed up with the last functioning plane at LAX; Shannon Squier, the chisel-wielding pop superstar from the pre-NK3 world, pulled from the shambling masses; a treacherous member of Chief's inner circle; or Hopper, the uncommon Drifter compelled by an inner voice to search for a wife whose name and face he doesn't know? Each threatens to upset the delicate power balance in this fragile world. In deliciously dark prose, Tolkin winds a noose-like plot around this melee of despots, prophets and rebels as they struggle for command and survival in a town that still manages to exert a magnetic force, even as a ruined husk. ...Show more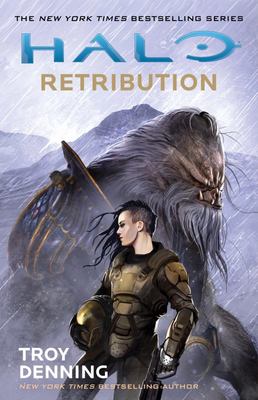 $16.99
AUD
Category: Science Fiction / Fantasy | Series: Halo
December 2553. Less than a year after the end of the Covenant War, a string of violent incidents threatens the tenuous peace in human-held space, culminating in the assassination of UNSC fleet admiral Graselyn Tuwa and the abduction of her family. It is a provocation so outrageous that the Office of Na val Intelligence must retaliate swiftly and ferociously-but only after its operatives identify her killer and rescue the hostages. ...Show more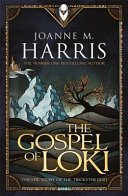 $22.99
AUD
Category: Science Fiction / Fantasy | Series: Runes Novels Ser.
"A surprise from the author of Chocolat," New York Times bestselling author Joanne M. Harris, "this pacy adult fantasy is narrated by Loki, the Norse god of fire and mischief" (Vogue). This novel is a brilliant first-person narrative of the rise and fall of the Norse gods--retold from the point of view of the world's ultimate trickster, Loki. A #1 bestseller in the UK, The Gospel of Loki tells the story of Loki's recruitment from the underworld of Chaos, his many exploits on behalf of his one-eyed master, Odin, through to his eventual betrayal of the gods and the fall of Asgard itself. Using her lifelong passion for the Norse myths, New York Times bestseller Joanne M. Harris has created a vibrant and powerful fantasy novel that the Sunday Sun recommends "to her long-standing audience with wit, style and obvious enjoyment;" The Sunday Times claims it "lively and fun;" and The Metro adds that "Harris has enormous fun with her antihero...this mythical bad boy should beguile fans of Neil Gaiman." ...Show more
$18.99
AUD
Category: Science Fiction / Fantasy
Internationally-bestselling, critically-acclaimed author Robin Hobb takes readers deep into the history behind the Farseer series in this exclusive, new novella. One of the darkest legends in the Realm of the Elderlings recounts the tale of the so-called Piebald Prince, a Witted pretender to the throne unseated by the actions of brave nobles so that the Farseer line could continue untainted. Now the truth behind the story is revealed through the account of Felicity, a low-born companion of the Princess Caution at Buckkeep. With Felicity by her side, Caution grows into a headstrong Queen-in-Waiting. But when Caution gives birth to a bastard son who shares the piebald markings of his father s horse, Felicity is the one who raises him. And as the prince comes to power, political intrigue sparks dangerous whispers about the Wit that will change the kingdom forever. Internationally-bestselling, critically-acclaimed author Robin Hobb takes readers deep into the history behind the Farseer series in this exclusive, new novella, 'The Willful Princess and the Piebald Prince.' In her trademark style, Hobb offers a revealing exploration of a family secret still reverberating generations later when assassin FitzChivalry Farseer comes onto the scene. Fans will not want to miss these tantalizing new insights into a much-beloved world and its unforgettable characters. ...Show more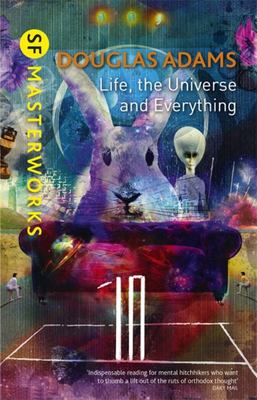 $35.00
AUD
Category: Science Fiction / Fantasy | Series: S. F. Masterworks Ser.
In Life, the Universe and Everything, the third title in Douglas Adams' blockbusting sci-fi comedy series, Arthur Dent finds himself enlisted to prevent a galactic war.Following a number of stunning catastrophes, which have involved him being alternately blown up and insulted in ever stranger regions of the Galaxy, Arthur Dent is surprised to find himself living in a cave on prehistoric Earth. However, just as he thinks that things cannot get possibly worse, they suddenly do. An eddy in the space-time continuum lands him, Ford Prefect, and their flying sofa in the middle of the cricket ground at Lord's, just two days before the world is due to be destroyed by the Vogons. Escaping the end of the world for a second time, Arthur, Ford, and their old friend Slartibartfast embark (reluctantly) on a mission to save the whole galaxy from fanatical robots. Not bad for a man in his dressing gown . . .With exclusive bonus material from the Douglas Adams archives, and an introduction by Simon Brett. ...Show more