$29.99
AUD
Category: Crime
A page-turning World War Two spy thriller, based on true events.   'The Imitator gripped me to the end: I devoured it … What a rare treat to find a novel that offers both white-knuckled suspense and evocative, beautiful prose. I loved it.' - Hannah Kent, author of Burial Rites and The Good People'We tr ade in secrets here, Evelyn. There's no shame in having a few of your own. Our only concern is for who might discover them.'Out of place at boarding school, scholarship girl Evelyn Varley realises that the only way for her to fit in is to be like everyone else. She hides her true self and what she really thinks behind the manners and attitudes of those around her. By the time she graduates from Oxford University in 1939, ambitious and brilliant Evelyn has perfected her performance.War is looming. Evelyn soon finds herself recruited to MI5, and the elite counterintelligence department of Bennett White, the enigmatic spy-runner. Recognising Evelyn's mercurial potential, White schools her in observation and subterfuge and assigns her the dangerous task of infiltrating an underground group of Nazi sympathisers working to form an alliance with Germany.But befriending people to betray them isn't easy, no matter how dark their intent. Evelyn is drawn deeper into a duplicity of her own making, where truth and lies intertwine, and her increasing distrust of everyone, including herself, begins to test her better judgement. When a close friend becomes dangerously ensnared in her mission, Evelyn's loyalty is pushed to breaking point, forcing her to make an impossible decision.A powerfully insightful and luminous portrait of courage and loyalty, and the sacrifices made in their name. ...Show more
$32.99
AUD
Category: Crime | Reading Level: very good
The edge-of-your-seat, heart-in-mouth new Jack Reacher thriller for 2020 - his 25th adventure.   Jack Reacher gets off the bus in a sleepy no-name town outside Nashville, Tennessee. He plans to grab a cup of coffee and move right along. Not going to happen. The town has been shut down by a cyber attack. At the centre of it all, whetherhe likes it or not, is Rusty Rutherford. He's an average IT guy, but he knows more than he thinks. As the bad guys move in on Rusty, Reacher moves in on them . . . And now Rusty knows he's protected, he's never going to leave the big man's side. Reacher might just have to stick around and find out what the hell's gone wrong . . . and then put it right, like only he can.   ...Show more
$29.99
AUD
Category: Crime
A gripping debut thriller based on the real-life experiences of a former French intelligence operative. Alec de Payns is an operative in the secretive Y Division of the DGSE, France's famed foreign intelligence service. He's the agent at the sharp end of clandestine missions, responsible for eliminatin g terror threats and disrupting illegal nuclear and biological weapons programs. The element the missions have in common is danger - danger to de Payns, to his team and to those who stand in his way. But increasingly it's not just the enemies of France that are being damaged by de Payns' actions. His marriage is under strain, and at the back of his mind lurks the fear that haunts every operative with a family - what if they come after my children? When a routine mission in Palermo to disrupt a terrorist organisation goes fatally wrong, Alec is forced to confront the possibility that they may have been betrayed by a fellow operative. And now he's been tasked to investigate a secretive biological weapons facility in Pakistan. Alec must find out how they're producing a weaponised bacteria capable of killing millions, and what they plan to do with it. But with a traitor in the ranks, it's not just Alec in the firing line. Soon he'll be forced to confront his worst fear - and the potential destruction of Paris itself. This is fiction, but based on the experiences of a real French spy. The knowledge and tradecraft that lie behind Jack Beaumont's taut plotting and brilliant eye for detail enliven every page, making The Frenchman all the more plausible, and all the more frightening. ...Show more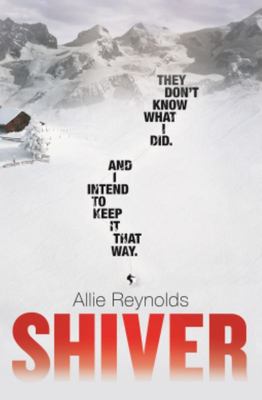 Shiver
by Allie Reynolds
$32.99
AUD
Category: Crime
They don't know what I did. And I intend to keep it that way. How far would you go to win? Hyper-competitive people, mind games and a dangerous natural environment combine to make the must-read thriller of the year. Fans of Lucy Foley and Lisa Jewell will be gripped by spectacular debut novel Shiver. When Milla is invited to a reunion in the French Alps resort that saw the peak of her snowboarding career, she drops everything to go. While she would rather forget the events of that winter, the invitation comes from Curtis, the one person she can't seem to let go. The five friends haven't seen each other for ten years, since the disappearance of the beautiful and enigmatic Saskia. But when an icebreaker game turns menacing, they realise they don't know who has really gathered them there and how far they will go to find the truth. In a deserted lodge high up a mountain, the secrets of the past are about to come to light. ...Show more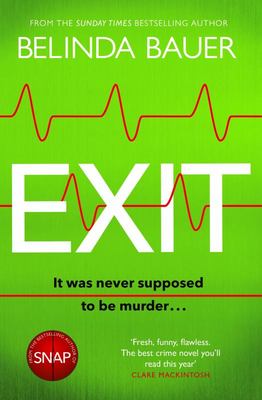 Exit
by Belinda Bauer
$32.99
AUD
Category: Crime
The sensational new crime novel from the bestselling author of SNAP IT WAS NEVER SUPPOSED TO BE MURDER . . . Pensioner Felix Pink is about to find out that it's never too late . . . for life to go horribly wrong. When Felix lets himself in to Number 3 Black Lane, he's there to perform an act of charit y: to keep a dying man company as he takes his final breath . . . But just fifteen minutes later Felix is on the run from the police - after making the biggest mistake of his life. Now his world is turned upside down as he must find out if he's really to blame, or if something much more sinister is at play. All while staying one shaky step ahead of the law.  'Fresh, funny, flawless: EXIT is a joy from start to finish.' Clare Mackintosh 'Belinda Bauer's fiction teems with life.' Daily Telegraph ...Show more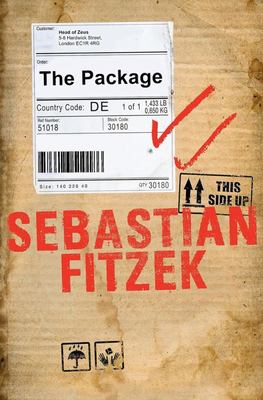 $29.99
AUD
Category: Crime
You live in a quiet neighbourhood. Anonymous. Safe. You know that he will never find you here. All you've done is taken in a parcel for a neighbour. You have no idea what you've let into your home.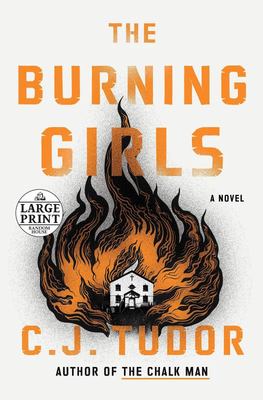 $32.99
AUD
Category: Crime
Chapel Croft seemed like the perfect village for Reverend Jack Brooks and his daughter to make a fresh start and find some peace. But peace is the last thing they find. Because someone appears determined to keep Chapel Croft's bleak history alive; leaving Jack sinister messages. Meanwhile, Jack's daught er is troubled by visions of burning girls that seem all too real. When Jack learns that these things might be connected, he is drawn to uncover the truth. But that can be hard in a village where everyone has secrets to protect . . .   ...Show more
$32.99
AUD
Category: Crime | Series: Clementine Jones Ser.
Looking out over an ebb tide from the back verandah was like watching God paint stripes... Disgraced former lawyer Clementine Jones is on the shores of paradise-Queensland's Great Sandy Straits-trying to outrun her past. Bored with her house-sitting gig, she becomes a reluctant recruit to the local envi ronmental group, campaigning to save an endangered turtle as developers close in. Then a body is found at the base of a quarry, and Clem's world is turned upside down. The police say suicide. Clem's convinced it was murder. She's also knows she's the only one interested in tracking down the killer. Well, the only one apart from her friend Torrens, ex-con and reformed standover man. And he's got his own fight on his hands. ...Show more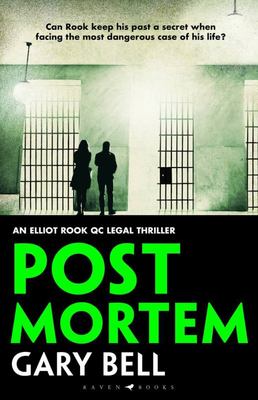 $29.99
AUD
Category: Crime
Can Rook keep his criminal past a secret when facing the most dangerous case of his life? Thirteen men have died in a London prison. Barrister Elliot Rook QC, who risks losing everything if his secret criminal past is revealed, must defend Charli Meadows, the vulnerable single mother accused of smugglin g the deadly tainted drugs inside. But just as Rook becomes suspicious of those closest to Charli, a note arrives at his flat o threatening violence if the trial is not called off. While Rook battles to defend Charli and protect himself, his young prot g Zara Barnes is fighting for her livelihood. In a few short weeks, only one tenancy at the legal chambers will be available to the ever-multiplying mass of pupils. Determined to make it hers, Zara takes on her biggest solo case yet. But will her gamble pay off? Praise for the Elliot Rook QC series- '(A) thriller I found hard to put down' - Observer 'Slick and wonderfully paced, I was hooked from the opening pages. One of the best legal thrillers I have read recently, it reminded me of early Grisham' - AMW Books Blog 'A brilliant read' - A. N. Wilson, Tablet   ...Show more
$19.99
AUD
Category: Crime
The third thrilling instalment in the award-winning Caleb Zelic series.
$32.99
AUD
Category: Crime | Reading Level: very good
The compelling new novel from Jane Harper, the New York Times bestselling author of The Dry. Kieran Elliott's life changed forever on the day a reckless mistake led to devastating consequences.The guilt that still haunts him resurfaces during a visit with his young family to the small coastal town he on ce called home. Kieran's parents are struggling in a community which is bound, for better or worse, to the sea, that is both a lifeline and a threat. Between them all is his absent brother, Finn. When a body is discovered on the beach, long-held secrets threaten to emerge. A sunken wreck, a missing girl, and questions that have never washed away... ...Show more
$32.99
AUD
Category: Crime
A novel of searing emotional truth, told with the relentless pull of a thriller, from the award-winning creator of Offspring. he Family Doctor is a compelling thriller - fast-paced, gripping and frightening. But is more than that because it is a story that draws desperately needed attention to domestic abuse in this country, to institutional indifference, to the devaluing of women's lives. The Family Doctor is a cry for change.' Sofie Laguna'Brilliant. So compelling on so many levels.' Chris Hammer, author of Scrublands'Debra Oswald is always deft at capturing the nuances of female friendship and romantic attraction, but this time she brings them to a pitch of pulse-racing intensity. Delving into the dark world of domestic violence and society's abject failure to protect those most vulnerable, she has produced a gripping thriller, brimming with heart and intellect.' Geraldine BrooksPaula is a dedicated suburban GP, who is devastated by the murder of a friend and her children by their estranged husband and father. Stacey and the children had been staying with her after fleeing his control, and Paula is haunted by the thought that she couldn't protect them when they most needed it. How had she missed the warning signs? How had she failed to keep them safe?Not long after, a patient with suspicious injuries brings her anxious young son into Paula's surgery. The woman admits that her husband hurts her, but she's terrified to leave for fear of escalating the violence, and defeated by the consistent failures of the law to help her.Can Paula go against everything she believes to make sure one woman is saved, one child spared? She isn't motivated by revenge. She's desperately trying to prevent a tragedy . . .A riveting, provocative novel about women's fury, traumatic grief, new love, deep friendship, and the preciousness of life, The Family Doctor asks the questions: Should you cling to faith in a flawed system, or take control the only way you can? Can a good person justify taking a life to save a life?'Mesmerising and heart-breaking. A perfect story for this moment in time.' Sarah Bailey, author of Where the Dead Go 'The Family Doctor brings urgent news, taking the reader into suburban battlegrounds kept private by the threat and actuality of violence. In crystal-clear prose, Debra Oswald unveils an all-too-believable world of love and loyalty stretched to the limit, with agonising consequences when the best people are forced to do the worst things. When is it justified to fight fire with fire? The moment you finish this novel you will want to find someone else who has read it and talk all night about the vital questions it raises.' Malcolm Knox ...Show more