$34.99
AUD
Category: Wine Beer Spirits
The history of Johnnie Walker, tracing its roots back to 1820, is also the history of Scotch whisky. But who was John Walker - the man who started the story? And how did his business grow from the shelves of a small grocery shop in Kilmarnock to become the world's No. 1 Scotch? A Long Stride tells the s tory of how John Walker and a succession of ingenious and progressive business leaders embraced their Scottish roots to walk confidently on an international stage. By doing things their own way, Johnnie Walker overturned the conventions of late Victorian and Edwardian Britain, survived two world wars, Prohibition and the Great Depression, coming back stronger each time, to become the first truly global whisky brand, revolutionising the world of advertising along the way. Ultimately the story is a testament to how an obsession with quality and a relentless drive to always move forward created a Scotch whisky loved in every corner of the world ...Show more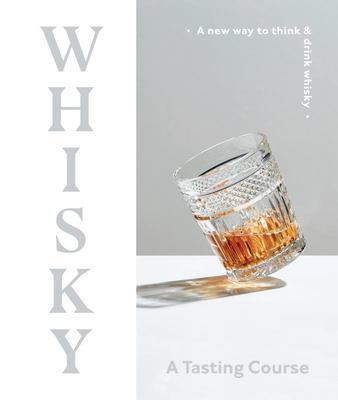 $34.99
AUD
Category: Wine Beer Spirits
Through a series of guided at-home tastings, you'll become familiar with the full spectrum of whisky aromas and flavours on offer - from the smoky tang of Islay peat to the sandalwood scent of Japanese oak. Find out how to engage all your senses to navigate the range of malts, grains and blended whiskie s and come to grips with different whisky styles. Take a tasting tour of the world's finest makers, including iconic Scottish distilleries and the small-scale artisan producers springing up all over the globe. And as you become more whisky-confident, you can break out of your whisky comfort zone. Do you love the honeyed sweetness of a Kentucky bourbon? If so, why not try a smooth malt that's been aged in ex-bourbon barrels? Or a creamy, oat-infused Irish craft whisky? A fact-packed know-how section helps you to read labels and make smart buys. Discover how to pour, store and serve whiskies and match them with foods. Learn to mix cocktails, from a classic whisky sour to your own signature creation. With 20 step-by-step whisky tastings, and brimming with clear infographics and jargon-busting advice, Whisky- A Tasting Coursehelps you taste your way to whisky wisdom. ...Show more
$32.99
AUD
Category: Wine Beer Spirits
The fiery burn of rebellion rum, a thirst-quenching gulp of ice-cold beer, the medicinal tang of restorative bitters... What did the drinks that shaped Australia first taste like? In search of answers, award-winning writer Max Allen takes us on a personal journey through Australia's colourful and comple x drinking history, glass in hand. We taste the fermented sap of the Tasmanian cider gum, enjoyed by Indigenous people long before European invasion, sip 'claret' and 'sherry' in the cool stone cellars of the country's oldest wineries, sample 150-year-old champagne rescued from a shipwreck and help brew an iconic 1960s Australian lager. Allen also shares recipes for historic cocktails to try at home (Blow My Skull, anyone?), introduces many of the characters from Australia's boozy history and offers a glimpse of how our drinking culture might evolve in the future. Whatever your pleasure, Intoxicating illuminates the undeniable place alcohol has in Australia's history. ...Show more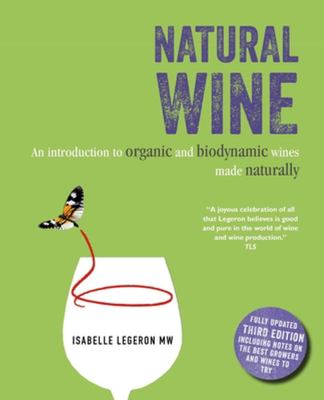 $45.00
AUD
Category: Wine Beer Spirits
Find out more about natural wine--made naturally from organically or biodynamically grown grapes--from leading authority Isabelle Legeron MW. Wine-making has become ever-more unnatural, from the use of blanket crop-spraying in vineyards, to the over-use of sulfites and additives in the cellar, but lucki ly there is another way, as Master of Wine Isabelle Legeron explains. Isabelle, who campaigns for natural wine around the world and runs the hugely successful RAW wine fairs in London, Berlin, New York, Los Angeles, Miami, and Montr�al, reveals why the finest, most authentic wines are those made naturally. While currently not regulated by an official definition, natural wines are made from sustainably farmed, organic (or biodynamic) grapes, with nothing removed or added during winemaking, bar at most a dash of sulfites. It is good old-fashioned grape juice fermented into wine - just as nature intended. If you care about what's in your glass, want to explore unique flavours, or are keen to support small-scale producers, then you need to know more about natural wine, and where to find it. The third edition of this consumer guide to natural wine has been fully updated, and explains the processes involved, introduces you to some of the growers, and suggests over 140 of the best wines for you to try. "A joyous celebration of all that Legeron believes is good and pure in the world of wine and wine production."�TLS ...Show more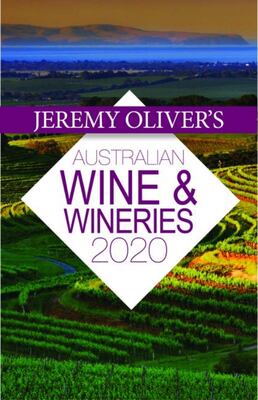 $29.99
AUD
Category: Wine Beer Spirits
This expert guide takes out the mystery and adds some fun into ensuring you know exactly which Australian wines to look for this coming year. Jeremy Oliver, author of the bestselling Australian Wine Annual narrows his focus and selects the very best Australian wines: by variety, by region, and by occasi on – with his favourite choices for every budget and even a few tips for cellaring.Interweaving the hundreds of selections, Jeremy guides us through the wine-making process – further informing our choices – and ensures we know all we need to know about appreciating, handling and storing wine. He also guides us through his favourite cellars in every Australian wine-making region, making this book the ideal companion both at home and while travelling.The book is rounded out with Jeremy's annual awards for the best available Australia wines in several price brackets. ...Show more
$59.99
AUD
Category: Wine Beer Spirits | Series: World Atlas Of Ser.
As craft brewing continues to go from strength to strength across the world, World Atlas of Beer is the definitive and essential guide to beer. Understand the rich, multi-faceted traditions of Belgium, the Nordic legend that is Finnish Sahti, the relatively new phenomenon of the New England hazy IPA, an d why Australia's lower-strength beers are one of its great successes. With thousands of breweries now operating around the globe, and more opening every day, this is the expert guide to what is really worth drinking. Country by country the book considers a vast range of beer techniques, styles and traditions. Detailed maps describe crucial trends in major territories and features such as matching beer with food and how to pour different kinds of beer complete the picture. Now in a fully updated third edition, this book is the perfect companion to help you explore the best beers the world has to offer. Praise for the second edition of World Atlas of Beer: 'Written with authority and wit... the perfect guide to the rapidly changing beer scene' - the Guardian ...Show more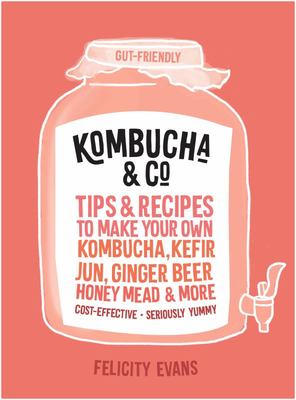 $29.99
AUD
Category: Wine Beer Spirits
A new edition for the kombucha-crazed culture we're now in of the book previously known as Probiotic Drinks at Home  
$12.99
AUD
Category: Wine Beer Spirits | Series: The\Little Book Of... Ser.
"Ginspiration' to keep you shaken and stirred. Gin may be the national spirit of Britain, but it is now a drink that belongs to the world. It's gone 'ginternational', if you will. Within the last decade or so gin consumption has exploded, becoming the most popular alcoholic refreshment in the world, ove rtaking whisky and vodka. Following the rules dictated by supply and demand, The Little Book of Gin is here to toast gin's extraordinary 'ginaissance' in the 21st century and to celebrate everyone's tipple of choice through wit and wisdom, facts and stats in a single serving-sized compendium. Filled to the rim with history, how to's, what for's, drinking games, cocktail recipes and serving suggestions as well as a whole host of 'gintellectual' curiosites, The Little Book of Gin is 'ginfinite' in its revelry. ""The gin and tonic has saved more Englishmen's lives, and minds, than all the doctors in the Empire"" Winston Churchill - During WWII, British naval officers received a daily ration of gin Gin takes its name from the Dutch word for juniper, genever. (It was the Dutch who invented gin, not the English) Gin is the national spirit of Britain. It comes as no surprise then that gin has been having a ""ginaissance"", in the last decade, with more bottles of the gin being sold than ever before."   ...Show more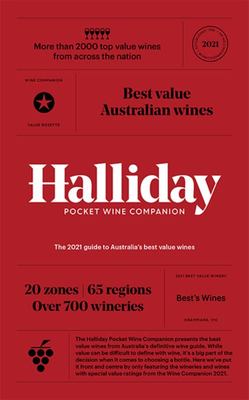 $22.99
AUD
Category: Wine Beer Spirits
A compact and easy-to-navigate newcomer to the Halliday Wine stable, the Halliday Pocket Wine Companion distils key elements of the annual guide, curating a best of the best both by value and ratings across the country's key wine regions. While value can be difficult to define with wine, it's a big par t of the decision when it comes to choosing a bottle. Here we've put it front and centre by only featuring the wineries and wines with special value ratings from the Wine Companion 2021. James Halliday is recognised as Australia's most respected wine critic, and his annual guide is considered the industry benchmark for Australian wine. The Halliday Pocket Wine Companion gives wine lovers access to his insights in a small package that is easy to read, use and carry. It includes tasting notes, ratings and advice on best-by drinking. Just as with the full guide, it is a compelling proposition for self and gift purchasers.   ...Show more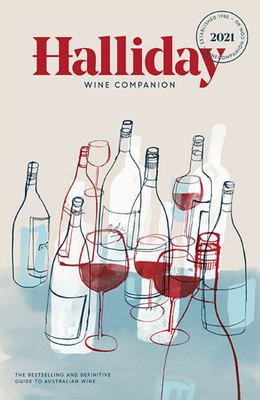 $39.99
AUD
Category: Wine Beer Spirits
The annual bible for lovers of Australian wine, detailing the best wineries and vintages of the key regions.   For over thirty years James Halliday has been Australia's most respected wine critic, and his Halliday Wine Companion is recognized as the industry benchmark for Australian wine. A best-selling annual, the Halliday Wine Companion is the go-to guide for wine ratings, regions, best varietals, winery reviews and a curated selection of the best wines in Australia. The 2021 edition has been completely revised to bring readers up-to-the-minute information.   In his inimitable style, Halliday shares his extensive knowledge of wine through detailed tasting notes with points, price, value symbol and advice on best-by drinking, as well as each wine's closure and alcohol content. He provides information about wineries and winemakers, including vineyard sizes, opening times and contact details. The perfect self-purchase or gift for the wine lover in your life.   ...Show more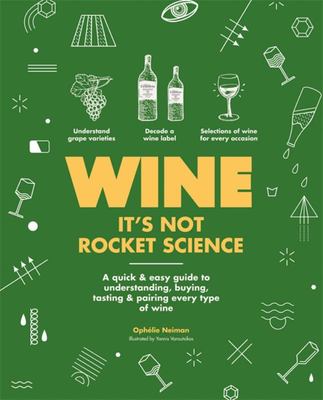 $29.99
AUD
Category: Wine Beer Spirits
Rocket science is complicated, wine doesn't have to be. With information presented in an easy, illustrated style, and bursting with fool-proof and reliable advice, Wine: It's Not Rocket Science is the guide that answers the sentence: I wish I knew more about wine. From how grapes are grown, harvested an d turned into wine, to judging the colour, aroma and taste of the world's most popular varietals, to understanding terroir and feeling confident serving and ordering wine at any occasion, this book explains it all in the simplest way possible. Every page, every piece of information, and every detail is illustrated in charming and informative colour drawings and infographics. ...Show more

$24.99
AUD
Category: Wine Beer Spirits
Spark friendships and conversations at any gathering with fifty creative punches. There is a punch for every occasion where people gather--from rowdy parties to refined celebrations--and drinks gurus Shaun Byrne and Nick Tesar are on a mission to share the love.   Designed to infuse color and convers ation into your next gathering, Punch offers up fifty delicious and unexpected recipes that take inspiration from flavors and festivities around the globe. Travel via your tastebuds from the South Pole, with a hot pi a colada in hand, to Rio for a Carnival-inspired slushie punch, before toasting to good fortune in China.   With low and no-alcohol punches and recipes that are easily scaled, Punch has something for you and all your friends--long-time or soon-to-be-made. ...Show more