$35.00
AUD
Category: Diet & Nutrition
Companion to the No. 1 bestselling 8-Week Blood Sugar Diet 150 simple, delicious meals to help you lose weight fast and keep your blood sugar levels in check Includes 8 weeks of calorie-counted meal plans Dr Michael Mosley's No. 1 bestselling 8-Week Blood Sugar Diet revealed a game-changing approach to weight loss that not only lowers blood sugar levels, but can also reverse and prevent type 2 diabetes. In this eagerly awaited companion cookbook, Dr Clare Bailey, GP and wife of Michael Mosley, has teamed up with renowned nutritionist Dr Sarah Schenker to create simple, delicious, low-calorie, low-carb recipes, all expertly balanced and easy to make. With a foreword from Dr Michael Mosley, this comprehensive collection of menu ideas ranges from quick breakfasts to deliciously satisfying dinners and follow the Mediterranean style of eating now proven to revolutionise your health. Whether you are embarking on the full 8-week diet plan to reverse your diabetes or simply looking to keep your blood sugar levels in check, this book will help you lose weight and change the way you eat forever. Average weight loss: 14kg in 8 weeks. 'I feel amazing.I have been given another chance at life.' Cassie, 28, former diabetic Visit www.thebloodsugardiet.com ...Show more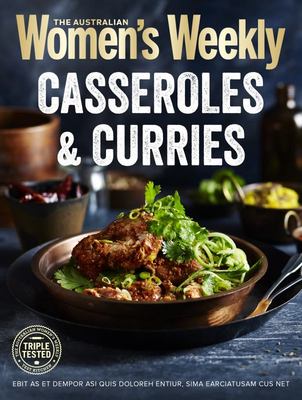 $39.95
AUD
Category: FOOD
This bumper book includes over 200 recipes with do-ahead tips to make preparation easy, hints on how to freeze any leftovers and even accompaniment suggestions, all aimed at making meal-time simple.
$29.99
AUD
Category: Wine Beer Spirits
Welcome to your tour of the wine-growing world! Wine has rolled its barrel from the shores of the Black Sea to the mountains of the Andes, following humans and their dreams. But just how did a Pyrenean grape variety end up in Uruguay? And by what means were grapevines able to reach Japan? This book goes back through time to retrace the grape's conquest of the world, stopping in each wine-making country, from the oldest (Georgia) to the most recent (Poland), to discover wines past and present, while looking to future producers in places such as Tahiti and Sweden. The atlas works on a spread-by-spread basis ...Show more
$75.00
AUD
Category: Cookbook Italian
A luxurious collection of the best recipes from the world's leading Italian cookbook - with all new photography and design. First published in 1950, Il Cucchiaio d'Argento, or its English-language offspring The Silver Spoon, is the ultimate compilation of traditional home-cooking Italian dishes. In thi s all-new luxurious book, The Silver Spoon Classic features 170 of the very best-of-the-best recipes from Italy's incredibly diverse regions. Carefully selected from Phaidon's Silver Spoon cookbooks, which have sold more than one million copies worldwide, this new collection features exquisite photography of the dishes, is replete with elegant double ribbons for easy reference, and a sumptuous design and package, which makes for an ideal gift or keepsake for the amateur and serious chef. With dishes for all tastes and seasons, The Silver Spoon Classic is the definitive guide to preparing the most important, authentic, and delicious Italian recipes. ...Show more
$49.99
AUD
Category: Cookbook general
The landmark cook book that all Donna Hay fans have been waiting for, this is ultimate collection of Donna's all time favourite classic recipes. This is Donna Hay's biggest and best cook book yet. For Isabella Beeton in 1861 it was Mrs Beeton's Book of Household Management, for Stephanie Alexander in 1 996 it was The Cook's Companion and for Maggie Beer in 2007 it was Maggie's Harvest. These books went onto become bestsellers, staples in every home; they were the one-stop recipe books that defined these authors' work and became essential everyday reference books for their time. Australia's leading cookbook author Donna Hay reveals her landmark book, The New Classics, a definitive collection of classic recipes for every modern cook from donna hay magazine. This is the ultimate Donna Hay cookbook, the book that has everything that you ever wanted to know how to cook. Absolutely up to the minute, it contains all our old family favourites as well as new delights, everything from beef and ale pies to dulce de leche, from mac n' cheese to macarons, it's exactly the food that we want to cook and eat NOW, all written in Donna's trademark simple, clear and easy way. A gorgeously rich and deluxe paperback, it features stunning photography and hundreds of mouthwatering recipes.   ...Show more
$34.99
AUD
Category: Wine Beer Spirits | Series: Lonely Planet Ser.
Following the success of Wine Trails, we now bring you 40 perfect weekends in Australia and New Zealand wine country, introducing vineyards in regions including the Clare Valley, Margaret River, Hawkes Bay, Tamar Valley and Marlborough, as well as celebrating secret gems off the beaten path. Wine Trail s - Australia & New Zealand is perfect for travel enthusiasts with a passion for wine. It includes detailed itineraries recommending the most interesting wineries and the best places to stay and where to eat in 40 wine regions near major cities. Winemakers offer personal insights into what wines to taste and why they're special, and help you understand a place, its people and their traditions through the wine that's made there. Entries are accompanied by gorgeous photos, maps and in-the-know authors. About Lonely Planet: Lonely Planet is a leading travel media company and the world's number one travel guidebook brand, providing both inspiring and trustworthy information for every kind of traveller since 1973. Over the past four decades, we've printed over 145 million guidebooks and grown a dedicated, passionate global community of travellers. You'll also find our content online, on mobile, video and in 14 languages, 12 international magazines, armchair and lifestyle books, ebooks, and more. ...Show more
$24.99
AUD
Category: Cookbook Asian
A cookbook showcasing the delicious diversity of dhal in over 55 supremely comforting vegan and vegetarian recipes from Indian chef Nitisha Patel.   Dhal is the term used in India for dried split lentils, pulses, beans, and peas. It refers to both the ingredient as well as the final cooked dish. No lo nger mainly India's culinary secret, its reputation as a divine form of comfort food now traverses many cultures. With the ever-rising prevalence of plant-based diets, so the popularity of dhal has risen globally too. Lentils are highly nutritious, a good source of protein and great for digestive health. As a chef with Indian heritage (where most food is naturally vegan or veggie) creating delicious meat-free meals is something that comes naturally to author Nitisha Patel. In this book, Nitisha shares an astonishing array of variations on dhal--using different spices, herbs, and vegetables, in different formats and with different accompaniments. Whether thin and soupy, thick and saucy or dry and stir-fried, moulded into pakoras, burgers, dosa or even used in desserts. The chapters are divided into Toor Dhal, Masoor Dhal, Channa Dhal, Urad Dhal, Moong Dhal, Rajma Dhal, Chori Dhal, Mixed Dhal, and Sweet Dhal, with helpful tips on types of lentils, layering spices, batch cooking and more. ...Show more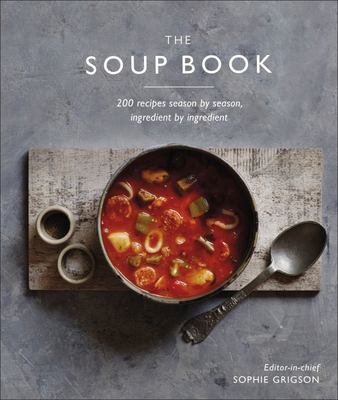 $39.99
AUD
Category: Cookbook general
Make the most of fresh produce all year round with more than 200 homemade soup recipes organised by season. The Soup Book is packed with plenty of nourishing recipes for every season. Try winter warmers such as parsnip and apple soup or French onion soup, enjoy a light summer lunch of chilled cucumber soup with dill, and make a hearty borscht or pumpkin soup in autumn. The recipes are organised first by season, and then by ingredient, so you can easily find the ideal soup to suit the fresh ingredients you have to hand. Featuring recipes from Raymond Blanc, Dan Barber, Alice Waters, and other supporters of The Soil Association, The Soup Book offers plenty of recipe ideas and inspiration to fill your bowl. Each recipe is accompanied by freezing times so that you can prepare your favourite recipes to enjoy later. This updated edition features brand-new and updated photography to accompany the book's refreshed design. Make hearty, wholesome, and healthy soups all year round with The Soup Book. ...Show more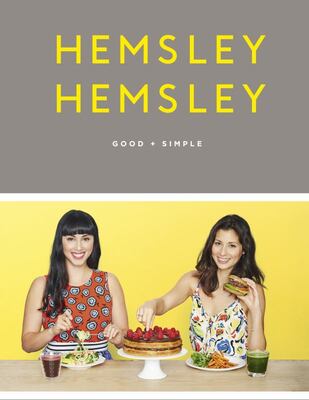 $55.00
AUD
Category: FOOD
GOOD FOOD, GOOD MOOD, GOOD DIGESTION, GOOD HEALTH! Good + Simple celebrates the pleasure of delicious food that is simple to make, a joy to share and just so happens to be good for you. Jasmine and Melissa Hemsley's principles of healthy home cooking built around gut health, whole foods and affordable i ngredients show how tasty and achievable eating well can be. The sisters have created 140 nutritious and exciting recipes - reworked classics, prepare ahead dishes, fast suppers with leftovers for packed lunches, energising breakfasts and snacks, satisfying breads, desserts and bakes. Infused with Jasmine and Melissa's love of cooking and eating, Good + Simple includes plenty of practical tips and down-to-earth advice to help you gain confidence in the kitchen, plan for the coming week and cook for you and your family with ease. Enjoy real food. Look and feel amazing every day. ...Show more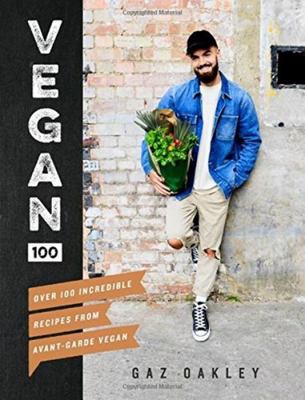 $29.99
AUD
Category: Cookbook general
Tempted to try your hand at vegan food but don't know where to start? Or even just to make meat-free Monday a regular thing? Long gone are the days of vegan food being dull and worthy: Vegan 100 is bold, vibrant and gorgeous. The emphasis in Gaz's 100 tempting vegan recipes is first and foremost on FLAV OR. From Deep Purple Soup to Sage and Smoked Chilli "Dog," through vegan "Fish and Chips" to Chocolate Tart and Raw Cacao "Cheesecake," it's all incredible-tasting food that just happens to be vegan. Delectable, beautiful and packed with dishes that are good for you, this is like no other vegan cookbook. ...Show more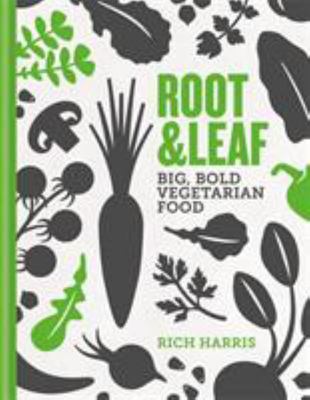 $39.99
AUD
Category: Cookbook general
Vegetables are not only hugely diverse, they are also incredibly versatile. In this exciting book they take centre stage as Rich Harris explores the many ways of using them, including pickling, smoking and fermenting, alongside the more traditional roasting and braising.   As a chef and committed carn ivore, Rich's use of vegetables focuses on flavor, bringing out the natural tastes of vegetables and playing with complementary textures and qualities. His creative and delicious recipes include Miso Glazed Pumpkin, Gnocchi with Caponata and Burrata Cream, as well as Celeriac Rice Pudding with Bramble Compote.   Perfect served alone, as a side dish or part of a collection of vegetarian small plates, Rich's recipes show you how to celebrate vegetables in their delicious and varied glory. ...Show more
$48.00
AUD
Category: Cookbook general
The recipes in Dining In have one thing in common: they make even the most oven-phobic or restaurant-crazed person want to stay home and cook. Vegetable-forward but with an affinity for a mean steak and a deep regard for fresh fish, these recipes are all about building flavour and saving time. They prov e that casual doesn't have to mean boring, simple doesn't have to be uninspired, and that more steps or ingredients don't always translate to a better plate of food. With Alison Roman, dining in brings you just as much joy as eating out. ...Show more