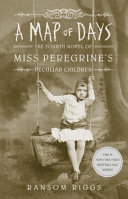 $24.99
AUD
Category: YA Fiction | Series: Miss Peregrine
__________ Things have started to get quite . . . peculiar . . . Having defeated the monstrous threat that nearly destroyed the peculiar world, Jacob Portman is back in Florida, where his story began. Joined by Miss Peregrine, Emma and their peculiar friends, life has become carefree. They spend days at the beach, and take part in 'normalling' lessons. But it's not meant to last. The discovery of Jacob's grandfather's subterranean bunker leads to clues about his double-life as a peculiar operative. Jacob begins to learn more about the dangerous legacy he's inherited, and the truths that were part of him long before he walked into Miss Peregrine's time loop. Now, the stakes are higher than ever as Jacob and his friends are thrust into the untamed landscape of American peculiardom - a world that none of them understand. New wonders, and dangers, await in this darkly brilliant next chapter for Miss Peregrine's Peculiar Children, illustrated with haunting vintage photographs- in full colour. Praise for the Miss Peregrine's Peculiar Children series: 'The popularity of the Miss Peregrine's book series cannot be overstated' Entertainment Weekly 'Creepy in the best way possible' The Guardian 'Readers searching for the next Harry Potter may want to visit Miss Peregrine's Home for Peculiar Children' CNN 'A thrilling, Tim Burton-esque tale with haunting photographs' USA Today ...Show more
Grace
by Morris Gleitzman
$16.99
AUD
Category: YA Fiction
In the beginning there was me and Mum and Dad and the twins. And talk about happy families, we were bountiful. But it came to pass that I started doing sins. And lo, that was when all our problems began.
$19.99
AUD
Category: YA Fiction
When Jessie and her older sister Kay find a book called The History of Mischief,hidden beneath the floorboards in their grandmother's house, they uncover asecret world. The History chronicles how, since antiquity, mischief-makers haveclandestinely shaped the past - from an Athenian slave to a Polish sal t miner andfrom an advisor to the Ethiopian Queen to a girl escaping the Siege of Paris. Jessiebecomes enthralled by the book and by her own mission to determine its accuracy.Soon the History inspires Jessie to perform her own acts of mischief, unofficiallybecoming mischief-maker number 202 in an effort to cheer up her eccentricneighbour, Mrs Moran, and to comfort her new schoolfriend, Theodore. However, noteverything is as it seems. As Jessie delves deeper into the real story behind theHistory, she becomes convinced her grandmother holds the key to a long-held familysecret.The History of Mischief is about the many things we do to try to escape ...Show more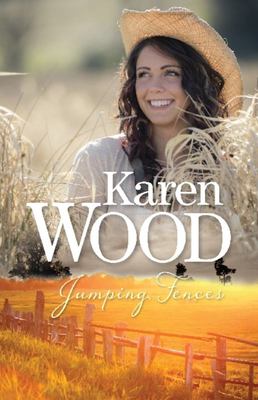 $15.99
AUD
Category: YA Fiction | Series: Jumping Fences
'You deserve someone who would jump fences to be with you, Zoe.' Zoe wakes up in hospital after a mustering accident and can't remember a thing. When she gets home, everything has changed. Why aren't her boyfriend Scotty and best friend Caitlin answering her texts? Who stole her dad's cattle and put the farm at risk? Can the mysterious Josh help put the pieces of Zoe's life together again? ...Show more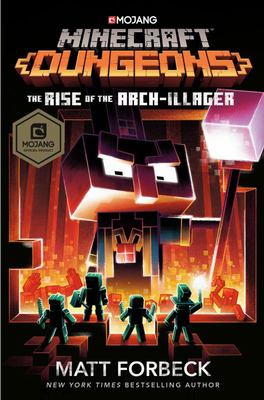 $22.99
AUD
Category: YA Fiction | Series: Minecraft Dungeons
____________________________ Learn the tragic origins of the wicked Arch-Illager in this official Minecraft novel, a prequel to Minecraft Dungeons! Brave heroes have banded together to take a perilous journey through the war-torn Overworld to defeat the Arch-Illager and his formidable army. But how did that army come to be? And just where did the Arch-Illager come from? The terrible truth behind the Arch-Illager is that he never asked for ultimate power. Known as Archie, this little Illager is bullied by his fellow Illagers and mistrusted by fearful Villagers. Archie only ever wanted a place to call home, but he finds himself shunned by all. As he wanders through deep forests and up craggy mountains, he stumbles upon a dark cavern--with a sinister secret waiting inside. Archie discovers an object that whispers to him promises of power: the Orb of Dominance. With it, Archie realizes he can wield incredible magic and reshape a world that turned its back on him. All he needs to do is exactly what it tells him . . . After all, it's called the Orb of Dominance for a reason, right? But is it named for the way Archie uses it--or is it using him? ...Show more
$15.99
AUD
Category: YA Fiction | Series: Jumping Fences
An addictive rural romance for teens from the author of Jumping Fences.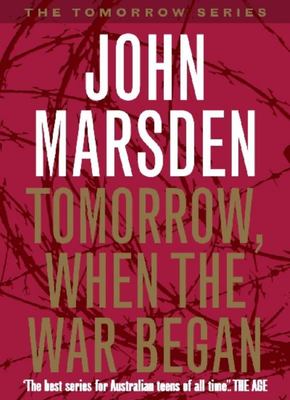 $16.99
AUD
Category: YA Fiction | Series: Tomorrow Ser.
World War III becomes an unstoppable reality in the action-packed first installment of the Tomorrow series--an international bestseller in an eye-catching new paperback.   When Ellie and her friends go camping, they have no idea they're leaving their old lives behind forever. Despite a less-than-tragic food shortage and a secret crush or two, everything goes as planned. But a week later, they return home to find their houses empty and their pets starving. Something has gone wrong--horribly wrong. Before long, they realize the country has been invaded, and the entire town has been captured--including their families and all their friends.Ellie and the other survivors face an impossible decision: They can flee for the mountains or surrender. Or they can fight. ...Show more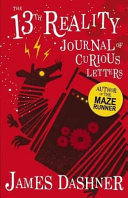 $17.99
AUD
Category: YA Fiction | Series: The 13th Reality
13-year-old Tick receives a mysterious letter than unlocks worlds of possibilities (literally). If he can solve the 12 riddles and figure out the magic words, then he will reveal something extraordinary. He just doesn't know what that extraordinary event will be. Determined to reach the final clue, he m eets some very strange people, including Master George and Mistress Jane, and makes some important friends along the way. ...Show more
$17.99
AUD
Category: YA Fiction
Abel Jackson has lived by the sea at Longboat Bay ever since he could remember. He helps his mother each day and loves to dive. One day he meets Blueback, the biggest and most beautiful fish he's ever seen.When Abel's mother is approached by developers she decides she must do something to protect their fragile piece of coastline, But can Abel and his mother save Blueback and Longboat Bay in time?An achingly beautiful story about family, belonging and living a life in tune with the environment, from one of Australia's best-loved authors. ...Show more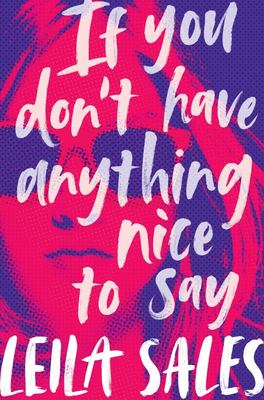 $16.99
AUD
Category: YA Fiction
In this timely and discussable novel from the author of "This Song Will Save Your Life, " a well-respected high-school girl becomes the object of public internet shaming after writing an offensive tweet that goes viral.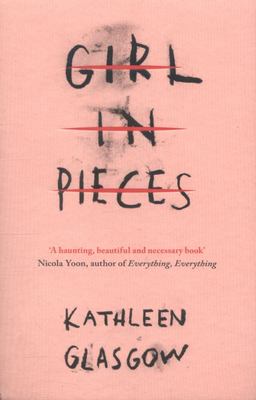 $0.00
AUD
Category: YA Fiction
A Barnes & Noble Best Young Adult Books of 2016 | A New York Public Library Best Books for Teens in 2016| An Amazon Best YA Books of 2016 Charlie Davis is in pieces. At seventeen, she's already lost more than most people lose in a lifetime. But she's learned how to forget it through cutting; the pai n washes out the sorrow until there is nothing but calm. She doesn't have to think about her father or what happened under the bridge. Her best friend, Ellis, who is gone forever. Or the mother who has nothing left to give her. Kicked out of a special treatment center when her insurance runs out, Charlie finds herself in the bright and wild landscape of Tucson, Arizona, where she begins the unthinkable: the long journey of putting herself back together. ...Show more