$16.99
AUD
Category: YA Fantasy Fiction | Series: The\Cursebreaker Ser.
Grey has been revealed as the rightful prince of Emberfall. But the kingdom is crumbling fast, torn between his claim and that of the reigning Prince Rhen and Princess Harper. Newly crowned as Queen of the enemy kingdom Syhl Shallow, Lia Mara struggles to rule with a gentler hand than her mother. But as Grey moves closer to claiming the crown of Emberfall, both Harper and Lia Mara are forced to question where they stand o and how far they can follow the dictates of their hearts. Brigid Kemmerer's heart-pounding saga comes to a thrilling climax, as two kingdoms come closer and closer to conflict o and an old enemy resurfaces who could destroy them all.     ...Show more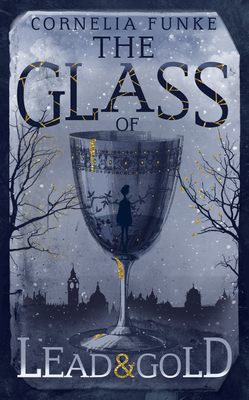 $18.99
AUD
Category: YA Fantasy Fiction
In a land of elves, mermaids and trolls, true magic is where you least expect it… In the snow-covered city of Londra, young Tabetha survives by finding treasures in the mudbanks of the river Themse. On Christmas Eve, a sinister stranger asks her to keep her eyes open for a priceless, long-lost magical object: the Glass of Lead and Gold. As word of the Glass spreads across the city, Tabetha finds herself with some unlikely companions, not least a one-armed girl and a rather impressive soup chef. But will Tabetha discover that there are even greater fortunes to be found than the magical Glass? ...Show more
$19.99
AUD
Category: YA Fantasy Fiction | Series: The Darkest Minds
The long-awaited new novel in the New York Times best-selling Darkest Minds series, now a major motion picture.Five years after the destruction of the so-called rehabilitation camps that imprisoned her and countless other Psi kids, seventeen-year-old Suzume "Zu" Kimura has assumed the role of spokespers on for the interim government, fighting for the rights of Psi kids against a growing tide of misinformation and prejudice. But when she is accused of committing a horrifying act, she is forced to go on the run once more in order to stay alive.Determined to clear her name, Zu finds herself in an uncomfortable alliance with Roman and Priyanka, two mysterious Psi who could either help her prove her innocence or betray her before she gets the chance. But as they travel in search of safety and answers, and Zu grows closer to the people she knows she shouldn't trust, they uncover even darker things roiling beneath the veneer of the country's recovery. With her future-and the future of all Psi-on the line, Zu must use her powerful voice to fight back against forces that seek to drive the Psi into the shadows and save the friends who were once her protectors. From #1 New York Times best-selling author Alexandra Bracken comes a harrowing story of resilience, resistance, and reckoning that will thrill loyal fans and new readers alike. ...Show more
$19.99
AUD
Category: YA Fantasy Fiction
Pearl and Vally Cole live in a bookshop. And not just any bookshop. In 1893, Cole's Book Arcade in Melbourne is the grandest bookshop in the world, brimming with every curiosity imaginable. Each day brings fresh delights for the siblings: voice-changing sweets, talking parrots, a new story written just for them by their eccentric father. When Pearl and Vally learn that Pa has risked the Arcade – and himself – in a shocking deal with the mysterious Obscurosmith, the siblings hatch a plan. Soon they are swept into a dangerous game with impossibly high stakes: defeat seven challenges by the stroke of midnight and both the Arcade and their father will be restored. But if they fail, Pearl and Vally won't just lose Pa – they'll forget that he and the Arcade ever existed. ...Show more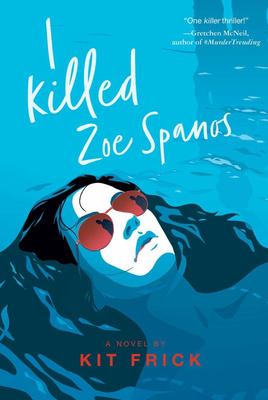 $17.99
AUD
Category: YA Fantasy Fiction
"The YA thriller of the summer." --Bustle For fans of Sadie and Serial, this gripping thriller follows two teens whose lives become inextricably linked when one confesses to murder and the other becomes determined to uncover the real truth no matter the cost. What happened to Zoe won't stay buried... W hen Anna Cicconi arrives to the small Hamptons village of Herron Mills for a summer nanny gig, she has high hopes for a fresh start. What she finds instead is a community on edge after the disappearance of Zoe Spanos, a local girl who has been missing since New Year's Eve. Anna bears an eerie resemblance to Zoe, and her mere presence in town stirs up still-raw feelings about the unsolved case. As Anna delves deeper into the mystery, stepping further and further into Zoe's life, she becomes increasingly convinced that she and Zoe are connected--and that she knows what happened to her. Two months later, Zoe's body is found in a nearby lake, and Anna is charged with manslaughter. But Anna's confession is riddled with holes, and Martina Green, teen host of the Missing Zoe podcast, isn't satisfied. Did Anna really kill Zoe? And if not, can Martina's podcast uncover the truth? Inspired by Daphne du Maurier's Rebecca, Kit Frick weaves a thrilling story of psychological suspense that twists and turns until the final page. ...Show more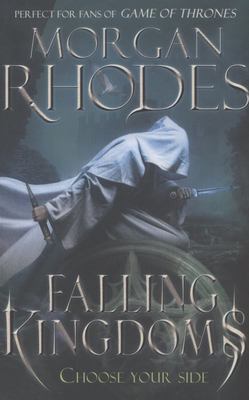 $19.99
AUD
Category: YA Fantasy Fiction | Series: Falling Kingdoms Ser.
War brought them together. Love will tear them apart.   Princess Cleo of Mytica confronts violence for the first time in her life when a shocking murder sets her kingdom on a path to collapse. Once a privileged royal, Cleo must now summon the strength to survive in this new world and fight for her rig htful place as Queen.   The King of Limeros's son, Magnus, must plan each footstep with shrewd, sharp guile if he is to earn his powerful father's trust, while his sister, Lucia, discovers a terrifying secret about her heritage that will change everything.   Rebellious Jonas lashes out against the forces of oppression that have kept his country cruelly impoverished--and finds himself the leader of a people's revolution centuries in the making.   Witches, if found, are put to death, and Watchers, immortal beings who take the shape of hawks to visit the human world, have been almost entirely forgotten. A vicious power struggle quickly escalates to war, and these four young people collide against each other and the rise of elementia, the magic that can topple kingdoms and crown a ruler in the same day. ...Show more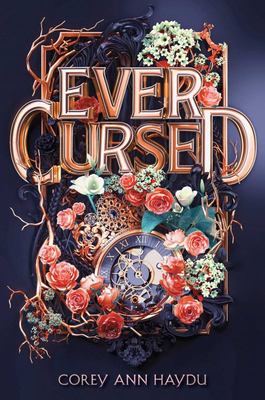 $19.99
AUD
Category: YA Fantasy Fiction
The Princesses of Ever are beloved by the kingdom and their father, the King. They are cherished, admired. Cursed. Jane, Alice, Nora, Grace, and Eden carry the burden of being punished for a crime they did not commit, or even know about. They are each cursed to be Without one essential thing--the abili ty to eat, sleep, love, remember, or hope. And their mother, the Queen, is imprisoned, frozen in time in an unbreakable glass box. But when Eden's curse sets in on her thirteenth birthday, the princesses are given the opportunity to break the curse, preventing it from becoming a True Spell and dooming the princesses for life. To do this, they must confront the one who cast the spell--Reagan, a young witch who might not be the villain they thought--as well as the wickedness plaguing their own kingdom...and family. Told through the eyes of Reagan and Jane--the witch and the bewitched--this insightful twist of a fairy tale explores power in a patriarchal kingdom not unlike our own. ...Show more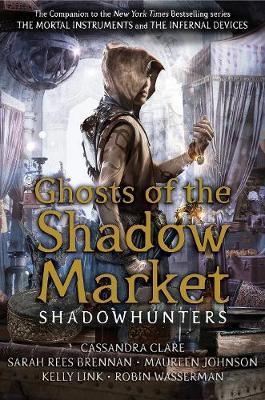 Ghosts of the Shadow Market
by Sarah Rees Brennan; Cassandra Clare; Maureen Johnson; Kelly Link; Robin Wasserman
$19.99
AUD
Category: YA Fantasy Fiction | Series: Shadowhunter Academy
A collection of all ten Ghosts of the Shadow Market stories about characters from Cassandra Clare's internationally bestselling Shadowhunters series.The Shadow Market is a meeting point for faeries, werewolves, warlocks and vampires. There, the Downworlders buy and sell magical objects, make dark bargai ns and whisper secrets they do not want the Nephilim to know. Through two centuries, however, there has been a frequent visitor to the Shadow Market from the City of Bones, the very heart of the Shadowhunters. As a Silent Brother, Brother Zachariah is sworn keeper of the laws and lore of the Nephilim. But once he was a Shadowhunter called Jem Carstairs, and his love, then and always, is the warlock Tessa Gray. Follow Brother Zachariah and see, against the backdrop of the Shadow Market's dark dealing and festival, Anna Lightwood's doomed romance, Matthew Fairchild's great sin and Tessa Gray plunged into a world war. Valentine Morgenstern buys a soul at the Market and a young Jace Wayland finds safe harbour. In the Market is hidden a lost heir and a beloved ghost, and no one can save you once you have traded away your heart. Not even Brother Zachariah.The series features characters from Cassandra Clare's Mortal Instruments, Infernal Devices, Dark Artifices and the upcoming Last Hours series.   ...Show more
$32.99
AUD
Category: YA Fantasy Fiction
An accident. A forfeit of freedom. A descent into danger. Liobhan, the young warrior and bard, has lost her brother to the Otherworld. Even more determined to gain a place as an elite fighter, she returns to Swan Island to continue her training. But Liobhan is devastated when her comrade Dau is injured and loses his sight in their final display bout. Blamed by Dau's family for the accident, she agrees to go to his home, Oakhill, as a bond servant for one year. But Oakhill is a place of dark secrets. The menacing and enigmatic Crow Folk still threaten both worlds and while Brocc battles them in the Otherworld, Dau must battle his own demon - despair. When Liobhan and Dau begin to expose the evil at the core of Oakhill, they place themselves in mortal danger. For their enemy wields great power and will stop at nothing to get his way. It will take all the skills of a Swan Island warrior and a touch of the uncanny to give them any hope of survival . . . ...Show more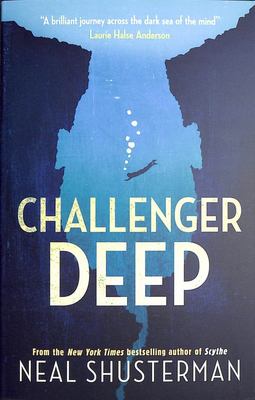 $18.99
AUD
Category: YA Fantasy Fiction
A powerful and captivating novel about mental illness, Challenger Deep is a tour de force by New York Times bestselling author Neal Shusterman.Caden Bosch is on a ship that's headed for the deepest point on Earth: Challenger Deep, the southern part of the Marianas Trench.Caden Bosch is a brilliant high school student whose friends are starting to notice his odd behaviour.Caden Bosch is designated the ship's artist in residence to document the journey with images.Caden Bosch pretends to join the school track team but spends his days walking for miles, absorbed by the thoughts in his head.Caden Bosch is split between his allegiance to the captain and the allure of mutiny.Caden Bosch is torn. ...Show more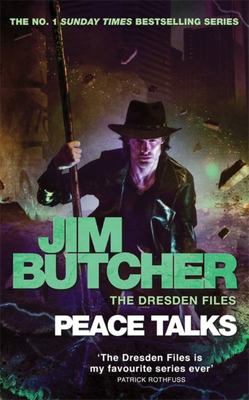 $32.99
AUD
Category: YA Fantasy Fiction | Series: Dresden Files Ser.
HARRY DRESDEN IS BACK AND READY FOR ACTION, in the new entry in the #1 New York Times bestselling Dresden Files. When the Supernatural nations of the world meet up to negotiate an end to ongoing hostilities, Harry Dresden, Chicago's only professional wizard, joins the White Council's security team to m ake sure the talks stay civil. But can he succeed, when dark political manipulations threaten the very existence of Chicago - and all he holds dear? ...Show more
$13.99
AUD
Category: YA Fantasy Fiction | Series: Riftwar Cycle: Krondor's Sons Ser.
This Author s Preferred Edition of Raymond E. Feist s bestselling coming-of-age saga celebrates the fifteenth anniversary of its publication. Feist introduces a new generation of readers to his riveting novel of adventure and intrigue, revised and updated as he always meant it to be written. It is a wor k that explores strength and weakness, hope and fear, and what it means to be a man in a kingdom where peace is the most precious commodity of all. If there were two more impetuous and carefree men in the Kingdom of the Isles, they had yet to be found. Twins Borric and Erland wore that mantle proudly, much to the chagrin of their father, Prince Arutha of Krondor. But their blissful youth has come to an end. Their uncle, the King, has produced no male children. Bypassing himself, Arutha names Borric, the eldest twin by seconds, the Royal Heir. As his brother, Erland will have his own great responsibilities to shoulder. To drive home their future roles, Arutha sends them as ambassadors to Kesh, the most feared nation in the world. Borric and Erland will be presented to the Queen of Kesh the single most powerful ruler in the known world at her Seventy-fifth Jubilee Anniversary. But they have not even left Krondor when an assassination attempt on Borric is thwarted. Aware that he is being provoked into war, Arutha does not rise to the bait. His sons journey will not be deterred, for nothing less than peace is riding on it. Yet there is to be no peace for the young princes. When their traveling party is ambushed, Borric disappears and is presumed dead sending Erland into spirals of rage and grief as he is forced to navigate alone the court intrigues at Kesh. But unbeknownst to anyone, Borric lives and has escaped his captors. In a strange land, with a price on his head, Borric must use all his wits and stamina to find his way back to his brother. On separate paths, the two men one a fugitive and one a future king make their journey toward maturity, honor, and duty. For every step they take could sway the fragile peace of the land, as those who crave war rally against them and become ever more daring. "From the Hardcover edition."" ...Show more