$35.00
AUD
Category: Travel Narrative
"As inviting, wide-ranging, and philosophical as an all-night conversation with a best friend, and as revealing and thought-provoking as the diary of a curious adventurer."--Sasha Sagan, author of For Small Creatures Such as We We aren't born into a self. It is created without our consent, built out of our childhoods, our circumstances, and chance. But in the busyness of adult life, we rarely have time to think clearly about the questions that matter most: Who am I? What am I made of? How much of how I act boils down to avoiding the things that make me feel small? We bury these questions, but they drive our behavior far more than we give them credit for. They are our puppet masters. Writing with the passion and clarity that made his debut, To Shake the Sleeping Self, a national bestseller, Jedidiah Jenkins brings together new and old writings to explore the eight themes all of us face as we find our way in life: ego, family, home, friendship, love, work, death, the soul. As he examines the experiences that shape us into who we are, Jenkins leads readers in a wide-ranging conversation about finding fulfillment in the people and places around us and discovering the courage to show our deepest selves to the world. ...Show more
$29.95
AUD
Category: Travel Guides
Byron Trails is the first and only comprehensive guidebook of coastal and hinterland walks accessible from Byron Bay. This simple one-stop guide spans Byron, Tweed, Ballina and Nightcap National Park. The book features an easy-to-use 'Choose your trail' table that allows you to select your walk based on length, difficulty, type of walk and location. Most importantly it lists the cafes closest to each walk for a well-deserved cuppa after! With information about the area as well as tips for staying safe in the bush, this is a complete resource for the novice and the avid hiker.A perfect companion for those who already know and love the area as well as those discovering it for the first time, Byron Trails offers unique insights into the natural treasures that exist in Byron Bay and beyond. ...Show more
$44.99
AUD
Category: Travel photographic | Series: Epic Ser.
 Lonely Planet explores the world's most righteous spots for riding waves in Epic Surf Breaks, the latest addition to its popular Epic series. From Java's G-Land to Hawaii's North Shore and on to Bells Beach in Victoria, Australia, surfers of all levels are sure to be thrilled. With stunning photograph y and gripping first hand accounts, there's no denying this ride will be epic. ...Show more
$39.99
AUD
Category: Travel Guides | Series: Ultimate Ser.
Australians have always loved a good road trip, whether it's a leisurely Sunday drive through wineries or to a beach near a major city, a quick weekend getaway into the mountains or roughing it on a remote outback track. And hitting the road is a great way to spend our holiday time with family and frien ds. In Ultimate Road Trips: Australia, author Lee Atkinson highlights 40 of the best driving holidays around the country. Each chapter includes information on things to see and do, detailed route maps and a handy list of distances to help you plan your trip, as well as lots of useful advice on family-friendly attractions, where to eat and the best hotels, guesthouses, caravan parks and camping spots. You'll also find details on the best time of year to visit, driving tips and a guide to surviving a road trip with a back seat full of kids. Keep this book in the car for when you're out on the road, or curl up with it at home and dream about your next journey.     ...Show more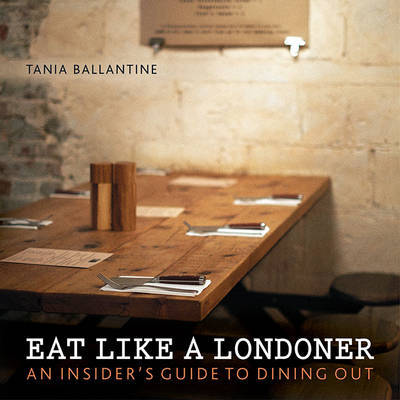 $19.99
AUD
Category: Travel Guides
Beautifully illustrated and colourfully written Eat Like A Londoner takes locals and tourists beyond the obvious guidebook destinations. It highlights the places that have become iconic destinations for Londoners, the places that put the city on the culinary map, and the local eateries, neighbourhoods a nd markets Londoners love to go to when they're hungry. Chapters include Cult Restaurants, Rooms with a View, Special Occasions, Around the World and Perfect Pitstops among others. ...Show more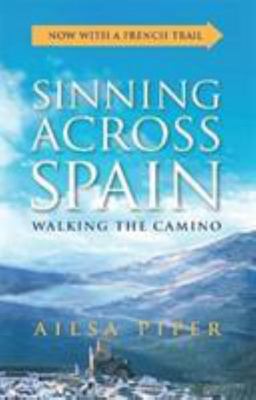 $12.99
AUD
$24.99
(48% off)
Category: Travel Narrative
Walking has been the constant in Ailsa Piper's life. Setting down one foot after the other takes her to a transformative-and transcendent-place. Her bestselling memoir Sinning Across Spainwas inspired by the tradition of medieval walkers who were paid by others to carry their sins to holy places. The cargo included anger, envy, pride and lust. She hiked alone through the endless olive groves of the Camino MozBrabe, from the legendary southern city of Granada toward the centuries-old pilgrim destination, Santiago de Compostela, in the far north-west of Spain. In dusty pueblos and epic landscapes, miracles found her. Angels in both name and nature eased her path. When faced with the untimely death of her husband, Peter, her 'true north', Ailsa returned to the Camino trail, this time in France, to walk through her sorrow. This second pilgrimage is the story of a walk where the burden is her own grief, not the sins of others, and which ultimately sees her walking into life and hope. ...Show more
$45.00
AUD
Category: Travel Guides
Loving Country is a book that inspires ultimate respect for Mother Earth and the role of her custodians. While readers are encouraged to discover the sacred country of Australia in an open-minded and sensitive manner, the intention of this book is to foster communication and understanding between all pe oples and country, to bring about a range of environmental and social changes. Co-authors Bruce Pascoe and Vicky Shukuroglou hope to empower communities to tell their own stories, and for people to honour them and the country from which they have grown. Beautifully designed, all of the writing and photography in Loving Country has been created in consultation with communities. From the ingenious fish traps at Brewarrina and the rivers that feed the Great Barrier Reef, to the love stories of Wiluna and the whale story of Margaret River, there is so much to celebrate and admire about the oldest continuing culture in the world. For those who want to do more than a whistle-stop tour of Australia, this book offers some keys to unlock and reveal the heart of this loving country. ...Show more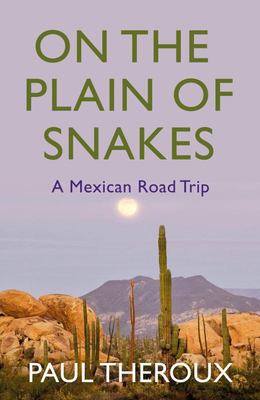 $15.00
AUD
$35.00
(57% off)
Category: Travel Narrative
Nogales is a border town caught between Mexico and the United States of America. A forty-foot steel fence runs through its centre, separating the prosperous US side from the impoverished Mexican side. It is a fascinating site of tension, now more than ever, as the town fills with hopeful border crossers and the deportees who have been caught and brought back. And it is here that Paul Theroux will begin his journey into the culturally rich but troubled heart of modern Mexico. Mexico is a country that has captured literary imaginations from D. H. Lawrence and Graham Greene to Aldous Huxley. Now Paul Theroux, master of travel writing, immerses himself, attending local language and culinary schools, driving through the country, getting under its skin. ...Show more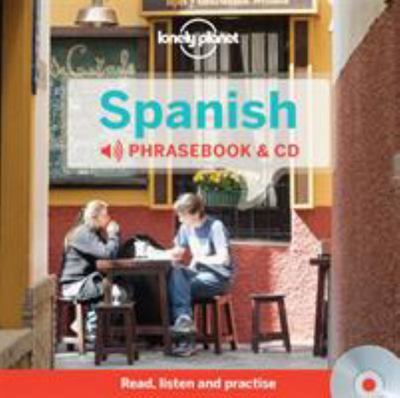 $19.99
AUD
Category: TRAVEL | Series: Lonely Planet Phrasebooks | Reading Level: General Adult
Lonely Planet: The world's #1 phrasebook publisher* Lonely Planet Spanish Phrasebook Audio CD is your handy passport to culturally enriching travels with the most relevant and useful Spanish phrases and vocabulary for all your travel needs. Enjoy thrilling conversation with a local over sangria, ask abo ut a tucked-away a tablao flamenco or eat your way through a tapas menu; all with your trusted travel companion. With language tools in your back pocket, you can truly get to the heart of wherever you go, so begin your journey now! Get More From Your Trip with Easy-to-Find Phrases for Every Travel Situation! *Listen Learn with our audio CD *Feel at ease with essential tips on culture, manners, idioms and multiple meanings *Order with confidence, explain food allergies, and try new foods with the menu decoder *Save time and hassles with vital phrases at your fingertips *Never get stuck for words with the 3500-word two-way, quick-reference dictionary *Be prepared for both common and emergency travel situations with practical phrases and terminology *Meet friends with conversation starter phrases *Get your message across with easy-to-use pronunciation guides Inside Lonely Planet Spanish Phrasebook Audio CD: *Audio CD includes 375 key phrases *Full-colour throughout phrasebook *User-friendly layout organised by travel scenario categories *Survival phrases inside front cover for at-a-glance on-the-fly cues Convenient features *5 Phrases to Learn Before You Go *10 Ways to Start a Sentence *10 Phrases to Sound like a Local * Listen For - phrases you may hear * Look For - phrases you may see on signs * Shortcuts - easy-to-remember alternatives to the full phrases * QA - suggested answers to questions asked Covers *Basics - time, dates, numbers, amounts, pronunciation, reading tips, grammar rules *Practical - travel with kids, disabled travellers, sightseeing, business, banking, post office, internet, phones, repairs, bargaining, accommodation, directions, border crossing, transport *Social - meeting people, interests, feelings, opinions, going out, romance, culture, activities, weather *Safe Travel - emergencies, police, doctor, chemist, dentist, symptoms, conditions *Food - ordering, at the market, at the bar, dishes, ingredients The Perfect Choice: Lonely Planet Spanish Phrasebook Audio CD, a pocket-sized comprehensive language guide with accompanying audio CD, provides on-the-go language assistance; great for language students and travellers looking to interact with locals and immerse themselves in local culture. * Looking for just the basics? Check out Lonely Planet's Fast Talk Spanish, a pocket-sized, essential language guide designed to get you talking quickly; perfect for a quick trip experience. Authors: Written and researched by Lonely Planet, Marta Lopez, Cristina Hernandez Montero. About Lonely Planet: Started in 1973, Lonely Planet is the world's leading travel guide publisher with guidebooks to every destination on the planet, and has been connecting travellers and locals for over 25 years with phrasebooks for 120 languages, more than any other publisher! With an award-winning website, a suite of mobile and digital travel products, and a dedicated traveller community, Lonely Planet enables curious travellers to experience the world and to truly get to the heart of the places they find themselves. The world awaits! *#1 phrasebook publisher. Source: Nielsen Bookscan UK, US AUS ...Show more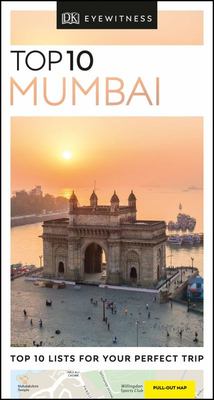 $19.99
AUD
Category: Travel Guides | Series: DK Eyewitness Travel Guide Ser.
An unbeatable, pocket-sized guide to Mumbai, packed with insider tips and ideas, color maps, top 10 lists, and a laminated pull-out transport map--all designed to help you see the very best of Mumbai.   Visit impressive museums such as the Chhatrapati Shivaji Maharaj Vastu Sangrahalaya, take in the ar chitectural highlights of Kala Ghoda and around, explore the incredible nature trails at the Sanjay Gandhi National Park, watch the sunset at Bandstand, or explore the 6th-century AD Elephanta Caves. From Top 10 Bollywood experiences to Top 10 famous markets - discover Mumbai's unmissable highlights with this easy-to-use travel guide.Inside Top 10 Mumbai:   - Seven easy-to-follow itineraries, perfect for a day trip, a weekend, or a week- Top 10 lists showcase the best attractions in Mumbai, covering the Gateway of India, Chhatrapati Shivaji Maharaj Terminus, the Basilica of Our Lady of the Mount, the Dr Bhau Daji Lad Museum, and more- Laminated pull-out transport map of Mumbai, plus five full-color area maps- Color-coded chapters divided by area make it easy to find information quickly and plan your day - Essential travel tips including our expert choices of where to stay, eat, shop and sightsee, plus useful transport, visa and health information- Detailed maps to help you navigate with ease- Covers South Mumbai, South Central Mumbai, West Mumbai, Central Mumbai, North Mumbai and beyond   Staying for longer and looking for a comprehensive guide to Mumbai? Try our DK Eyewitness Travel Guide India.   About DK Eyewitness Travel DK's Top 10 guides take the work out of planning a short trip, with easy-to-read maps, tips, and tours to inform and enrich your weekend trip or cultural break. DK is the world's leading illustrated reference publisher, producing beautifully designed books for adults and children in over 120 countries. ...Show more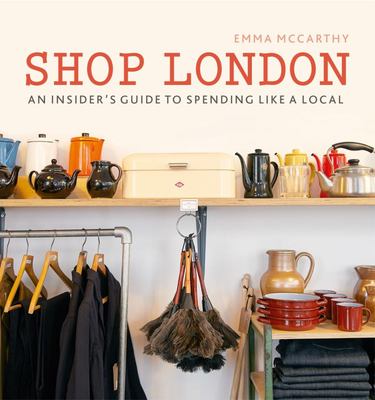 $18.99
AUD
Category: Travel Guides | Series: London Guides
London has always been a shopper's paradise, tempting to every taste, mood and budget. Shop London helps you narrow in on the most talked-about, tucked-away, unique, and exciting retail experiences, opening doors to 200 of the best independent boutiques, fashion stores, specialist shops, markets, vintag e meccas and more. It also explores the capital's shopping districts and hotspots, from the super smart Chiltern Street to the endlessly cute Columbia Road. ...Show more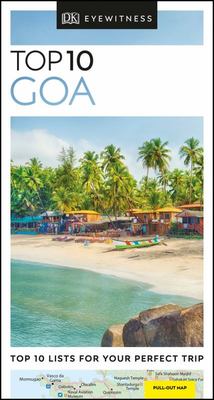 $19.99
AUD
Category: Travel Guides | Series: DK Eyewitness Travel Guide Ser.
DK Eyewitness: Award winning travel guidebooks An unbeatable, pocket-sized guide to Goa, packed with insider tips and ideas, color maps, top 10 lists, and a laminated pull-out map - all designed to help you experience the very best of Goa. Explore the Baroque churches in the former Portuguese capital, O ld Goa, sample traditional local cuisine at its spicy best in the state capital, Panaji, shop for souvenirs at Arpora's Saturday Night Bazaar, enjoy a sunset stroll at Ashvem Beach, go on a jeep ride to Dudhsagar Falls and relax on the beach at breathtakingly beautiful Palolem. From Top 10 beaches to the Top 10 outdoor activities - discover Goa's unmissable highlights with this easy-to-use travel guide. Inside Top 10 Goa: - Six easy-to-follow itineraries, perfect for a day trip, a weekend, or a week- Top 10 lists showcase the best attractions in Goa, including the Basilica de Bom Jesus, Braganza House, Panaji, Old Goa, Candolim, Calangute, and more - Free laminated pull-out map of Goa, plus four colour area maps- In-depth area guides explore Goa's most interesting neighborhoods, with the best places for shopping, going out and sightseeing - Color-coded chapters divided by area make it easy to find information quickly and plan your day- Essential travel tips including our expert choices of where to stay, eat, shop and sightsee, plus useful transport, visa and health information- Color maps help you navigate with ease- Covers North Goa, Panaji & Old Goa, Central Goa and South Goa Staying for longer and looking for a more comprehensive guide to India? Try our DK Eyewitness Travel Guide India. About DK Eyewitness Travel DK's Top 10 guides take the work out of planning a short trip, with easy-to-read maps, tips, and tours to inform and enrich your weekend trip or cultural break. DK is the world's leading illustrated reference publisher, producing beautifully designed books for adults and children in over 120 countries. ...Show more