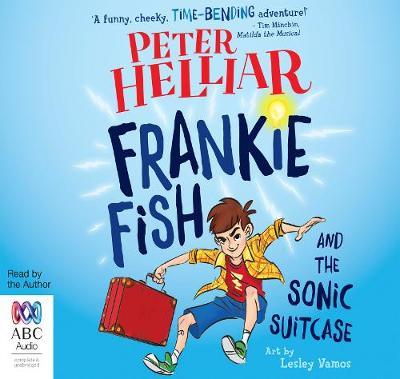 $19.95
AUD
Category: AUDIO BOOKS | Series: Frankie Fish Ser.
In his first ever kids' book, Australian comedian Peter Helliar takes young readers on a hilarious time-travel adventure about mega mischief, missing limbs, and a grandad with a wicked secret... Twelve-year-old Frankie Fish hates visiting his grandparents. Grandad Fish is cranky, and yells a lot, and  has a creepy hook for a hand - plus he NEVER lets Frankie go inside his shed. But after a teensy tiny prank goes wrong at school, Frankie is packed off to Old-People Jail for the whole holidays.  What Frankie doesn't know is that Grandad has been building a home-made TIME MACHINE in the Forbidden Shed, and the old man has big plans to get his missing hand back. But when Grandad goes back in time, he changes history and accidentally wipes out Frankie's entire family - Nanna, Mum, Dad, even his annoying sister Saint Lou. Somehow, everyone is gone but Frankie and Grandad! And it's only a matter of time until Frankie disappears too... As the last Fish men standing, Frankie and Granddad must race back in time to undo this terrible mistake. But can they stand each other long enough to put the past back together again? And even if they manage the impossible - will Grandad's wonky time-machine ever get them home? ...Show more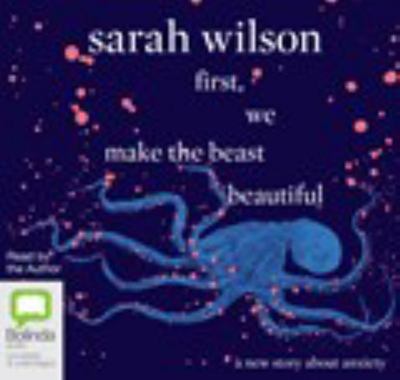 $49.99
AUD
Category: AUDIO BOOKS
Sarah Wilson – bestselling author and entrepreneur, intrepid solver of problems and investigator of how to live a better life – has helped over 650,000 people across the world to quit sugar. She has also been an anxiety sufferer her whole life. In her new book, she directs her intense focus and fierce i nvestigatory skills onto this lifetime companion of hers, looking at the triggers and treatments, the fashions and fads. She reads widely and interviews fellow sufferers, mental health experts, philosophers, and even the Dalai Lama, processing all she learns through the prism of her own experiences. Sarah pulls at the thread of accepted definitions of anxiety, and unravels the notion that it is a difficult, dangerous disease that must be medicated into submission. Ultimately, she reframes anxiety as a spiritual quest rather than a burdensome affliction, a state of yearning that will lead us closer to what really matters. Practical and poetic, wise and funny, this is a small book with a big heart. It will encourage the myriad sufferers of the world's most common mental illness to feel not just better about their condition, but delighted by the possibilities it offers for a richer, fuller life. ...Show more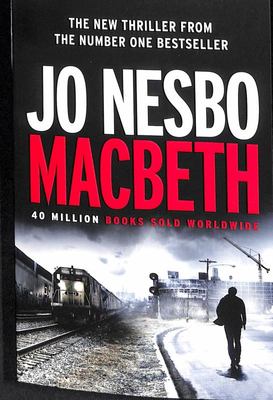 $19.99
AUD
Category: Crime | Series: Hogarth Shakespeare Ser. | Reading Level: very good
THE NO.1 SUNDAY TIMES BESTSELLER 40 MILLION BOOKS SOLD WORLDWIDE He's the best cop they've got. When a drug bust turns into a bloodbath it's up to Inspector Macbeth and his team to clean up the mess. He's also an ex-drug addict with a troubled past. He's rewarded for his success. Power. Money. Respect. They're all within reach. But a man like him won't get to the top. Plagued by hallucinations and paranoia, Macbeth starts to unravel. He's convinced he won't get what is rightfully his. Unless he kills for it. 'The king of all crime writers' Sunday Express ...Show more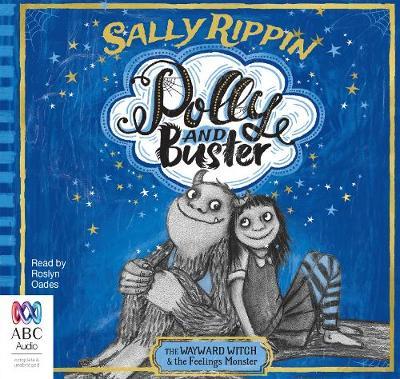 $24.95
AUD
Category: AUDIO BOOKS | Series: Polly and Buster
Who ever heard of a witch and a monster being friends? Everyone knows that witches don't mix with monsters. Witches are educated, clever, sophisticated. But monsters? Monsters are just uncouth. Some are even dangerous. But Polly the witch and Buster the feelings monster have been best friends forever. I t's the sort of friendship that makes your heart squeeze with happiness. Somehow, they've managed to keep their friendship a secret. Until one day, when everything changes ... ...Show more
$19.99
AUD
Category: Crime | Series: Poirot | Reading Level: very good
A facsimile first edition hardback of Poirot's most famous book, published to mark the 80th anniversary of his first appearance. Just after midnight, a snowdrift stopped the Orient Express in its tracks. The luxurious train was surprisingly full for the time of the year. But by the morning there was one passenger fewer. An American lay dead in his compartment, stabbed a dozen times, his door locked from the inside. With tension mounting, detective Hercule Poirot comes up with not one, but two solutions to the crime. To mark the 80th anniversary of Hercule Poirot's first appearance, and to celebrate his renewed fortunes as a primetime television star, this launch title in a collection of facsimile first editions is the perfect way to experience Agatha Christie. Reproducing the original typesetting and format of the first edition from the Christie family's own archive, this book sports the original cover which has been painstakingly restored to its original glory. ...Show more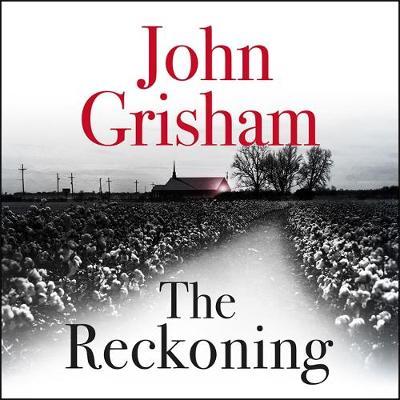 $55.00
AUD
Category: AUDIO BOOKS
Pete Banning was Clanton's favourite son, a returning war hero, the patriarch of a prominent family, a farmer, father, neighbour, and a faithful member of the Methodist Church. Then one cool October morning in 1946. he rose early, drove into town, walked into the church, and calmly shot and killed the R everend Dexter Bell. As if the murder wasn't shocking enough, it was even more baffling that Pete's only statement about it - to the sheriff, to his defense attorney, to the judge, to his family and friends, and to the people of Clanton - was 'I have nothing to say'. ...Show more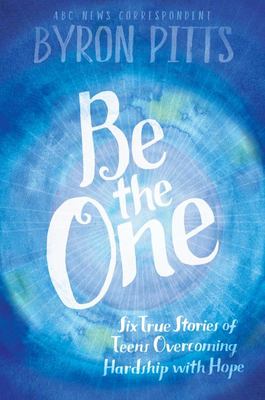 $16.99
AUD
Category: Non-fiction
Emmy Award-winning ABC News chief national correspondent and Nightline coanchor, Byron Pitts shares the heartbreaking and inspiring stories of six young people who overcame impossible circumstances with extraordinary perseverance.   Abuse. Bullying. War. Drug Addiction. Mental Illness. Violence.   N one of these should be realities for anyone, much less a young person. But for some it is the only reality they have ever known. In these dark circumstances, six teens needed someone to "be the one" for them--the hero to help them back into the light. For Tania, Mason, Pappy, Michaela, Ryan, and Tyton, that hero was themselves. Through stirring interviews and his award-winning storytelling, Byron Pitts brings the struggles and triumphs of these everyday heroes to teens just like them, encouraging all of us to be the source of inspiration in our own lives and to appreciate the lives of others around us. ...Show more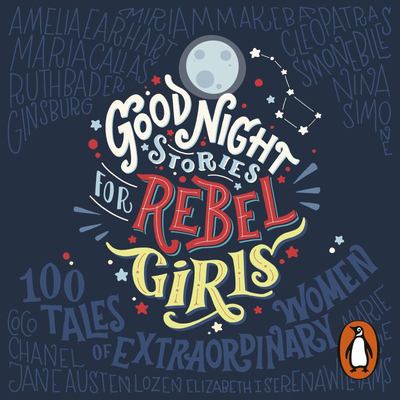 $29.99
AUD
Category: AUDIO BOOKS | Series: Good Night Stories for Rebel Girls
What if the princess didn't marry Prince Charming but instead went on to be an astronaut? What if the jealous step sisters were supportive and kind? And what if the queen was the one really in charge of the kingdom? Illustrated by sixty female artists from every corner of the globe, Good Night Stories f or Rebel Girlsintroduces us to one hundred remarkable women and their extraordinary lives, from Ada Lovelace to Malala, Elizabeth I to Serena Williams. Empowering, moving and inspirational, these are true fairy tales for heroines who definitely don'tneed rescuing. ...Show more
$16.99
AUD
Category: Children
Part of the best-selling Draw 50 series this step-by-step guide to drawing various fish, sharks, oysters, bottlenose dolphins, crabs, polar bears, coral, and other ocean life is for artists of all levels. In this new installment of Lee J. Ames's beloved Draw 50 series, readers will find easy-to-follow, step-by-step visual lessons on sketching and rendering all kinds of sea and ocean-dwelling creatures. Animals and plants from in and near the water featured in the book include clownfish, whale sharks, sea otters, dolphins, turtles and more. ...Show more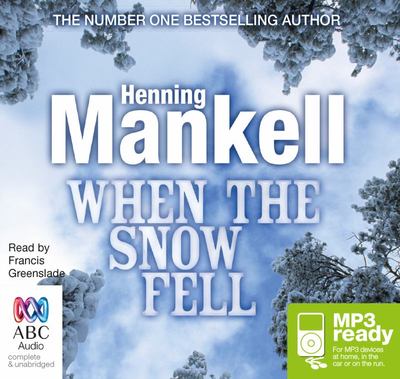 $34.95
AUD
Category: Children | Series: Joel Gustafson Stories Ser.
Joel is growing up. He is getting interested in girls. Just look at his New Year's resolutions: 1 - to see a naked lady; 2 - to toughen himself up so that he can live to be a hundred; and 3 - to see the sea. They all look pretty impossible for a motherless boy in Northern Sweden. Especially as his sailo r dad is keen to drown his sadness in drink, and all the local matrons are narrowly watching the pair of them. And then he saves old Simon from a frozen death in the woods, and Joel becomes a local hero. This is the third title in the popular series of children's books from this master storyteller. A Bridge to the Stars and Shadows in the Twilight, also by Bolinda. ...Show more
$19.99
AUD
Category: Children | Series: Jigsaws
This delightful pack contains a 300-piece jigsaw of a beautifully illustrated world map for children to assemble, as well as a 32-page picture atlas of the world in which kids can see and discover each of the world's continents in more detail with its highly visual maps. * Beautifully illustrated jigsa w and richly detailed atlas makes a wonderful present. Kids can have hours of fun learning where things are in the world as they piece together the puzzle. The Usborne Atlas of the World Picture Book is full of fun facts and famous sights, and is a great way to introduce children to looking at maps and to world geography. ...Show more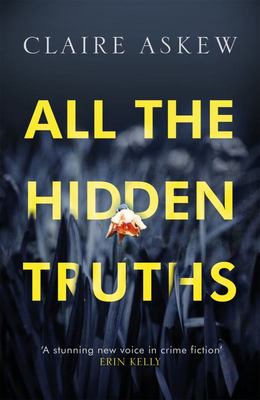 $32.99
AUD
Category: Crime | Series: Three Rivers Ser.
'As scarily plausible as it is utterly captivating, this is an absorbing and unforgettable debut.' Heat 'Raw, powerful, compassionate and deeply moving, with page-turning tension to the end. A stunning debut.' Karen Robinson, Sunday Times Crime Club 'You'll be gripped by the unexpected truths that eme rge. Compelling.' Marie Claire In the aftermath of a tragedy, the world needs an explanation. In Edinburgh, after the Three Rivers College shooting, some things are clear. They know who. They know when. No one can say why. For three women the lack of answers is unbearable: DI Helen Birch, the detective charged with solving the case. Ishbel, the mother of the first victim, struggling to cope with her grief. And Moira, mother of the killer, who needs to understand what happened to her son. But as people search for someone to blame, the truth seems to vanish... From a prizewinning poet, ALL THE HIDDEN TRUTHS is a searing, compelling and powerful debut. ...Show more