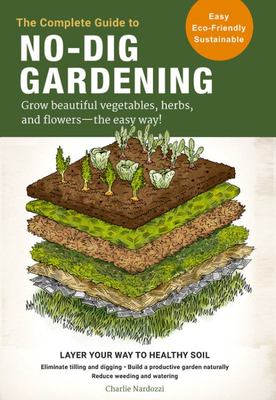 $36.99
AUD
Category: SUSTAINABLE
The Complete Guide to No-Dig Gardening is a warm and friendly, yet science-based, guide where readers learn how to grow a healthy, productive garden without ever turning over the soil.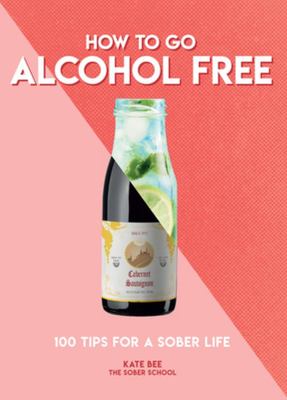 $19.99
AUD
Category: SUSTAINABLE | Series: How to Go Ser.
Whether you're a diehard drinker or a sometimes sipper, How to Go Alcohol Free is here to help you take control and change to a no-alcohol lifestyle, whether you're looking for a short-term breather or a lifelong change. Drinking is on the decline, with more and more people turning away from, rather th an to, the bottle. Public health stats show not only that we are drinking less alcohol and binge-drinking less than 10 years ago, but that completely giving up alcohol, or never drinking it in the first place, are becoming more mainstream, too. Many of the people who cut out drinking talk of the financial and wellbeing benefits, from more savings to better sleep. And with more and more no-alcohol beers and beverages hitting the adult-drinks market, there has never been a better time to give sobriety a go. Packed with simple steps to understanding your alcohol intake and its effects, and offers practical ways to start reducing your units and realising the benefits, How to Go Alcohol Free highlights the health concerns around alcohol and helps you to navigate sober social situations. This book will help you plan for, switch to and enjoy a life beyond booze. ...Show more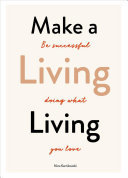 $29.99
AUD
Category: SUSTAINABLE
Make a Living Living is for anyone who has ever wished they could build a successful career doing something they love. Structured around the stories of inspiring individuals, from a vegan chocolatier to a nomadic photographer and a tiny-house builder, the book explains how they achieved their ideal exis tence, and the challenges they faced along the way. A set of practical exercises helps readers learn how to trust themselves, take risks, and develop the skills needed to achieve their ideal life. ...Show more
$39.99
AUD
Category: SUSTAINABLE
Paying for energy is the largest running cost that most home-owners are burdened with. And that's no surprise -- we use energy to heat our water, refrigerate our food and drink, run our heaters and air conditioners, light out homes at night, cook our meals, run our TV's, and charge our computers. There are simple, practical ways to reduce our demand for energy and to change where we get it from. There is already a quiet revolution under way as renewable energy and energy efficiency transform the way we generate and use electricity and gas. The Energy-Freedom Home explains nine steps that can be taken -- in any order -- to become more energy efficient: replace old lights with LEDs, stop draughts, improve insulation, upgrade windows, use energy-efficient appliances, install reverse-cycle systems, use solar or heat-pump systems to heat your water, monitor and control your energy use, switch to solar. Containing detailed, easy-to-follow descriptions of practical problems and solutions, plus over 120 color photographs and diagrams, The Energy-Freedom Home is the perfect guide to help homeowners liberate themselves from costly and non-renewable sources of energy. ...Show more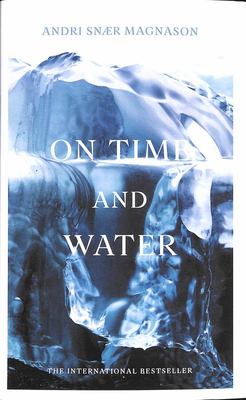 On Time and Water
by Andri Snær Magnason; Lytton Smith (Translator)
$34.99
AUD
Category: SUSTAINABLE
A unique approach to climate change that recalls W. G. Sebald.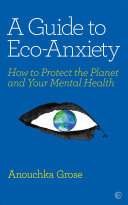 $27.99
AUD
Category: SUSTAINABLE
This is the first book to tackle the growing phenomenon of eco-anxiety. Written by a psychoanalyst, with a foreword from Caroline Hickman from the Climate Psychology Alliance, this book offers emotional tools and strategies to ease anxiety by taking positive action on a personal and community level.   A Guide to Eco-Anxiety outlines a manifesto for action, connection and hope. Showing how to harness anxiety for positive action, as well as effective ways to reduce your personal carbon footprint.   The most powerful thing we can do to combat climate change is to talk about it and act collectively. But despite it being an emergency, most people don't bring climate change into conversation in everyday life.   The book explores the health impact of experiencing eco-anxiety, grief and trauma, and signposts recommended treatments and therapies. It also tackles practical issues such as: why it's important to reduce plastic waste; parenting and the choice to have a family; which is more effective to bring your carbon footprint down, go vegan or fly less?   The book will cultivate a pragmatic form of hope by offering a dynamic toolkit packed with practical ways to connect with community and systemic support, self-care practices to ease the symptoms of anxiety, and strategies to spread awareness and - crucially - bring about change. ...Show more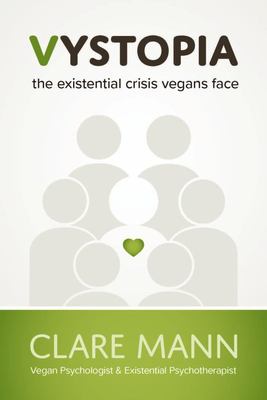 $33.99
AUD
Category: SUSTAINABLE
This book is the first of its kind to identify the existential crisis faced by vegans. Vystopia is the normal response any feeling human being should have after discovering the nature and extent of society's systematised animal abuse. It's fuelled by the trance-like collusion of non-vegans with a dystop ian world they've not yet realised they're part of. Bestselling author Clare Mann, a vegan psychologist, communications trainer and existential psychotherapist, not only validates the vegan's experience, but rejects medical labels which claim such anguish is abnormal. As a telling witness to vystopia - a term she coined in 2017 - she provides vegans with a language and toolbox to work through their anguish, and unite with others to examine the biggest social justice challenge of our time: our relationship with the animal kingdom. ...Show more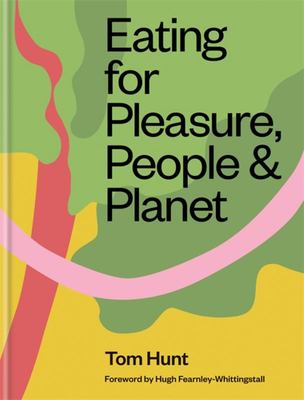 $45.00
AUD
Category: SUSTAINABLE
'If we could all live and eat a little more like Tom the world and the food chain would be in much better shape.' Anna Jones 'This book is like a hybrid of Michael Pollan and Anna Jones. It combines serious food politics with flavour-packed modern recipes. This is a call-to-arms for a different way of e ating which seeks to lead us there not through lectures but through a love of food, in all its vibrancy and variety.' Bee Wilson Tom's mission is to teach a way of eating that prioritises the environment without sacrificing pleasure, taste and nutrition. Tom's manifesto, 'Root to Fruit' demonstrates how we can all become part of the solution, supporting a delicious, biodiverse and regenerative food system, giving us the skills and knowledge to shop, eat and cook sustainably, whilst eating healthier, better-tasting food for no extra cost. ...Show more
$32.99
AUD
Category: SUSTAINABLE
An inspiring and practical journey to quitting plastics. Kate Nelson has been disposable-plastic free for a decade. She started small- stopping her use of plastic bags and water bottles, refusing straws and carrying a reusable cup for takeaway coffee. But unhappy with how much plastic she still handled in her day-to-day life, she knew she had to do more. It took years, but Kate has developed effective strategies that others can easily adopt. I Quit Plastics is an inspiring and practical guide to reducing your use of plastics, packed with information, 'how-to's and tips to help you cook, clean, shop, wear and live plastic-free. Kate shows how to reduce your waste and live more simply and sustainably, no matter where you're starting from. With over 60 recipes covering nutrition, bodycare, hygiene and cleaning Kate Nelson provides the tools you need to make small personal changes that have lasting global impact. "I'm so excited that a book like this one has finally landed on our shelves! Since reading this amazing piece of writing, I've discovered many new ways to minimise my carbon footprint. The Plastic Free Mermaid is educating all of us on alternative ways to live that favour our health, happiness, land & oceans. I can't recommend this book highly enough." - Elyse Knowles, author of From Me to You- Living Life with Positivity, Passion and Purpose. ...Show more
$100.00
AUD
Category: SUSTAINABLE
A book about the sustainable restoration of a rainforest in northern New South Wales
$24.99
AUD
Category: SUSTAINABLE
Now in an updated edition, the best-selling Backyard Insects explores the fascinating secrets and habits of more than one hundred bugs that are common to backyard Australia. Crawling with full-colour, larger-than-life photographs for easy iden-ti? cation, Backyard Insects is an indispensable guidefor na ture lovers, gardeners and kids of all ages. ...Show more
$32.99
AUD
Category: SUSTAINABLE
A toolkit for understanding our emotional responses to climate change and how we can have meaningful conversations across dividing lines. 'The antidote to climate anxiety is action. Make your first action reading this book.' OSHER GUNSBERG'Rebecca Huntley has given us a great gift: an essential guide to understanding ourselves and each other as we face the climate crisis. Let's take down the walls that divide us. Collectively, with compassion and courage, we can make real change happen.' KYLIE KWONG'Explains whether and how we will choose to solve the climate problem. Immensely important analysis in a great read.' PROFESSOR ROSS GARNAUT Why is it so hard to talk about climate change?While scientists double down on the shocking figures, we still find ourselves unable to discuss climate change meaningfully among friends and neighbours - or even to grapple with it ourselves. The key to progress on climate change is in the psychology of human attitudes and our ability to change. Whether you're already alarmed and engaged with the issue, concerned but disengaged, a passive skeptic or an active denier, understanding our emotional reactions to climate change - why it makes us anxious, fearful, angry or detached - is critical to coping on an individual level and convincing each other to act.This book is about understanding why people who aren't like you feel the way they do and learning to talk to them effectively. What we need are thousands - millions - of everyday conversations about the climate to enlarge the ranks of the concerned, engage the disengaged and persuade the cautious of the need for action. ...Show more