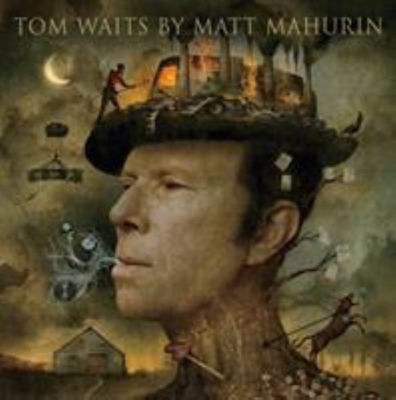 $80.00
AUD
Category: Music Biography
A collection of wildly inventive portraits of musician Tom Waits, the result of a 30-year collaboration with photographer and illustrator Matt Mahurin This visually arresting book is a testament to the unique collaboration, going back three decades, between the photographer and illustrator Matt Mahurin and the musician Tom Waits. Having shot magazine portraits, album covers, and music videos of Waits, Mahurin was inspired to resurrect 100 dormant film negatives as a jumping off point to explore his own surreal, poetic, and occasion-ally dark vision. The images vary from traditional por-traits to ones that capture Waits in concert--but the majority are richly imagined scenes in which Waits is more muse than musician. In addition to the diverse images, the book includes a foreword by Waits, an essay by Mahurin on their longtime collaboration, and 20 original paintings, drawings, photographs, and digital images inspired by Waits's song titles. ...Show more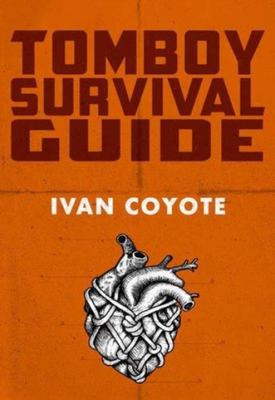 $22.99
AUD
Category: Biography, Memoir & Autobiography
Stonewall Book Award Honor Book winner; Hilary Weston Writers' Trust of Canada Prize for Non-Fiction finalist Ivan Coyote is a celebrated storyteller and the author of ten previous books, including Gender Failure (with Rae Spoon) and One in Every Crowd, a collection for LGBT youth. Tomboy Survival Guid e is a funny and moving memoir told in stories, in which Ivan recounts the pleasures and difficulties of growing up a tomboy in Canada's Yukon, and how they learned to embrace their tomboy past while carving out a space for those of us who don't fit neatly into boxes or identities or labels. Ivan writes movingly about many firsts: the first time they were mistaken for a boy; the first time they purposely discarded their bikini top so they could join the boys at the local swimming pool; and the first time they were chastised for using the women's washroom. Ivan also explores their years as a young butch, dealing with new infatuations and old baggage, and life as a gender-box-defying adult, in which they offer advice to young people while seeking guidance from others. (And for tomboys in training, there are even directions on building your very own unicorn trap.) Tomboy Survival Guide warmly recounts Ivan's adventures and mishaps as a diffident yet free-spirited tomboy, and maps their journey through treacherous gender landscapes and a maze of labels that don't quite stick, to a place of self-acceptance and an authentic and personal strength. These heartfelt, funny, and moving stories are about the culture of difference--a "guide" to being true to one's self.   ...Show more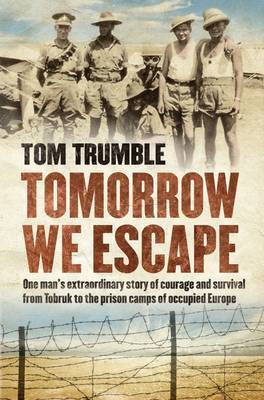 $22.99
AUD
Category: Military History
On a November morning in 1943, escaped Australian POW Ian Busst comes within a day's march of Allied lines after journeying hundreds of miles on foot through war-torn Italy. The young man is starving and hypothermic, and the German 10th Army stands between him and freedom. Years later, 95-year-old Busst - the unlikely survivor - can still recall his wartime experiences in the Royal Australian Engineers in incredible detail, from the sound of a strafing Messerschmitt to the appalling vision of his two mates blown apart by a high-calibre bomb. Busst's odyssey took him through the dark days of the Battle of Britain and fighting in the Western Desert. Captured near Tobruk during a daring night mission ahead of the German advance into Libya, he was sent to the prison camps of Italy and eventually to the dreaded Campo 57. Subjected to appalling conditions, Busst - known as 'Mad Bugger' - became obsessed with one objective: escape. This is a thriller set amid the great battlefields and prison camps of the Second World War. Tom Trumble brings to life one man's extraordinary story of high adventure, courage, resilience and, above all, mateship. 'A gripping tale ...has you glued to the page' Sydney Morning Herald ...Show more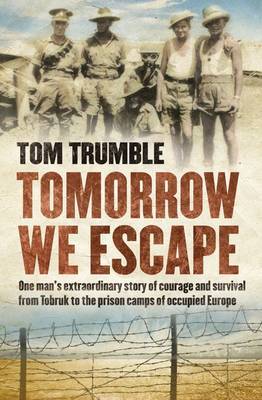 $29.99
AUD
Category: Military History
A boy's own adventure that traverses some of the great battlefields of WWII - a story of breathtaking gallantry, resilience and friendship, but also of violence, hatred and cruelty. When 22-year-old sapper Ian Busst boarded the RMS Mauretania bound for Glasgow, it was the beginning of an extraordinary m ilitary adventure that took him through fighting in Tobruk and surviving horrific conditions in the prison camps of occupied Europe. Busst - known as 'Mad Bastard' because he would do anything to survive - became a great escape artist. Ian Busst was witness to several iconic moments of the Second World War - the Battle of Britain; fighting in the Western Desert; the Fall of Fascist Italy; the near annihilation of Munich. He is now 95, but the detail with which he could recount certain moments that took place 70 years earlier makes his life well worth documenting. He remembers the way a soldier held a cigarette before battle; the thrum of a transport ship making full speed in a storm; the smell after an air raid; the sound of a strafing Messerschmitt; the physical and mental anguish of enduring 28 days solitary confinement for failing to salute the prison commandant; the names and faces of the Italian partisans that aided his escape through the Apennine mountains; the glorious taste of tinned herrings in sauce; the expression on a wounded comrade's face moments before he took his last breath. ...Show more
$45.00
AUD
Category: Biography, Memoir & Autobiography
At the height of the pandemic, ninety-nine-year-old WWII veteran Captain Tom Moore began walking laps of his garden to raise e1000 for the NHS. By the time of his 100th birthday, he'd reached e32 million and captured the hearts of the nation. In his official autobiography, announced alongside the creati on of the Captain Tom Foundation, he tells us not only of his long life, serving in Burma in the war and racing motorbikes, but also how an old soldier with a can-do, never-give-up attitude inspired a nation to believe anything is possible by reminding us it is never too late.   ...Show more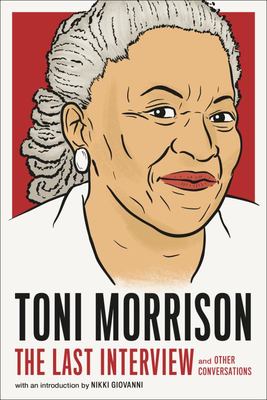 $32.99
AUD
Category: Biography, Memoir & Autobiography | Series: The\Last Interview Ser.
A wide-ranging collection of talks with the beloved author finds her refreshingly candid about her books and her life, race and misogyny, and more.   In this generous collection of thought-provoking interviews -- including her first and last -- the author Barack Obama called a "national treasure" talk s with a wide variety of people, from Charlayne Hunter-Gault and Bill Moyers to obscure bloggers. She details not only her writing life and her influences, but also her other careers as a teacher, and as a publisher, as well as the gripping story of her family. ...Show more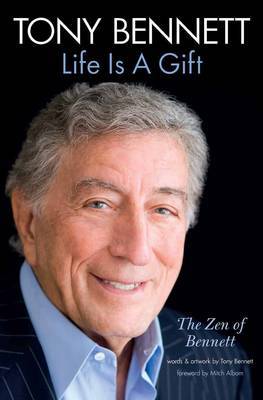 $24.95
AUD
Category: Music Biography
Legendary singer, artist and performer, Tony Bennett has been one of the world's most beloved entertainers for more than six decades. He has won 17 Grammy awards, sung for ten presidents and performed for royalty.A collection of soulful reflections and philosophies from Tony's life and career. He shares stories of friends and family and the essential lessons they have taught him. He pays tribute to all the remarkable talents he has worked with including Pavarotti, Judy Garland, Cary Grant, Fred Astaire, Count Basie, Louis Armstrong, Aretha Franklin, Barbra Streisand, Paul McCartney, Amy Winehouse, Willie Nelson, Lady Gaga and many others. The book is illustrated throughout with Tony's own personal line drawings. Also contains 16 pages of photos. ...Show more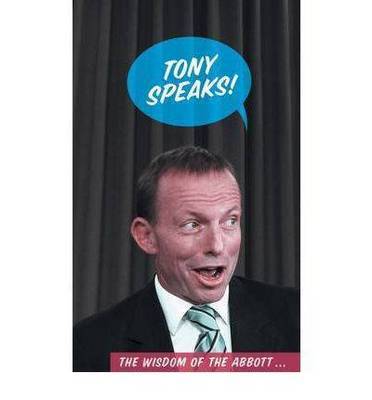 $9.99
AUD
Category: Current Affairs
You've seen him wearing speedos, kissing babies, driving a mining truck and chatting to his flock. But who is the real Tony Abbott? As the Bible says, by his words you shall know him. He's a concerned parent: 'I won't be rushing out to get my daughters vaccinated (against cervical cancer).' A philanthro pist: 'We just can't stop people from being homeless if that's their choice.' A nature lover: 'Environmentalism might hurt the environment.' A champion of women's rights: 'I think it would be folly to expect that women will ever dominate or even approach equal representation in a large number of areas simply because their aptitudes, abilities and interests are different for physiological reasons.' And a wise preacher: 'Jesus knew that there was a place for everything and it is not necessarily everyone's place to come to Australia.' In the grand tradition of Bushisms and The Wit of Whitlam, here are Tony Abbott's words, unvarnished and full of revelations - the very best and worst of Australia's irrepressible mad monk. ...Show more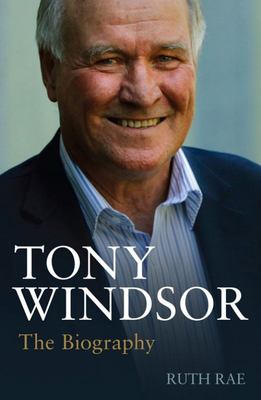 $35.00
AUD
Category: Biography, Memoir & Autobiography
A revealing, in-depth look at the life of Tony Windsor, one of the most a widely admired, straight-talking and honourable men in Australian politics.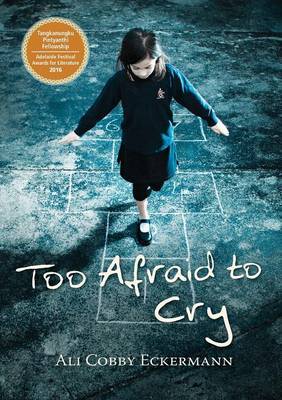 $28.95
AUD
Category: Biography, Memoir & Autobiography
Too Afraid to Cry is a memoir that, in bare blunt prose and piercingly lyrical verse, gives witness to the human cost of policies that created the Stolen Generations of Indigenous people in Australia. It is a narrative of good and evil, terror and happiness, despair and courage. It is the story of a peo ple profoundly wronged, told through the frank eyes of a child, and the troubled mind of that child as an adult, whose life was irretrievably changed by being tricked away from her family and adopted into a German Lutheran family. What makes this book sing is not only Ali Cobby Eckermann's strong and unique narrative voice and her ability to cut to the essence of things in her poetry, but also the astounding courage with which she leads the reader through the complex account of a life in free-fall and a journey to wholeness through reconnection with her birth family and its ageless culture and wisdom. This is a brave book, written by a woman who has faced her demons, transformed her suffering into a work of art, and found her true sitting place in the world. ...Show more