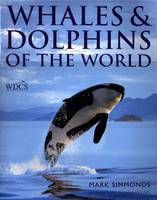 $29.95
AUD
Category: NON FICTION
This is a new, redesigned and reformatted edition of a popular title. Whales and dolphins, or cetaceans, have captivated and intrigued humankind for centuries. They are incredibly diverse and have evolved a fascinating range of specializations to allow them, despite being air-breathing mammals, to explo it habitats ranging from the surface waters to the abyssal depths. Whales and Dolphins of the World is a stunningly illustrated celebration of their variety - there are over 80 species - behaviour and natural history. It describes what we know of their lives such as feeding, reproduction, communication and social structures, and outlines the factors that affect them, from hunting to pollution. The strong relationship between humans and cetaceans is also considered, with a look at dolphin therapy, as are the pros and cons of whale- and dolphin-watching and what makes a good trip. A map of the world highlights the waters in which these mammals are found. ...Show more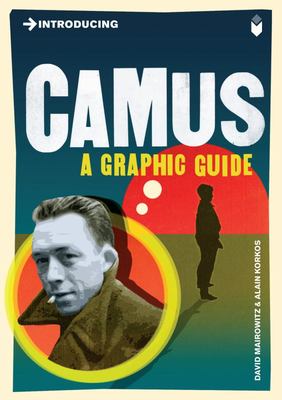 $12.99
AUD
Category: Philosophy | Series: Introducing... Ser.
Introducing Camus portrays a man who was an intellectual in the tradition of the great French humanists, a Resistance fighter during World War II, and also a great sensualist for whom sun, sea, sex, football, and theater were the answer to life's absurdity.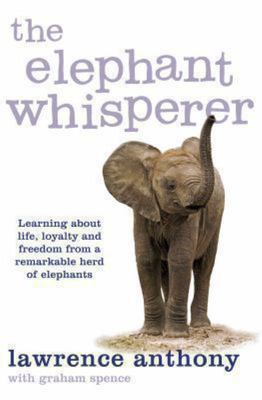 $24.99
AUD
Category: Biography, Memoir & Autobiography
When South African conservationist Lawrence Anthony was asked to accept a herd of 'rogue' elephants on his reserve at Thula Thula, his commonsense told him to refuse. But he was the herd's last chance of survival - notorious escape artists, they would all be killed if Lawrence wouldn't take them. He agr eed, but before arrangements for the move could be completed the animals broke out again and the matriarch and her baby were shot. The remaining elephants were traumatised and very angry. As soon as they arrived at Thula Thula they started planning their escape...As Lawrence battled to create a bond with the elephants and save them from execution, he came to realise that they had a lot to teach him about love, loyalty and freedom. Set against the background of life on the reserve, with unforgettable characters and exotic wildlife, this is a delightful book that will appeal to animal lovers everywhere. ...Show more
$39.95
AUD
Category: Music Biography
This unique telling of the story of Kurt Cobain's years with Nirvana is made up of quotes and interviews from the people who were there as the story was unfolding. Illustrated throughout with over 150 photographs, it's as near as possible to a day-by-day log of every significant event from the band's in ception right through to Kurt Cobain's tragic early death. Spawned in the intensely fertile music scene that blossomed in and around Seattle in the late 1980s, Nirvana instantly distinguished itself by virtue of the singular passion that drove its leader, Kurt Cobain. The singer was imbued with incredible personal magnetism, as well as an uncommon gift for articulating the chaotic emotions of what has been called a lost generation, but his extreme distaste for the attention attracted by those talents proved overwhelming. Nirvana's influence is certain to be felt for many years to come, and this book looks for the reasons behind their seismic impact. ...Show more
$32.99
AUD
Category: Music Biography
A fascinating insider's account of the formation and early success of two of the world's greatest bands, AC/DC and INXS from the man who helped them on the road to international stardom.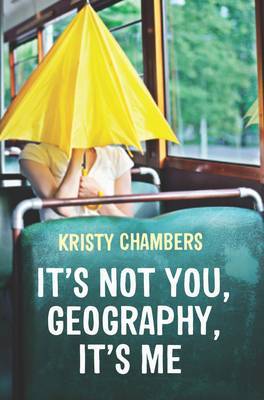 $24.95
AUD
Category: Biography, Memoir & Autobiography
A hilarious - and brutally honest - memoir about mental illness and depression. For someone who hates exercise, Kristy Chambers is pretty good at running away, and coming back again when her credit cards are declined. She's not so much an international jetsetter as a loose cannon with a passport. So, in the manner of Eat, Pray, Love, a privileged white girl takes her privileged white ass on the road in an attempt to find happiness. With a family history of mental illness that goes back generations and a complicated long-term relationship with depression, will eating all the pasta in Italy help her to find the silver lining she's looking for? Of course it won't. It's pasta, not magic beans. Joined by the most unreliable travel companion of them all - her mental health - Kristy goes in search of greener grass and finds that if she could only cut her head off, she would probably enjoy travel, and life, 100 per cent of the time (or 95 per cent if you include diarrhoea). Comedy ensues. ...Show more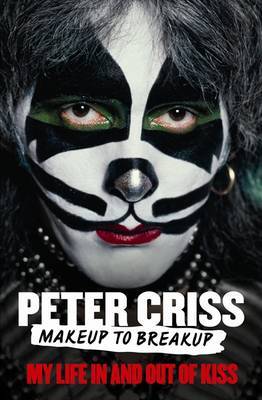 $29.99
AUD
Category: Music Biography
Legendary founding KISS drummer Peter 'Catman' Criss has lived an incredible life in music, from the streets of Brooklyn to the social clubs of New York City to the ultimate heights of rock 'n' roll success and excess. KISS formed in 1973 and broke new ground with their elaborate makeup, live theatrics, and powerful sound. The band emerged as one of the most iconic hard rock acts in music history. Peter Criss, the Catman, was the heartbeat of the group. From an elevated perch on his pyrotechnic drum riser, he had a unique vantage point on the greatest rock show of all time, with the KISS Army looking back at him night after night. Peter Criscuola had come a long way from the homemade drum set he pounded on nonstop as a kid growing up in Brooklyn in the fifties. He endured lean years, street violence, and the rollercoaster music scene of the sixties, but he always knew he'd make it. Makeup to Breakup is Peter Criss's eye-opening journey from the pledge to his ma that he'd one day play Madison Square Garden to doing just that. He conquered the rock world - composing and singing his band's all-time biggest hit, 'Beth' (1976) - but he also faced the perils of stardom and his own mortality, including drug abuse, treatment in 1982, near-suicides, two broken marriages, and a hard-won battle with breast cancer. Criss opens up with a level of honesty and emotion previously unseen in any musician's memoir. Makeup to Breakup is the definitive and heartfelt account of one of rock's most iconic figures, and the importance of faith and family. Rock 'n' roll has been chronicled many times, but never quite like this. ...Show more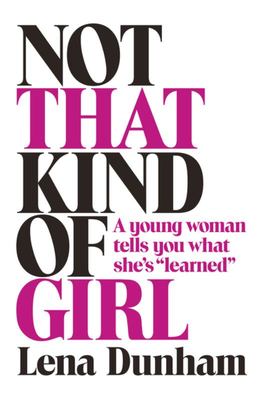 $29.99
AUD
Category: Biography, Memoir & Autobiography | Reading Level: very good
For readers of Nora Ephron, Tina Fey, and David Sedaris, this hilarious, poignant, and extremely frank collection of personal essays confirms Lena Dunham - the acclaimed creator, producer, and star of HBO's Girls - as one of the brightest and most original writers working today. "Not That Kind of Girl i s hilarious, artful, and staggeringly intimate; I read it shivering with recognition." - Miranda July From the acclaimed creator, producer and star of HBO's Girls comes a hilarious, wise and fiercely candid collection of personal essays that establishes Lena Dunham as one of the most original young talents writing today. In Not That Kind of Girl, Dunham illuminates the experiences that are part of making one's way in the world: falling in love, feeling alone, being ten pounds overweight despite eating only health food, having to prove yourself to a room full of men twice your age, finding true love, and most of all, having the guts to believe that your story is one that deserves to be told. Exuberant, moving and keenly observed, Not That Kind of Girl is a series of despatches from the frontlines of the struggle that is growing up. "I'm already predicting my future shame at thinking I had anything to offer you," Dunham writes. "But if I can take what I've learned and make one menial job easier for you, or prevent you from having the kind of sex where you feel you must keep your sneakers on in case you want to run away during the act, then every misstep of mine will have been worthwhile." ...Show more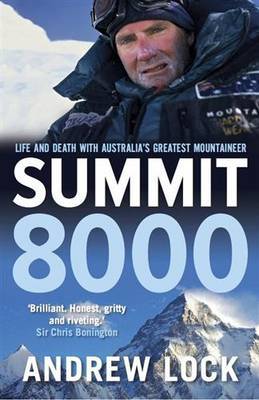 $29.99
AUD
Category: Biography, Memoir & Autobiography
A thrilling memoir of the spectacular high-altitude mountaineering achievements of Andrew Lock: the only Australian to have summited all fourteen 8000-metre peaks in the world, including Mount Everest--twice. Here Andrew Lock gives us a gripping account of his death-defying ascents and explains his pass ion for climbing in small teams, or solo, without Sherpas or bottled oxgyen. Andrew's story is one of extraordinary passion, self-motivation, perseverance and resilience, as he leads us through his sixteen-year odyssey to achieve the Grand Slam of Himalayan mountaineering. We are taken through the victories, the near-misses and the great tragedies. The intense human drama of the expeditions infuses the book--sometimes funny, sometimes fierce and always fascinating stories about survival, climbing rivalries and mountaineering politics. The remote and stunning landscapes and cultures that Andrew encounters on his journeys add rich texture to his tale, culminating in his 2014 trip to Everest, where he was witness to the deadliest avalanche in the peak's history. Ultimately, we learn 'why does he do it?' Why does anyone take on such a challenge, knowing how easily they might be killed? Andrew's story is both candid and inspiring. ...Show more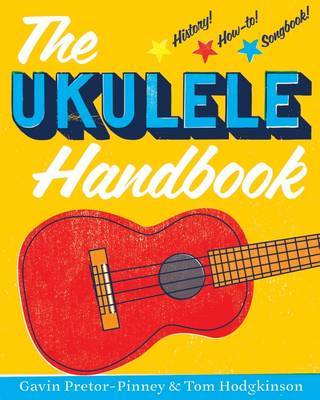 $24.99
AUD
Category: Music Biography
The ukulele has gone from strength to strength in recent years, undergoing a massive resurgence. You can hear the uke all over the place, from trendster indie rock to top ten pop songs, from unshakeable TV ads to YouTube megahits. And this obsession shows no sign of abating - all over the country people are picking up a ukulele and starting to strum, at home, in classes and down at the pub. Schools are even replacing the faithful recorder with a jazzy, inexpensive uke. Famous idlers Gavin Pretor-Pinney and Tom Hodgkinson have spent hours idling away on their ukuleles to produce the ultimate uke handbook: an illustrated guide to its history crossed with a how-to guide and songbook. This is the book that will bring the underground movement into the mainstream. The first half of the book delves into the rich history of this eccentric little instrument, from its birth in Hawaii to its popularity across the world, with a timeline from 1879 to today and a ukulele hall of fame that includes George Formby, Hawaiian legend Israel Kamakawiwo'ole and YouTube ukulele superstar Jake Shimabukuro. Then on to the practicalities: the anatomy of the ukulele, which uke to buy, how to play it, how to strum, pick, read chord charts and tune the strings. Once you know all this, you can get playing the songbook, which includes a wide spread of songs from medieval lays and nursery rhymes to blues and rock 'n roll. Beautiful presentation and tab notation make reading the music easy, even for beginners. With the highest production values, a light touch and an irresistible instrument at centre stage, this book is a must-have for all aspiring Formbys. ...Show more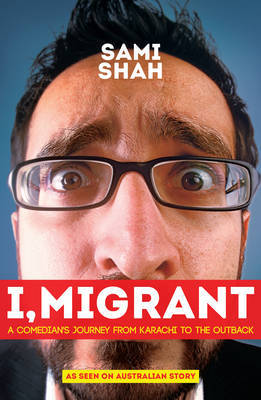 $29.99
AUD
Category: Biography, Memoir & Autobiography
An intelligent, hilarious and moving memoir - from Karachi to Western Australia. Read I, Migrant and laugh til you cry. Despite nearly being killed by a kangaroo and almost lynched and run out of town after his comedy was taken far too seriously, Sami Shah is very happy to be living in Australia.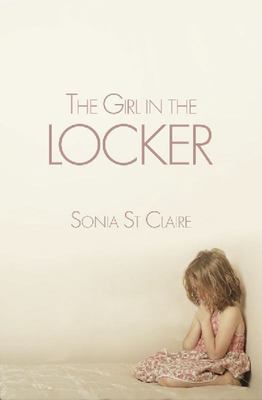 $26.95
AUD
Category: Biography, Memoir & Autobiography
Sonia St Claire and her twin sister, Sarah, suffered horrific abuse of all kinds in five different orphanages over the first fourteen years of their lives. The twins were subject to sexual abuse, sexual slavery and physical violence, as well as emotional and mental abuse and neglect that would leave bot h of them traumatised and scarred well into their adult lives. After mental breakdown and attempted suicide, incredibly Sonia then fought against the odds to reclaim the life meant for her, a life that had been stolen by her mother and caregivers for so many years. A true story that will shock and inspire, The Girl in the Locker is an incredible tale of survival that will stay with you long after you finish the last page. ...Show more