More Than a Kick
by Jennifer Castles; Tayla Harris
$19.99
AUD
Category: Non-fiction
In March 2019, Tayla Harris went from rising AFLW star to the face of a movement. A photo of her mighty airborne kick was viciously attacked online and Tayla chose to call out the online harassment. Six months later she was unveiling a bronze statue of her kick in the heart of Melbourne, inspiring girls and young women everywhere to stand strong and pursue the things they love. ...Show more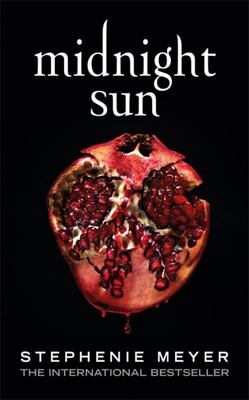 $32.99
AUD
Category: NEW & YOUNG ADULT
Number one bestselling author Stephenie Meyer makes a triumphant return to the world of Twilight with this highly-anticipated companion; the iconic love story of Bella and Edward told from the vampire's point of view. When Edward Cullen and Bella Swan met in Twilight, an iconic love story was born. But until now, fans have heard only Bella's side of the story. At last, readers can experience Edward's version in the long-awaited companion novel, MIDNIGHT SUN.This unforgettable tale as told through Edward's eyes takes on a new and decidedly dark twist. Meeting Bella is both the most unnerving and intriguing event he has experienced in all his years as a vampire. As we learn more fascinating details about Edward's past and the complexity of his inner thoughts, we understand why this is the defining struggle of his life. How can he justify following his heart if it means leading Bella into danger? In MIDNIGHT SUN, Stephenie Meyer transports us back to a world that has captivated millions of readers and brings us an epic novel about the profound pleasures and devastating consequences of immortal love. ...Show more
$17.99
AUD
Category: NEW & YOUNG ADULT
From the bestselling author of Frankly in Love comes a contemporary YA rom-com where a case of mistaken identity kicks off a string of (fake) events that just may lead to (real) love. When Sunny Dae - self-proclaimed total nerd - meets Cirrus Soh, he can't believe how cool and confident she is. So when Cirrus mistakes Sunny's older brother Gray's bedroom - with its collection of electric guitars and rock posters - for Sunny's own, he sort of, kind of, accidentally winds up telling her he's the front man of a rock band. Before he knows it, Sunny is knee-deep in the lie: He ropes his best friends into his scheme, begging them to form a fake band with him, and starts wearing Gray's rock and roll castoffs. But there's no way can he trick this amazing girl into thinking he's cool, right? Just when Sunny is about to come clean, Cirrus asks to see them play sometime. Gulp. Now, there's only one thing to do: Fake it till you make it.Sunny goes all-in on the lie, and pretty soon, the strangest things start happening. People are noticing him in the hallways, and he's going to football games and parties for the first time. He's feeling more confident, in every aspect of his life, and especially with Cirrus, who's started to become not just his dream girl but also the real deal. Sunny is falling in love. He's having fun. He's even becoming a rocker, for real.But it's only a matter of time before Sunny's house of cards starts tumbling down. As his lies begin to catch up with him, Sunny Dae is forced to wonder whether it was all worth it - and if it's possible to ever truly change. ...Show more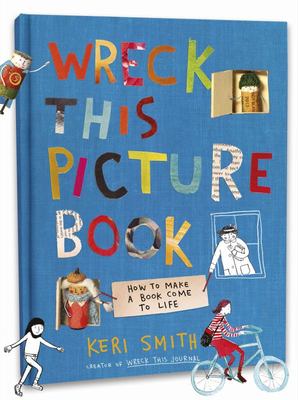 $24.99
AUD
Category: Non-fiction
Keri Smith, creator of the mega-bestselling Wreck This Journal, now brings her imagination and inspiration to children with this picture book that explores the very active experience of reading.   What if there were a book that changed every time you read it? Actually, every book does this. We are all p art of the books we read, because our individual reactions, ideas, and emotions make the book whole, and these things are changing all the time. Keri Smith has helped millions of people free their creativity and find their own voice with her interactive books, and now she brings that sensibility to children and to the act of reading. This picture book is an invitation to honor your own vision and to welcome imperfection. Kids will discover that reading can engage all five senses, and that what they themselves bring to a book is an important contribution. (And of course they'll be invited to do a bit of harmless "wrecking" ) ...Show more
$16.99
AUD
Category: YA Fantasy Fiction | Series: The\Cursebreaker Ser.
Grey has been revealed as the rightful prince of Emberfall. But the kingdom is crumbling fast, torn between his claim and that of the reigning Prince Rhen and Princess Harper. Newly crowned as Queen of the enemy kingdom Syhl Shallow, Lia Mara struggles to rule with a gentler hand than her mother. But as Grey moves closer to claiming the crown of Emberfall, both Harper and Lia Mara are forced to question where they stand o and how far they can follow the dictates of their hearts. Brigid Kemmerer's heart-pounding saga comes to a thrilling climax, as two kingdoms come closer and closer to conflict o and an old enemy resurfaces who could destroy them all.     ...Show more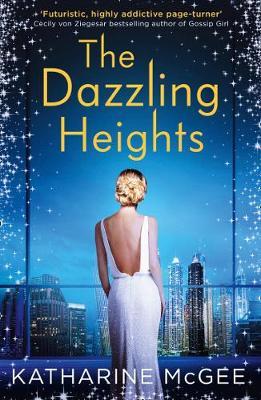 $16.99
AUD
Category: Young Adult | Series: The Thousandth Floor
New York City, 2118. A glittering vision of the future, where anything is possible - if you want it enough. The dazzling sequel to The Thousandth Floor. Manhattan is home to a thousand-story supertower, a beacon of futuristic glamour and high-tech luxury... and to millions of people living scandalous, secretive lives. LEDA is haunted by nightmares of what happened on the worst night of her life. She's afraid the truth will get out - which is why she hires WATT, her very own hacker, to keep an eye on all of the witnesses for her. But what happens when their business relationship turns personal? When RYLIN receives a scholarship to an elite upper-floor school, her life transforms overnight. But being here also means seeing the boy she loves: the one whose heart she broke, and who broke hers in return. AVERY is grappling with the reality of her forbidden romance - is there anywhere in the world that's safe for them to be together? And then there's CALLIOPE, the mysterious, bohemian beauty who's arrived in New York with a devious goal in mind - and too many secrets to count. Here in the Tower, no one is safe - because someone is watching their every move, someone with revenge in mind. After all, in a world of such dazzling heights, you're always only one step away from a devastating fall.... ...Show more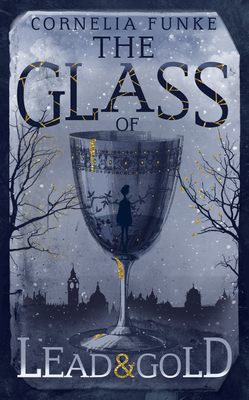 $18.99
AUD
Category: YA Fantasy Fiction
In a land of elves, mermaids and trolls, true magic is where you least expect it… In the snow-covered city of Londra, young Tabetha survives by finding treasures in the mudbanks of the river Themse. On Christmas Eve, a sinister stranger asks her to keep her eyes open for a priceless, long-lost magical object: the Glass of Lead and Gold. As word of the Glass spreads across the city, Tabetha finds herself with some unlikely companions, not least a one-armed girl and a rather impressive soup chef. But will Tabetha discover that there are even greater fortunes to be found than the magical Glass? ...Show more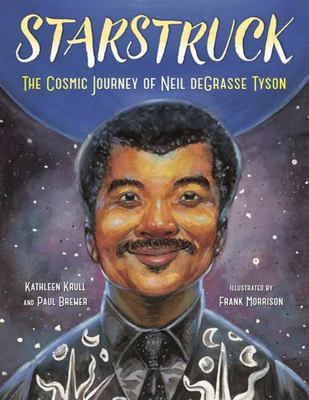 $13.99
AUD
Category: NEW & YOUNG ADULT
A picture-book biography about science superstar Neil deGrasse Tyson, the groundbreaking American astrophysicist whose work has inspired a generation of young scientists and astronomers to reach for the stars Perfect for STEM curricula and readers of all ages.   Young Neil deGrasse Tyson was starstruc k when he first visited the sky theater at the Hayden Planetarium in New York City. He couldn't believe the crowded, glittering night sky at the planetarium was real--until a visit to the country years later revealed the impossible.   That discovery was like rocket fuel for Neil's passion about space. His quest for knowledge took him from the roof of his apartment building to a science expedition in northwest Africa, to a summer astronomy camp beneath a desert sky, and finally back home to become the director of the Hayden Planetarium, where it all began. Before long, Neil became America's favorite guide to the cosmos.   This story of how one boy's quest for knowledge about space leads him to become a star astrophysicist is perfect for young readers who are fascinated by the universe, aspiring scientists, and the dreamer in all of us. It will ignite your own sense of wonder. ...Show more
$12.99
AUD
Category: Young Adult | Series: Alfred Kropp
A "Publishers Weekly" Best Children's Book of the Year, Carnegie Medal nominee, and Book Sense Children's Pick.Before "The 5th Wave," there was "The Extraordinary Adventures of Alfred Kropp." This first book in Rick Yancey's lauded series earned two starred reviews, and was called "unforgettable" by Rid ley Pearson. Now the books feature a bold and exciting new look for the next generation of readers to fall in love with.Alfred Kropp is an ordinary kid with an ordinary life--until he steals the legendary sword of King Arthur and mistakenly delivers it into the wrong hands. Now the world is faced with imminent destruction, and it's up to Alfred to recover the sword . . . before it's too late. Packed with car chases, knights, and secret agents, this thrilling first book in "New York Times" bestselling author Rick Yancey's series is one that fans of James Patterson and Anthony Horowitz won't want to miss. ...Show more
Game
by Anders de la Motte
$16.99
AUD
Category: Young Adult | Series: The Game Trilogy | Reading Level: good
Play or be played in book one of the Game Trilogy , the Swedish thriller series taking the world by storm. Are you ready to play? When Henrik "HP" Pettersson picks up a mobile phone on a Stockholm train one morning, he has no idea that his life is about to change forever. The phone's invitation to play "The Game" is too tempting to resist and he soon finds himself embarking on a series of dangerous missions. The more daring the task, the greater his thrill and reward. But fun soon turns to fear as his Police Detective sister is dragged into the action. As their lives spiral out of control, HP faces a challenge he never expected. Can he outwit The Game before it's too late, or will The Game play him? ...Show more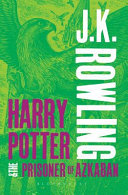 $16.99
AUD
Category: Young Adult | Series: Harry Potter Ser.
Harry Potter is lucky to reach the age of thirteen, since he has survived the murderous attacks of the feared Dark Lord on more than one occasion. But his hopes for a quiet school term concentrating on Quidditch are dashed when a maniacal mass-murderer escapes from Azkaban, pursued by the soul-sucking D ementors who guard the prison. It's assumed that Hogwarts is the safest place for Harry to be. But is it a coincidence that he can feel eyes watching him in the dark, and should he be taking Professor Trelawney's ghoulish predictions seriously? ...Show more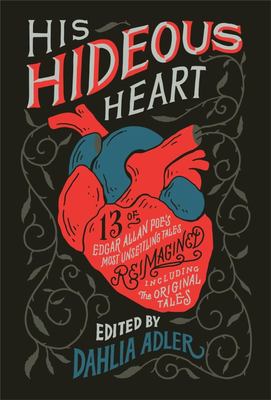 $26.99
AUD
Category: NEW & YOUNG ADULT
Thirteen of YA's most celebrated names reimagine Edgar Allan Poe's most surprising, unsettling, and popular tales for a new generation.Edgar Allan Poe may be a hundred and fifty years beyond this world, but the themes of his beloved works have much in common with modern young adult fiction. Whether the stories are familiar to readers or discovered for the first time, readers will revel in Edgar Allan Poe's classic tales, and how they've been brought to life in 13 unique and unforgettable ways.Contributors include Dahlia Adler (reimagining "Ligeia"), Kendare Blake ("Metzengerstein"), Rin Chupeco ("The Murders in the Rue Morge"), Lamar Giles ("The Oval Portrait"), Tessa Gratton ("Annabel Lee"), Tiffany D. Jackson ("The Cask of Amontillado"), Stephanie Kuehn ("The Tell-Tale Heart"), Emily Lloyd-Jones ("The Purloined Letter"), amanda lovelace ("The Raven"), Hillary Monahan ("The Masque of the Red Death"), Marieke Nijkamp ("Hop-Frog"), Caleb Roehrig ("The Pit and the Pendulum"), and Fran Wilde ("The Fall of the House of Usher"). ...Show more