$29.99
AUD
Category: Natural History
Learning to 'listen' with all our senses and the magic that happens when we keep an open mind about the idea of communication from the animal world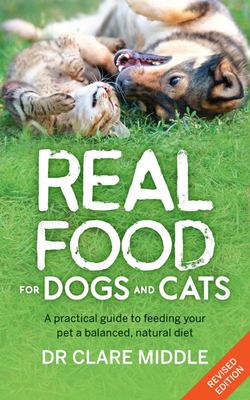 $24.99
AUD
Category: Natural History
Real Food for Dogs and Cats is for every pet lover who wants to ensure their cat or dog has the best chance of a long and healthy life. We know that a balanced diet is important for our own long-term health and it's the same for our pets. This no-nonsense guide to natural and balanced pet nutrition has simple, practical and effective ways to keep pets in top condition. ...Show more
$29.99
AUD
Category: Natural History
Did you know that feeding seaweed to cows can reduce the methane in their burps and farts by more than half? Or that a forest of kelp absorbs more carbon than a tropical rainforest of the same size? We can even make edible bioplastics from seaweed! Beyond the tideline, there are around 10,000 types of seaweed. An essential ingredient for life on Earth, seaweed has sustained animals and people for many thousands of years. From ancient history and mythology to modern uses in food, health and medicine, discover how seriously cool seaweed is, and how it can even help tackle climate change. Complete with a guide to common seaweeds and foraging guidelines, this charmingly illustrated picture book will educate and inspire, and encourage respect for the natural world. ...Show more
$19.99
AUD
Category: Natural History | Series: Michelin Green Guides
Entertaining and informative text accompanied by action photography. The cast of Insects includes bees, witchetty grubs, butterflies, moths, roaches, grasshoppers and many more.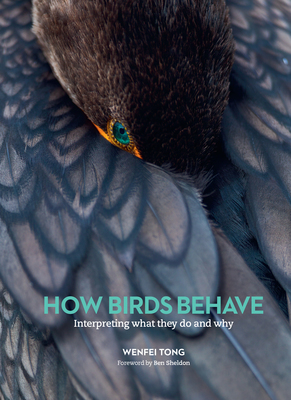 $39.99
AUD
Category: Natural History
Birds are intelligent, sociable creatures that exhibit a wide array of behaviours — from mobbing and mimicking to mating and joint nesting. Why do they behave as they do? Bringing to light the remarkable actions of birds through examples from species around the world, How Birds Behave presents engaging vignettes about the private lives of birds, all explained in an evolutionary context.We discover how birds find food, relying on foraging techniques, tools and thievery. We learn about the courtship rituals through which birds choose, compete for, woo and win mates; the familial conflicts that crop up among parents, offspring and siblings; and the stresses and strains of nesting, including territory defence, nepotism and relationship sabotage. We see how birds respond to threats and danger — through such unique practices as murmurations, specific alarm calls, distraction displays and anti-predator nest design. We also read about how birds change certain behaviours — preening, migration, breeding and huddling — based on climate. Richly illustrated, this book explores the increasing focus on how individual birds differ in personality and how big data and citizen scientists are helping to add to what we know about them.Drawing on classic examples and the latest research, How Birds Behave offers a close-up look at the many ways birds conduct themselves in the wild. ...Show more
$35.00
AUD
Category: Natural History
This book describes native bees generally and provides a complete guide to keeping Australian native stingless bees. It is richly illustrated with over 500 photos, drawings and charts to increase accessibility and aid learning. It is written by an expert who has spent his lifetime intimately engaged wit h these unique creatures. Keeping native stingless bees is a hot topic in Australia for commercial, environmental and recreational reasons. You can do something about the decline of pollinators by conserving native bees. Whether you keep a hive or two in your suburban garden, or want to use multiple hives on a commercial farm, this friendly guide has you covered. Bee biology, behaviour, nesting, social life and foraging; How to build your own native bee hive; How to transfer a bee colony to a hive box and propagate hives; All about sugarbag honey, including how to extract it from hives; Managing your hive; Identifying and dealing with pests; Using stingless bees for pollination - from small gardens to commercial crops; A complete list of Australia's stingless bee species, how to identify them, their characteristics, where they occur, and recommended hives; A readable summary of the latest research on native bees. ...Show more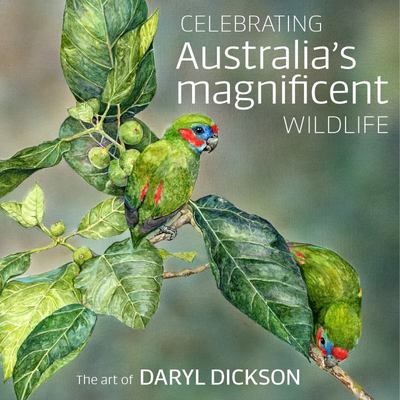 $55.00
AUD
Category: Natural History
Celebrating Australia's Magnificent Wildlife is a celebration of Daryl Dickson's beautiful work, informed by her passion for the conservation of wildlife and wild places. From black-winged stilts to brushtail possums, see the variety and colour of Australian wildlife contained in one wonderful book. She highlights the natural beauty of species that deserve to be saved in what is essential reading for anyone with an interest in the natural world. The work of artists crosses borders, boundaries and language barriers. Painting wildlife does not need language to explain the essence of the beauty, landscape or movement of a creature. This book can be understood and enjoyed by people of any nationality. Witness the ancient tropical forests and majestic landscapes of northern Queensland, Australia -- home to some of the world's rarest and most fascinating species. Dickson's work is inspired by the incredible diversity of flora and fauna she lives amongst, which are rich and colourful in the diverse, thriving valley she calls home. Dickson's techniques have varied in medium, from illustration to watercolour and many in between, but nature has always been the key element of her art. View a lifetime of artworks and share in her journey to becoming an artist, showcased in this large-format, beautifully designed book that is an essential addition to coffee tables everywhere. ...Show more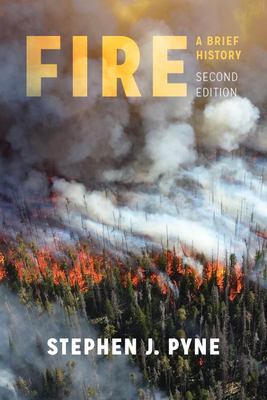 $49.95
AUD
Category: Natural History | Series: Weyerhaeuser Environmental Bks.
Over vast expanses of time, fire and humanity have interacted to expand the domain of each, transforming the earth and what it means to be human. In this concise yet wide-ranging book, Stephen J. Pyne?named by Science magazine as ?the world?s leading authority on the history of fire??explores the surpri sing dynamics of fire before humans, fire and human origins, aboriginal economies of hunting and foraging, agricultural and pastoral uses of fire, fire ceremonies, fire as an idea and a technology, and industrial fire.In this revised and expanded edition, Pyne looks to the future of fire as a constant, defining presence on Earth. A new chapter explores the importance of fire in the twenty-first century, with special attention to its role in the Anthropocene, or what he posits might equally be called the Pyrocene. ...Show more
$29.99
AUD
Category: Natural History
Australia's Volcanoes will take you on a journey of discovery through Australia's volcanic upheaval. The book explains what happened all those years ago to create the volcanic landforms that you see today. Most of the sites featured are accessible by car or foot and maps are provided to help you find an d explore them. ...Show more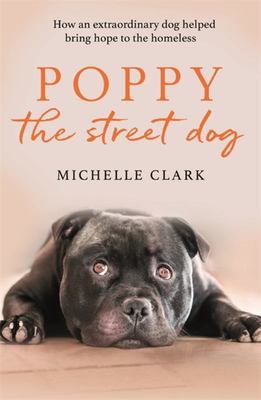 $22.99
AUD
Category: Natural History
A heartwarming true animal story, for fans of A Dog's Purpose, A Street Cat Named Bob and Marley & Me. Michelle Clark has loved animals all her life, filling her home with a menagerie of stray cats and abandoned dogs. But when her outreach work with London's homeless community leads to a chance me eting with a desperate man, and a quest to find a missing Staffie named Poppy, she has no idea that her life will be transformed forever. Poppy is unlike any other dog that Michelle has ever met, with her unwavering loyalty, gentle nature and wise, kind eyes. Soon, Poppy finds her way not just into Michelle's heart, but into her home too. Inspired Poppy's extraordinary love and devotion, Michelle finds herself at the start of a journey to bring hope and help to the hundreds of other precious dogs who call the city streets their home. An inspiring, heartwarming true story about the incredible bond that exists between humans and animals, and how, in rescuing them, we can also rescue ourselves. ...Show more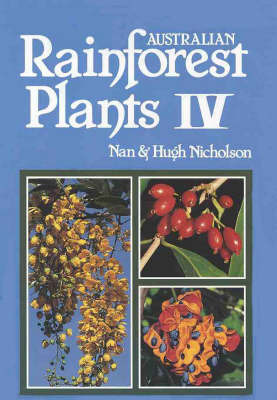 $19.95
AUD
Category: Natural History
Includes 114 species of rainforest plants, each beautifully illustrated.