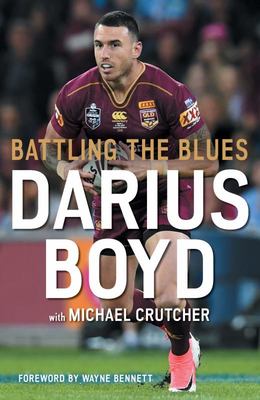 $32.99
AUD
Category: Personal Development
  Darius Boyd is an NRL champion. This raw, honest and inspiring memoir takes us into the heart of his footy and private life and reveals his fight to conquer his demons and live a better life. 'A legend of the game' - Anthony Seibold'He's a player that never lets his team down' - Billy SlaterDarius Boyd broke into the Brisbane Broncos NRL team in 2006 straight out of high school and was part of the premiership-winning team in his debut season. He'd go on to win another premiership with the Dragons in 2010, claiming the Clive Churchill Medal for man of the match and forever stamping his name as an elite champion of the game. He has played 28 State of Origins for Queensland and taken the field in 23 Tests for Australia - never playing in a losing Australian team. In 15 seasons at the top level, Darius has won nearly every honour the sport can award and is undeniably an NRL great.But listing statistics, awards and premierships doesn't reveal the battles that Darius Boyd has faced off the field. A teenager with a troubled background, he started his career with innate footy talent but also the emotional baggage of an unknown father, the devastating loss of loved ones, and a mother who was walking a mental health tightrope herself, which as a kid he didn't understand.As his talent shone on the field and his profile increased, Darius struggled. Hiding years of depression and unhappiness, playing footy was his escape. But no one can run from themselves forever. The horrific spinal injury to good mate and Newcastle Knights teammate Alex McKinnon was the catalyst that finally broke Darius. Realising he needed help for his anxiety, depression and suicidal thoughts, he turned his back on football, checked into a mental health facility and began to mend his life and himself. Now, as he heads into retirement, Darius Boyd is sharing his story, to celebrate his triumphs on the field but, more importantly for him, revealing how to deal with depression, overcome adversity and live with mental illness. He reflects on excerpts from his private journal which charted his journey from the depths of despair to a life of gratitude. It is a heartfelt message he now takes across the NRL and into boardrooms, schools and footy clubs in a quest to keep our young men alive.BATTLING THE BLUES is a raw, honest and inspiring memoir that takes us into the heart of an NRL champion and his fight to conquer his demons and live a better life.   ...Show more
$29.99
AUD
Category: Spiritual growth
Reality, Spirituality, and Modern Man is the seventh book in a progressive series based on the revelations of consciousness research. It describes in detail how to discern not only truth from falsehood but also the illusion of appearance from the actual core of inner reality. The text explains how to d ifferentiate perception from essence and thereby enables the reader to resolve the ambiguities and classical riddles that have challenged mankind for centuries and baffled the best minds in history. While modern technologies have provided a plethora of new toys and conveniences, the basic problems of human existence remain. The human dilemma is in fact more confused than ever before, and the very foundations of Western civilization have weakened under the onslaughts of rival factions and media barrage. Even the government is paralyzed by the gridlock of vociferous contentiousness. ...Show more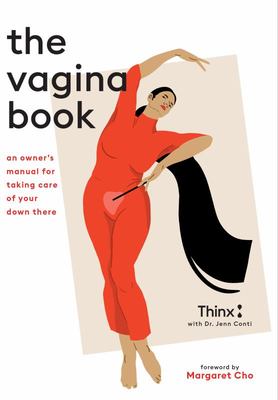 $45.00
AUD
Category: General Health
The Vagina Book is an essential guide packed with invaluable information about sexual health that everybody should know, but might be too afraid to ask. With sections on anatomy, periods, hormones, sex, contraception, fertility, hair care, and so much more, this fun-to-read guide helps readers make hea lthy decisions for their bodies. Compelling personal essaysfrom a diverse group of luminary figures--including Margaret Cho, Roxane Gay, and Blair Imani--are sprinkled throughout, enriching the pages with beauty, strength, and honesty. * From OB/GYN Dr. Jennifer Conti and the team behind the beloved Thinx period products * Dispenses with taboos and misinformation about vaginas and bodies * Provides the latest health research in easy-to-digest entries Advice includes yoga poses to help with PMS and cramping, a cheat sheet for making sense of contraception options, why you should care about your pelvic floor (plus easy strengthening exercises!), and the illustrated history of feminine hygiene products, from ancient Egypt through today. This groundbreaking guide is a perfect gift for every modern woman and a vital addition to every modern bookshelf. * A must-have handbook for anyone with a vagina * Presented in a luxe, cushioned case filled with more than a hundred vibrant illustrations * Perfect unique gift for anyone who is passionate about sexual health, feminism, and learning more about their body, as well as readers of Refinery29 and GOOP * Add it to the shelf with books likeCome as You Are: The Surprising New Science that Will Transform Your Sex Lifeby Emily Nagoski PhD;,WomanCode: Perfect Your Cycle, Amplify Your Fertility, Supercharge Your Sex Drive, and Become a Power Source by Alisa Vitti; andPussy: A Reclamation by Regena Thomashaue. ...Show more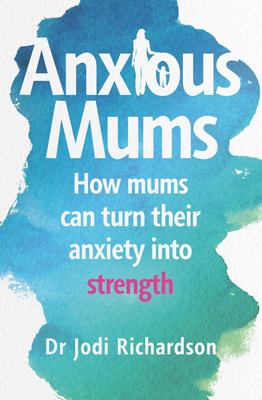 $34.99
AUD
Category: Parenting
The challenge of anxiety never tests you more than when you become a mother. From conceiving, to pregnancy, to birth, and forever more, there are infinite reasons for your anxiety to be heightened. The impact on mothers isn't just the anxiety itself, it's the stop sign it seems to put up in front of you at almost every turn. Anxiety can stand in the way of living a rich, full and wonderful life, and from fulfilling your potential personally, professionally and as a mother. But this doesn't have to be your reality. Dr Jodi Richardson, co-author of the bestselling Anxious Kids, knows this because she lives with anxiety and is a wellbeing expert. Now, she wants to educate and inspire mothers to- recognise and understand your anxiety build the skills and a lifestyle to manage and minimise your symptoms develop thinking skills to manage unhelpful and worrying thoughts cultivate confidence to embrace change and uncertainty strengthen your ability and willingness to tolerate discomfort know and act by your values enrich relationships with your partner, friends and children understand emotional labour and manage your 'mental load' strive to fulfil personal and professional goals and ambitions raise emotionally intelligent children with skills for flourishing mental health Grounded in positive psychology, and Acceptance and Commitment Therapy, Anxious Mums cuts through the science, giving mums the knowledge, tools, support and confidence to make a positive difference not just to their own mental health but to that of their whole family. ...Show more
$32.99
AUD
Category: Personal Development
We're more connected, yet lonelier than ever - practical ways to combat the alarming rise of loneliness by bestselling author and social researcher, Maggie Hamilton. Practical solutions to combat social isolation in our families and communities.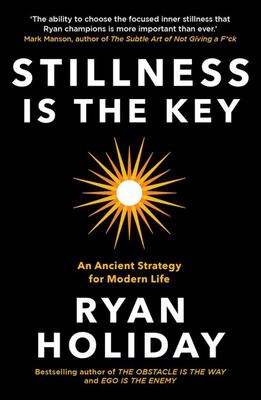 $22.99
AUD
Category: Personal Development
The #1 New York Times Bestseller that shows why slowing down is the key to getting ahead.
$37.50
AUD
Category: Parenting | Series: Storytelling
Each story in this collection begins with an undesirable or out-of-balance situation and, through the use of metaphor and an imaginative story journey, leads to a more desirable resolution. The stories cover many kinds of universal behaviour. Following the alphabet from A-Z, the behaviour is identified in the story titles e.g. anxious, bossy, greedy, jealous, lazy, swearing, uncooperative and more. ...Show more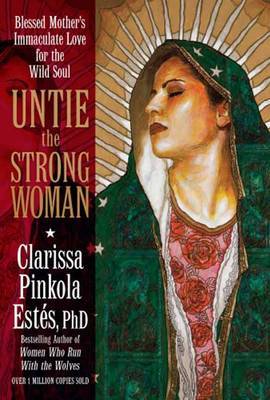 $32.99
AUD
Category: Spiritual growth
There is a promise Holy Mother makes to us," proclaims Dr. Clarissa Pinkola Estes, "that any soul needing comfort, vision, or strength can cry out to her, and Blessed Mother will immediately arrive with veils flying. She will place us under her mantle for refuge, and give us the warmth of her most compa ssionate touch, and strong guidance about how to go by the soul's lights." Untie the Strong Woman is Dr. Estes invitation to come together under the shelter of The Mother-whether she appears to us as the Madonna, Our Lady of Guadalupe, or any one of her countless incarnations. This unforgettable collection of stories, prayers, and blessings includes: ."The Drunkard and the Lady"-a story of unexpected miracles that arise from the mud and soil ."Guadalupe is a Girl Gang Leader in Heaven"-a poem of resistance and hope ."The Shirt of Arrows"-a love that is invincible no matter how many times we are wounded ."The Black Madonna"-she who stands at the juncture between two worlds and protects us as we enter the dark places Why does the face of Our Lady appear in the most humble and unexpected places? Why does she burst forth into every culture no matter how hard authority tries to suppress her? It is because no bonds can prevent her from returning to those who need her most. With Untie the Strong Woman, Dr. Estes invites you to encounter the force of Immaculate Love-"So that your memory of Her is renewed, or that the knowledge of her miraculous, fierce, enduring ways is drawn into your heart for the very first time." ...Show more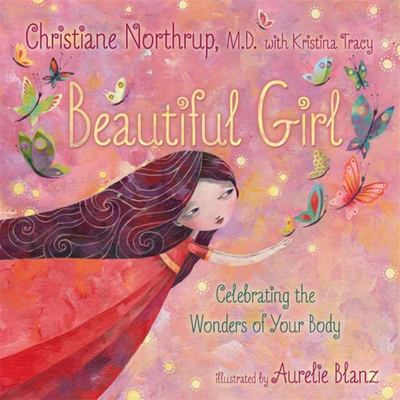 $21.99
AUD
Category: Parenting
      For years Christiane Northrup M.D., has taught women about heath, wellness, and the miracle of their bodies. Now, in her first children's book, she presents these ideas to the youngest of girls.       Beautiful Girls presents this simple but important message: that to be born female is a very spe cial thing and carries with it magical gifts and powers that must be recognized and nurtured. Dr. Northrup believes that helping girls learn at a young age to value the wonder and uniqueness of their bodies can have positive benefits that will last throughout their lives. By reading this lovely book, little girls will learn how their bodies are perfect just the way they are, the importance of treating themselves with gentle care, and how changes are just a part of growing up.   ...Show more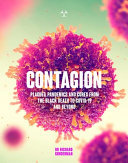 $32.99
AUD
Category: General Health
As the outbreak of a new and deadly form of coronavirus dominates headlines and triggers fear and global recession, now is a good time to reflect on the history and science of transmissible diseases. Behind every disease is a story, from the natural history of the disease and its course in the individua l, to the tale of the disease's description, discovery and treatment. From the impact of tuberculosis on English dynastic history to the makeup of our DNA; from the deadliest plagues of the ancient world to twenty-first century pandemics; and from the ravages of the Black Death to the discovery of antibodies, transmissible diseases have an incredible variety of tales to tell. Contagion explores some of the most notorious, grisly, and pernicious communicable diseases in history, revealing their hidden stories. In addition to discussing their symptoms, causes, prevention, and treatment, Richard Gunderman also discusses their impact on notable figures in history, nfrom soldiers to monarchs; the extraordinary contributions of the scientists and physicians who battled them; as well as their impacts on world history and human evolution. Here are the exploits of Edward Jenner, who invented the first vaccine; John Snow, the first person to study disease scientifically; Louis Pasteur, who established the germ theory of infection, along with a myriad other remarkable stories in the never ending struggle between humanity and disease. The narrative is brought right up to date with the desperate battle to stem the Covid-19 pandemic and discover a vaccine. Renowned medical expert Dr Richard Gunderman shows how disease has shaped the evolution of our species and, if we don't take the proper steps, may yet threaten our very existence on this planet. ...Show more