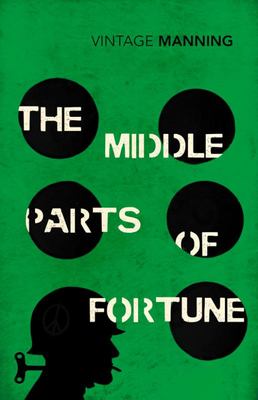 $12.99
AUD
Category: Classics | Series: Vintage Classics Ser.
They can say what they bloody well like, but we're a fuckin' fine mob.' Deep in the mud, stench of the Somme, Bourne is trying his best to stay alive. There he finds the intense fraternity of war and fear unlike anything he has ever known. Frederic Manning's novel was first published anonymously in 1929 . The honesty with which he wrote about the horror, the boredom, and the futility of war inspired Ernest Hemingway to read the novel every year, 'to remember how things really were so that I will never lie to myself nor to anyone else about them. ...Show more
$12.95
AUD
Category: Classics | Series: Text Classics
"The drumming of the guns continued, with bursts of great intensity. It was as though a gale streamed overhead, piling up great waves of sound, and hurrying them onwards to crash in surf on the enemy entrenchments. The windless air about them, by its very stillness, made that unearthly music more terrib le to hear." First published anonymously in 1929 because its language was considered far too frank for public circulation, The Middle Parts of Fortune was hailed by T. S. Eliot and Ezra Pound, by Lawrence of Arabia and Ernest Hemingway, as an extraordinary novel. Its author was in fact Frederic Manning, an Australian writer who fought in the Battle of the Somme in 1916, and who told his story of men at war from the perspective of an ordinary soldier. Never before published in Australia, The Middle Parts of Fortune is now recognised as a twentieth-century classic. ...Show more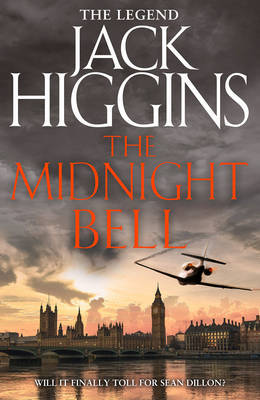 $32.99
AUD
Category: General | Series: Sean Dillon Series
"The bell tolls at midnight as death requires it." In Washington, D.C., on a night full of rain, a woman is struck down and killed by a hit-and-run driver. But she is not just any woman - she is the assistant to the head of the secret White House department known only as the Basement. And she had secret s of her own. In the Virgin Islands, former president Jake Cazalet receives a warning. He is recuperating on a diving trip after successfully helping Sean Dillon and the rest of the "Prime Minister's private army" defeat an Al Qaeda operation in London. But though AQ may be weakened and facing competition from other terrorist upstarts, it is far from dead - and it intends to prove it. Soon the ripples from these two events will spread and overlap, not only in Washington but around the world. Everyone involved will find themselves in the most desperate battle of their lives - and the midnight bell will toll. ...Show more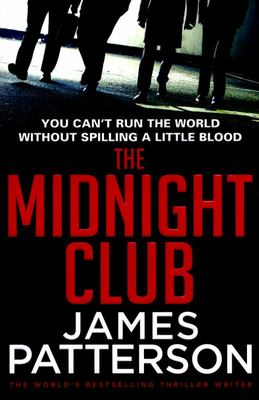 $19.99
AUD
Category: Crime
#1 New York Times bestselling author James Patterson weaves a suspenseful tale of a powerful mobster who runs up against a very determined cop and his faithful crime fighters. A stunningly brilliant psychopathic killer who has skillfully eluded the police from London to Paris to New York. A beautiful w oman journalist suddenly in grave danger. An unorthodox New York detective whose motive for stopping the killer couldn't be more personal or emotional. All bound by the chains of secrecy, wealth, and crime formed by the cabal called The Midnight Club. "The Midnight Club is the novel I wrote just before Along Came A Spider. I'm certain that both Alex Cross and Sampson originated in ideas I had while writing this story. It's one of my favorites." - James Patterson ...Show more
$29.99
AUD
Category: General
The touching, funny and heartwarming new novel from the Sunday Times bestselling author of How to Stop Time and Reasons to Stay Alive. Between life and death there is a library. When Nora Seed finds herself in the Midnight Library, she has a chance to make things right. Up until now, her life has been full of misery and regret. She feels she has let everyone down, including herself. But things are about to change. The books in the Midnight Library enable Nora to live as if she had done things differently. With the help of an old friend, she can now undo every one of her regrets as she tries to work out her perfect life. But things aren't always what she imagined they'd be, and soon her choices place the library and herself in extreme danger. Before time runs out, she must answer the ultimate question: what is the best way to live? ...Show more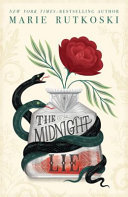 $19.99
AUD
Category: Science Fiction / Fantasy | Series: The\Midnight Lie Ser.
Set in the world of the NYT-bestselling Winner's Trilogy, The Midnight Lie is an epic LGBTQ romantic fantasy about learning to free ourselves from the lies others tell us - and the lies we tell ourselves. Where Nirrim lives, crime abounds, a harsh tribunal rules, and society's pleasures are reserved for the High Kith. Life in the Ward is grim and punishing. People of her low status are forbidden from sampling sweets or wearing colours. You either follow the rules, or pay a tithe and suffer the consequences.  Nirrim keeps her head down, and a dangerous secret close to her chest. But then she encounters Sid, a rakish traveller from far away, who whispers rumours that the High Kith possess magic. Sid tempts Nirrim to seek that magic for herself. But to do that, Nirrim must surrender her old life. She must place her trust in this sly stranger who asks, above all, not to be trusted.   'Rich characterization, exquisite worldbuilding and rock-solid storytelling make this a fantasy of unusual intelligence and depth . . . Breathtaking, tragic and true' Kirkus on The Winner's Curse  ...Show more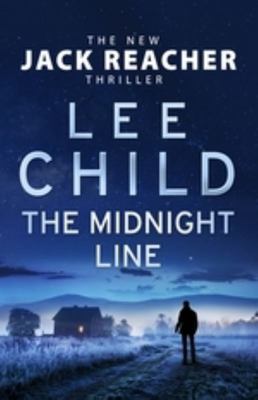 $32.99
AUD
Category: FICTION | Series: Jack Reacher Ser. | Reading Level: very good
THE NUMBER ONE BESTSELLER/A RICHARD & JUDY BOOKCLUB 2018 PICK Jack Reacher is having a bad day. It would be a dumb idea to make it worse. Reacher sees a West Point class ring in a pawn shop window. It's tiny. It's a woman cadet's graduation present to herself. Why would she give it up? Reacher was a West Pointer too, and he knows what she went through to get it. All he wants is to find the woman. He'll have to go through bikers, cops, crooks, and low-life muscle. If she's ok, he'll walk away. If she's not ... he'll stop at nothing. Best advice: stay out of his way. Although the Jack Reacher novels can be read in any order, The Midnight Line follows on directly from the end of Make Me. ...Show more
$16.99
AUD
Category: General
Calcutta, 1932. A train in flames crosses the city, a fire spectre sowing terror in the shadows of the night. But that is only the beginning of the horror for siblings Ben and Sheere. Twins separated at birth and kept hidden for their safety, they have grown up unaware of the secrets of their past. Now, on their sixteenth birthday, their paths meet and they will confront the most terrible and deadly enigma in the history of the city of palaces. The Midnight Palace is a spellbinding tale of heroism and tragedy set in the dark mysterious streets and alleyways of an ancient Indian city. ...Show more
$25.99
AUD
Category: General
From the #1 international bestselling author of The Orchid House—an epic saga of two remarkable women and two love stories spanning the years from 1920s India to modern-day England.Spanning four generations, The Midnight Rose sweeps from the glittering palaces of the great maharajas of India to the maje stic stately homes of England, following the extraordinary life of a remarkable girl, Anahita Chaval, from 1911 to the present day . . . In the heyday of the British Raj, eleven-year-old Anahita, from a noble but impov­erished family, forms a lifelong friendship with the headstrong Princess Indira, the privileged daughter of Indian royalty. As the princess's official companion, Anahita accompanies her friend to England just before the outbreak of WorldWar I. There, she meets young Donald Astbury—reluctant heir to the magnifi­cent, remote Astbury Estate—and his scheming mother. Ninety years later, Rebecca Bradley, a young American film star, has the world at her feet. But when her turbulent relationship with her equally famous boyfriend takes an unexpected turn, she's relieved that her latest role, playing a 1920s debutante, will take her away from the glare of publicity to a distant cor­ner of the English countryside. Shortly after filming begins at the now-crumbling Astbury Hall, Ari Malik, Anahita's great-grandson, arrives unexpectedly, on a quest for his family's past. What he and Rebecca discover begins to unravel the dark secrets that haunt the Astbury dynasty . . . A multilayered, heartbreaking tale filled with unforgettable characters caught in the sweep of history, The Midnight Rose is Lucinda Riley at her most captivating and unforgettable. ...Show more
$19.99
AUD
Category: General
WINNER OF THE 2016 THE SOCIETY OF AUTHORS, MCKITTERICK PRIZE A fascinating, revelatory novel based on the true story of the ship, and its crew, that failed to come to the sinking Titanic's aid. Set on board the Californian during those terrible hours, and in Boston in the aftermath of the disaster, Ant onia Senior has called 'historical fiction at its best'. A perfect read for fans of Robert Harris and CJ Sansom, which gives a whole new side to A Night To Remember. On a black night in April 1912, fifteen hundred passengers and crew perish as the Titanic slowly sinks beneath the freezing waters of the North Atlantic. Charting the same perilous course through the icebergs is the SS Californian, close enough for her crew to see the eight white distress rockets fired by the Titanic. Yet the Californian fails to act, and later her crew insist that they saw nothing. As news of the disaster spreads throughout America, journalists begin a feeding frenzy, desperate for stories. John Steadman is one such reporter, a man broken by alcoholism, grief and a failed marriage. Steadman senses blood as he fixates on the Californian and his investigation reveals a tense and perplexing relationship between the ship's captain and second officer, who hold the secrets of what occurred that night. Slowly he peels back the layers of deception, and his final, stunning revelation of what happened while the Titanic sank will either redeem the men of the Californian, or destroy them. ...Show more
$14.99
AUD
Category: General
Travelling between lush gardens in France, windswept coastlines of Tasmania, to Tuscan hillsides and beyond, The Midsummer Garden lures the reader on an unforgettable culinary and botanical journey. 1487 Artemisia is young to be in charge of the kitchens at Chateau de Boschaud but, having been taught th e herbalists' lore, her knowledge of how food can delight the senses is unsurpassed. All of her concentration and flair is needed as she oversees the final preparations for the sumptuous wedding feast of Lord Boschaud and his bride while concealing her own secret dream. For after the celebrations are over, she dares to believe that her future lies outside the chateau. But who will she trust? 2014 Pip Arnet is an expert in predicting threats to healthy ecosystems. Trouble is, she doesn't seem to recognise these signs in her own life. What Pip holds dearest right now is her potential to make a real difference in the marine biology of her beloved Tasmanian coastline. She'd thought that her fiance Jack understood this, believed that he knew she couldn't make any plans until her studies were complete. But lately, since she's finally moved in with him, Jack appears to have forgotten everything they'd discussed. When a gift of several dusty, beautiful old copper pots arrives in Pip's kitchen, the two stories come together in a rich and sensuous celebration of family and love, passion and sacrifice. ...Show more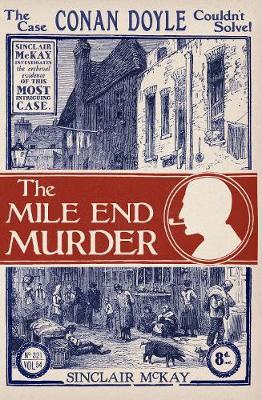 $39.99
AUD
Category: Crime
On Thursday 17 August, 1860, wealthy widow Mary Emsley was found dead in her own home, killed by a blow to the back of her head. What followed was a murder case that gripped the nation. A veritable locked room mystery, there were an abundance of suspects, from disgruntled step children concerned about t heir inheritance and a spurned admirer repeatedly rejected by the widow, to a trusted employee, former police officer and spy, until he was sent to prison for robbery. During the police investigation there were several twists and dramatic discoveries, as suspects sought to incriminate each other and fresh evidence was discovered at the last minute. Eventually, it led to a public trial dominated by surprise revelations and shock witnesses, before culminating with one of the final public executions at Newgate. Years later the case caught the attention of Arthur Conan Doyle, who was convinced that an innocent man had been convicted and executed for the crime. But Conan Doyle was never able to find the real murder. Now, bestselling author Sinclair McKay has solved the case and will reveal it exclusively in The Mile End Murder. ...Show more