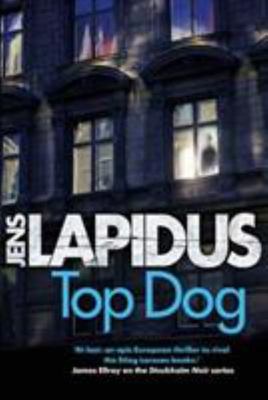 $29.99
AUD
Category: Crime
A number one bestseller in Sweden: the second book in a thrilling, character-driven series set in Stockholm's drug-and-sex-fuelled underworld.
$19.99
AUD
Category: Classics | Series: Macmillan Collector's Library
The orphaned Jane Eyre is no beauty but her plain appearance belies an indomitable spirit, sharp wit and great courage. As a child she suffers under cruel guardians, harsh schooling and a rigid social order but when she goes to Thornfield Hall to work as a governess for the mysterious Mr Rochester, the stage is set for one of literature's most enduring romances. A beloved classic and undisputed masterpiece, Charlotte Brontë's Jane Eyre explores class, society, love and religion through the eyes of one of fiction's most unique and memorable female protagonists.This beautiful Macmillan Collector's Library edition features an afterword by Sam Gilpin.Designed to appeal to the booklover, the Macmillan Collector's Library is a series of beautiful gift editions of much loved classic titles. Macmillan Collector's Library are books to love and treasure. ...Show more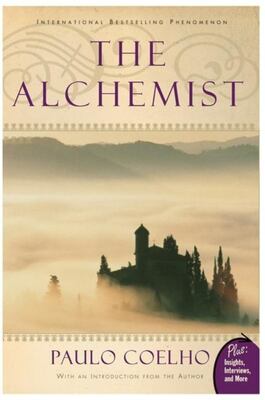 $19.99
AUD
Category: General | Series: Plus Ser.
A special 30th anniversary edition of the extraordinary international bestseller, with a new foreword. Every few decades a book is published that changes the lives of its readers forever. This is such a book - a beautiful parable about learning to listen to your heart, read the omens strewn along life's path and, above all, follow your dreams. Santiago, a young shepherd living in the hills of Andalucia, feels that there is more to life than his humble home and his flock. One day he finds the courage to follow his dreams into distant lands, each step galvanised by the knowledge that he is following the right path: his own. The people he meets along the way, the things he sees and the wisdom he learns are life-changing. With Paulo Coelho's visionary blend of spirituality, magical realism and folklore, The Alchemist is a story with the power to inspire nations and change people's lives. ...Show more
$19.99
AUD
Category: General
This is the story of Jeanette, adopted and brought up by her mother as one of God's elect. Zealous and passionate, she seems destined for life as a missionary, but then she falls for one of her converts. At sixteen, Jeanette decides to leave the church, her home and her family, for the young woman she l oves. Innovative, punchy and tender, Oranges Are Not the Only Fruit is a few days ride into the bizarre outposts of religious excess and human obsession. With a new introduction by the author. "Witty, bizarre, extraordinary and exhilarating". (The Times). "She is a master of her material, a writer in whom great talent abides". (Vanity Fair). "Many consider her to be the best living writer in this language...In her hands, words are fluid, radiant, humming". (Evening Standard). "A novel that deserves revisiting". (Observer). "A wonderful rites-of-passage novel". (Mariella Frostrup). ...Show more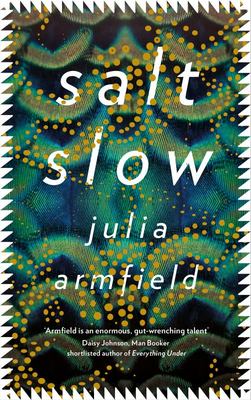 $32.99
AUD
Category: General
From White Review Short Story Prize winner Julia Armfield, a brilliant, provocative debut story collection for fans of Carmen Maria Machado and Kelly Link. In her electrifying debut, Julia Armfield explores women's experiences in contemporary society, mapped through their bodies. As urban dwellers' sle eps become disassociated from them, like Peter Pan's shadow, a city turns insomniac. A teenager entering puberty finds her body transforming in ways very different than her classmates'. As a popular band gathers momentum, the fangirls following their tour turn into something monstrous. After their parents remarry, two step-sisters, one a girl and one a wolf, develop a dangerously close bond. And in an apocalyptic landscape, a pregnant woman begins to realize that the creature in her belly is not what she expected. Blending elements of horror, science fiction, mythology, and feminism, salt slow is an utterly original collection of short stories that are sure to dazzle and shock, heralding the arrival of a daring new voice. ...Show more
$19.99
AUD
Category: General
Chosen as a Book of the Year by Sebastian Barry, Martina Devlin and Peter Cunningham Hector and Bolivar set sail from their South American fishing village on what they believe to be a routine expedition. But then a devastating storm casts them adrift in the middle of the Pacific Ocean. With no means of contacting the outside world and no sign of rescue, their only hope lies with one another. Both men must confront the truth about themselves, and the regrets that they have spent a lifetime trying to forget, if they are to survive. Part gripping story of resilience, part fearless existential parable, Beyond the Sea is a meditation on what it means to be human, in a world that pushes us to the brink. ...Show more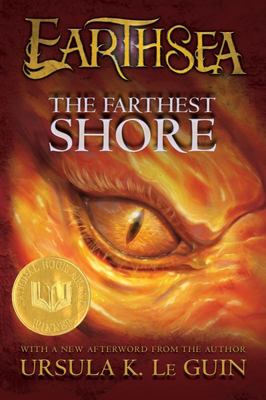 $0.00
AUD
Category: Science Fiction / Fantasy | Series: Earthsea Cycle
The National Book Award winning third novel in the renowned Earthsea series from Ursula K. LeGuin gets a beautiful new repackage.In this third book in the Earthsea series, darkness threatens to overtake Earthsea: The world and its wizards are losing their magic. But Ged Sparrohawk Archmage, wizard, and dragonlord is determined to discover the source of this devastating loss. Aided by Enlad s young Prince Arren, Ged embarks on a treacherous journey that will test their strength and will. Because to restore magic, the two warriors must venture to the farthest reaches of their world and even beyond the realm of death. With millions of copies sold worldwide, Ursula K. Le Guin s Earthsea Cycle has earned a treasured place on the shelves of fantasy lovers everywhere, alongside the works of such beloved authors as J.R.R. Tolkien and C.S. Lewis. Now the full Earthsea collection A Wizard of Earthsea," The Tombs of Atuan," The Farthest Shore," Tehanu," Tales from Earthsea," and The Other Wind" is available with a fresh, modern look that will endear it both to loyal fans and new legions of readers. ...Show more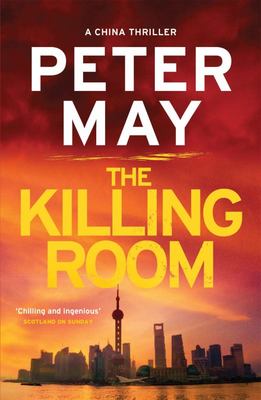 $19.99
AUD
Category: Crime | Series: China Thrillers
THE THIRD CRITICALLY ACCLAIMED CHINA THRILLER, FROM THE MILLION-SELLING AUTHOR OF THE RICHARD AND JUDY BESTSELLER THE BLACKHOUSE. THE NEW CASE When a mass grave containing eighteen mutilated female corpses is discovered in Shanghai, detective Li Yan is sent from Beijing to establish if the bodies are li nked to an unsolved murder in the capital. Here, Li will be working with Mei Ling, deputy head of Shanghai's serious crime squad. THE NEW COLLEAGUE Mei Ling is a formidable woman: a fact that is not lost on Li's on-off lover, forensic pathologist Margaret Campbell. But when Campbell, vulnerable and still grieving the loss of her father, learns that the victims were subjected to 'live' autopsies, she knows the case is bigger than her pride. THE KILLING ROOM Li, Campbell and Mei Ling are now entering the arena of a sickening nemesis, and opening a door behind which lies each of their very worst nightmares. ...Show more
$29.99
AUD
Category: Crime | Reading Level: 2 Crime
Murder and family secrets, a touch of romance and deeply-felt revenge - with the twist of all twists - make up the ingredients of One Good Deed. A gripping page-turner for all those who love mystery, crime, Raymond Chandler and Agatha Christie from one of the world's favourite thriller writers, David Ba ldacci. In 1949, Aloysius Archer arrives in the dusty Southern town of Poca City. He has nothing but a handful of dollars, the clothes he's wearing and an appointment with his new parole officer. After his wartime experiences in Italy and a prison sentence for a crime he didn't commit, Archer is looking for a fresh start and a peaceful life. On his first night of freedom, Archer meets local business tycoon Hank Pittleman, who promises Archer handsome compensation to work as his debt collector. Yet Archer takes on more than he bargains for, as he becomes embroiled in a long-running feud between the drought-struck town's most dangerous residents. When one of them dies, the authorities label Archer as their number one suspect A bloody game is being played above and below the law. Everybody playing has a deeply buried secret, and Archer must uncover them all - if he's to avoid going back behind bars. ...Show more
$19.99
AUD
Category: General
In this stunning and provocative domestic drama about a sweet sixteen birthday party that goes horribly awry, a wealthy family in San Francisco finds their picture-perfect life unraveling, their darkest secrets revealed, and their friends turned to enemies.   One invitation. A lifetime of regrets.   Sweet sixteen. It's an exciting coming of age, a milestone, and a rite of passage. Jeff and Kim Sanders plan on throwing a party for their daughter, Hannah--a sweet girl with good grades and nice friends. Rather than an extravagant, indulgent affair, they invite four girls over for pizza, cake, movies, and a sleepover. What could possibly go wrong?   But things do go wrong, horrifically so. After a tragic accident occurs, Jeff and Kim's flawless life in a wealthy San Francisco suburb suddenly begins to come apart. In the ugly aftermath, friends become enemies, dark secrets are revealed in the Sanders' marriage, and the truth about their perfect daughter, Hannah, is exposed.   Harkening to Herman Koch's The Dinner, Christos Tsiolkas's The Slap, and Liane Moriarty's Big Little Lies, The Party takes us behind the fa ade of the picture-perfect family, exposing the lies, betrayals, and moral lapses that neighbors don't see--and the secrets that children and parents keep from themselves and each other. ...Show more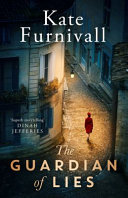 $32.99
AUD
Category: General | Reading Level: 1 Fiction
Discover a brilliant story of love, danger, courage and betrayal, from the internationally bestselling author of The Survivors. 1953, the South of France. The fragile peace between the West and Soviet Russia hangs on a knife edge. And one family has been torn apart by secrets and conflicting allegiance s. Eloïse Caussade is a courageous young Frenchwoman, raised on a bull farm near Arles in the Camargue. She idolises her older brother, André, and when he leaves to become an Intelligence Officer working for the CIA in Paris to help protect France, she soon follows him. Having exchanged the strict confines of her father's farm for a life of freedom in Paris, her world comes alive. But everything changes when André is injured - a direct result of Eloise's actions. Unable to work, André returns to his father's farm, but Eloïse's sense of guilt and responsibility for his injuries sets her on the trail of the person who attempted to kill him. Eloïse finds her hometown in a state of unrest and conflict. Those who are angry at the construction of the American airbase nearby, with its lethal nuclear armaments, confront those who support it, and anger flares into violence, stirred up by Soviet agents. Throughout all this unrest, Eloïse is still relentlessly hunting down the man who betrayed her brother and his country, and she is learning to look at those she loves and at herself with different eyes. She no longer knows who she can trust. Who is working for Soviet Intelligence and who is not? And what side do her own family lie on? ...Show more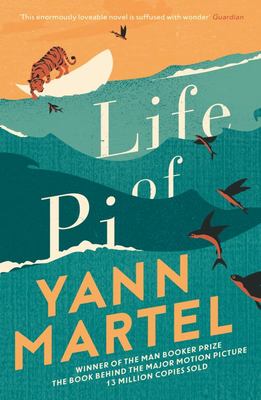 $19.99
AUD
Category: General
The phenomenal 2002 Booker Prize-winning, international bestseller - now a much-loved classic of contemporary fiction.