I Love My Dad Because
by Alissa Dinallo (Illustrator); Claire Craig
$14.99
AUD
Category: Activity
This book is for you and your dad. Draw, decorate, colour in, count, fill in the height chart, spot the words starting with 'd' and then present the book to your dad for any special occasion: birthday, Xmas, Father's Day ... or just because. An interactive picture book to personalise for your dad.
$19.99
AUD
Category: Activity
A bumper book of maths fun stuffed with things to draw, puzzle, invent, order, unscramble, code, decode for kids aged 7+ years from Australia's best known maths man. There's magic in maths - if you know where to look...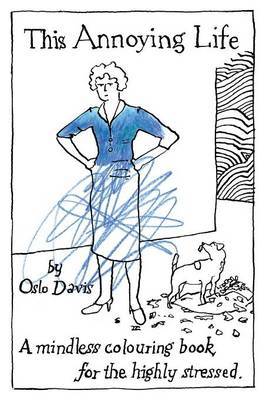 $9.99
AUD
Category: Activity
Within This Annoying Lifeyou'll find scenes of angst and stress ready to receive your creative flourishes. And why not - we're all in this mess together and there's nothing we can do about it! So pick up your pencils, give yourself a moment to have a little cry, then colour your way through the pain of everyday life. Set your imagination free ...... find your way back to you. For adults of all ages. ...Show more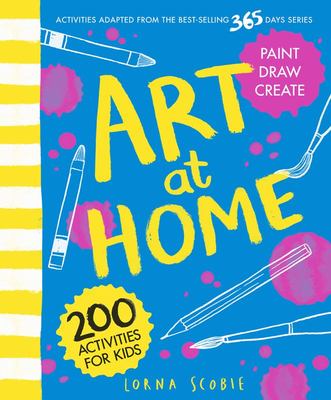 $19.99
AUD
Category: Activity
Art At Home is the wonderful new activity book by best-selling illustrator Lorna Scobie, filled with 200 engaging art activities for children. This creative ideas book features carefully adapted activities from her brilliant 365 series, in a larger format, perfect for kids aged 5-10 and is a great way t o keep your child busy at home, as well as providing a calm and imaginative way to spend time. Activities are varied, ranging from relaxing colouring and pattern-drawing tasks, to thought-provoking challenges such as designing a superhero or sketching a self-portrait. There are no rules in this book, but plenty of encouragement to explore, play and develop artistic skills. You will end up with a book your child feels proud of, as well as plenty of inspiration for further artistic projects. With simple instructions plus helpful prompts and ideas to explore different materials and techniques, Art at Home is the perfect way to get your child thinking creatively and to stimulate their imagination. ...Show more
$24.99
AUD
Category: Activity
Take flight around Australia with this aviary of feathered friends - plucked from skies, trees, grasslands, and our vast and varied landscapes - and presented in this 252-piece, illustrated puzzle. With the Birds of Australia Puzzle, you can discover the emu of our red-earth deserts and the cassowary o f our lush tropical rainforests. There's the pesky seagull of our beaches, the warbling magpie of our suburban front yards and the shy albatross soaring through our deep ocean skies. Revel in the beauty of our natural wonders, and keep busy for hours, with this inspiring puzzle. Puzzle measurements are 570mm x 810mm. ...Show more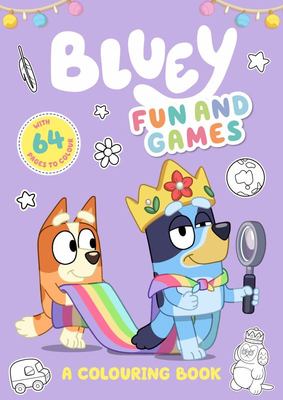 $5.99
AUD
Category: Activity
Colour in the grannies, a game of Featherwand, a trip to Rug Island and more in this fun-filled colouring book. Bluey has been a phenomenal success since airing on ABC KIDS in October 2018, amassing legions of dedicated fans and hugely popular ranges of books, toys, clothes, games and more. It holds the coveted position of being the most watched program ever on ABC iView, with over 260 million plays for Series One, and is the winner of an International Emmy for Most Outstanding Children's Programme. ...Show more
$19.99
AUD
Category: Activity | Series: Usborne Book and Jigsaw Ser.
A fabulous gift for any fan of unicorns, this pack contains a book and a 100-piece jigsaw, using Camilla Garofano's charming artwork.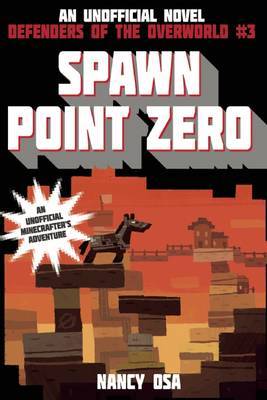 $12.99
AUD
Category: Activity | Series: Minecraft: Defenders of the Overworld
After repeated boundary attacks by Dr. Dirt and Lady Craven, the United Biomes of the Overworld alliance hangs by a thread and must be rebuilt. Captain Rob, Corporal Frida, and the members of Battalion Zero have made it their lives' work to do it-but they'll have to bring the fight home. With the riches gained from their last encounter with the griefer army, they set out to build and defend a UBO capital. As every player knows, though, life in Survival mode isn't all sunflowers and roses. Bat Zero has bought some time for the Overworld by throwing Lady Craven into Creative Mode. Free from the need to battle for every biome border, the indie cavalry turns its efforts toward guarding one stronghold. They must form a standing army, create federal buildings, and gain the support of other villages. Meanwhile, hostile mobs threaten, and the Griefer Imperial Army promises a comeback-with a vengeance. For security, Captain Rob asks his troops to make the ultimate sacrifice: changing their spawn points to the capital city. Will they? Survivalists Frida and Turner have always kept their spawn points secret. Strategist Jools doesn't want to die-ever again. Adventurer Stormie has changed her spawn point so many times that she can't remember how she began playing the game. Even the intrepid captain doesn't want to risk rebirth far from the ocean that brought him into this world ...or how will he ever get back home? If the troopers won't agree to transplant, they'll never be able to respawn at their battle stations with any certainty. Letting go of their origins might be the only way they can continue their quest in this hard-hitting third episode of the Defenders of the Overworld series. ...Show more
$17.99
AUD
Category: Activity | Series: The\Big Book Ser.
Following the highly successful The Big Book of the Blue comes this vibrant non- fiction sticker activity book. Starting with fascinating ocean facts, the activities in the book invite children to draw, color, and play games with ocean wildlife, inspiring their interest in nature as they play.The deligh tful "Sid the Sardine" accompanies readers throughout the book, explaining the more than twenty activities and games as he swims along. Author Yuval Zommer's rich illustrations depict some of the ocean's quirkiest sea creatures and make fantastic stickers for children to use in their drawings and to complete games and puzzles. ...Show more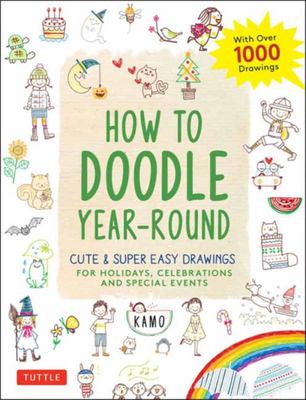 $19.99
AUD
Category: Activity
Create simple seasonal and holiday doodles using multicolored pens! Want to draw a jack-o'-lantern with a toothy smile? How about a silly Santa out cruising in his sleigh?How to Doodle Year-Round helps you create these sweet and sensational designs--no previous artistic training required! Kamo provides hundreds of examples, unlocking the simple secrets to drawing freewheeling, lively and amusing doodles. Unlike fine-art or manga, there are no rules and no art-school techniques to master. All you need is a free hand and a free spirit. This book encourages doodlers to pick up a pen and start artfully scribbling whenever and wherever they are. Doodles can be dashed off on a piece of scrap paper or permanently enshrined on a T-shirt, bookmark, invitation or gift. ...Show more
$19.99
AUD
Category: Activity
Draw your own collection of fantastical creatures in the cutest style ever!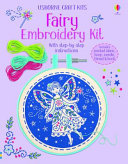 $19.99
AUD
Category: Activity
This clever kit contains everything you need to embroider, frame and hang an enchanting fairy design. The 16-page Usborne book included gives you simple, step-by-step instructions showing you exactly what to do at every step of the way. A gorgeous project for all ages, from complete beginners to experie nced embroiderers. Stylish, specially commissioned embroidery design by fabric designer Bethan Janine. With clear instructions and stitch guides printed onto the fabric. ...Show more